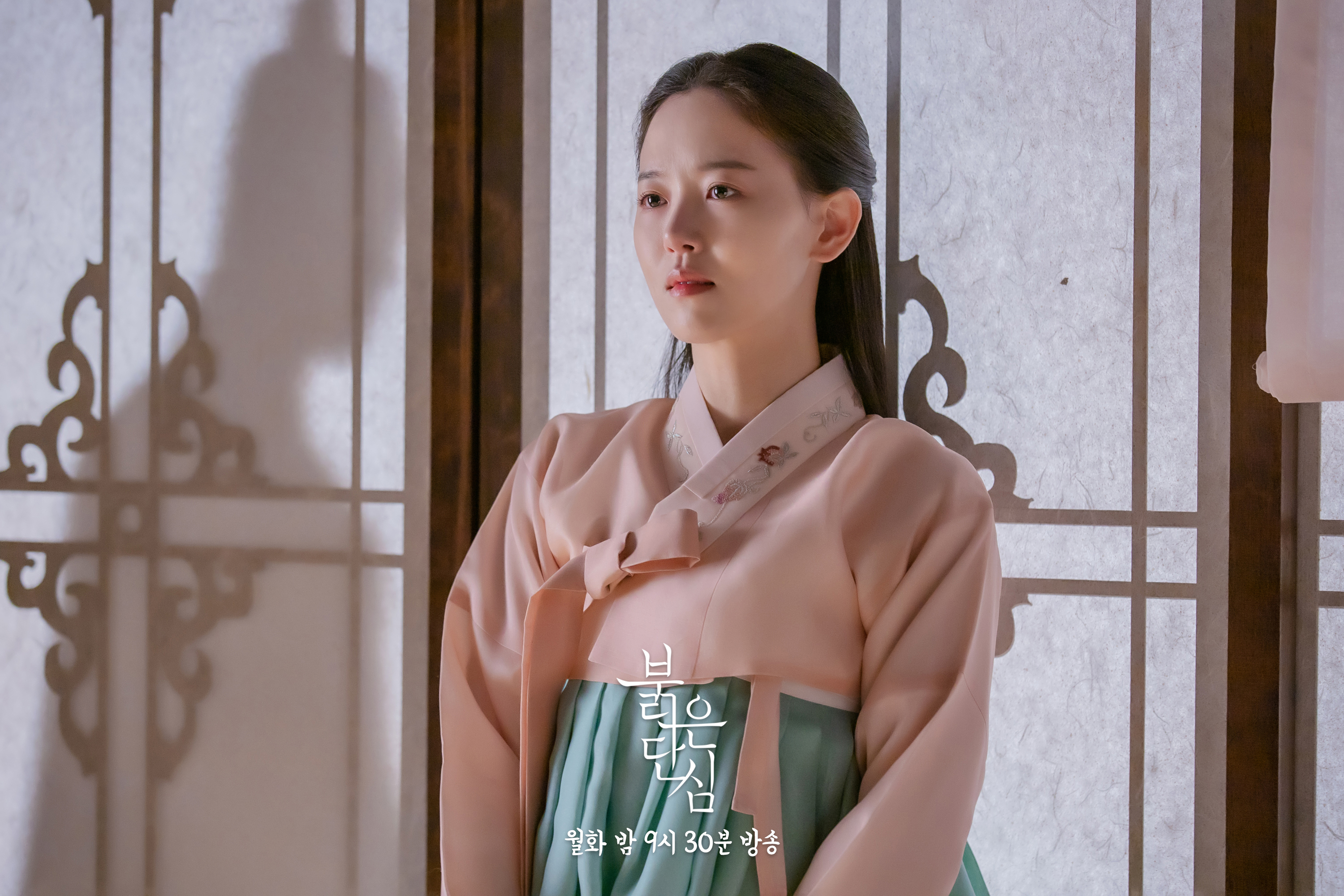 Kang Hanna shared her feelings about finishing the drama Bloody Heart. She, who played a woman who has to be the queen to survive, shared that she had grown so much through the project. 
Q1. How do you feel about finishing 'Bloody Heart'?
I had lived as Yoo Jung for seven months since November last year. I'm feeling various emotions. I feel proud that I finished the entire filming, from start to end, with keen focus, and I'm just grateful that I got to finish the work with everyone without any accidents. 
Q2. Yoo Jung's life had many ups and downs. What did you focus on in each situation?
Before she entered the palace, Yoo Jung had business with Chaesangjang people, so I tried to use a comfortable tone. But inside the palace, I kept the cold and fim tone so her feelings wouldn't be revealed to others. I wanted to show a warm tone that conveys Yoo Jung's original character to those around her while keeping her inner solidity that doesn't get swayed.
Q3. Any memorable lines?
My personal favorite scene is in episode 8. After revealing her identity to Yi Tae (Lee Joon) and Park Gye Won (Jang Hyuk), she tells Lee Tae, "I saw a path when I was prepared to die. It was a path that could save my people and you. I decided that I'd rather live inside my people's hearts than live as a corpse after running away." It was a line that showed the reason she returned to the palace to become the queen is to protect her people, including Lee Tae. So that's the line I like the most.
Q4. What was it like working with Lee Joon?
We filmed the most difficult emotional scenes together, so we had worries about our characters, and there were lots of things that we worked hard together to achieve. There wasn't one scene where I could film comfortably. I didn't loosen up until the end, and that kept the tension up until the end.
Q5. You showed breathtaking tension with Jang Hyuk. What was that like?
I put a tremendous amount of concentration into filming the scenes that had much more tension that didn't show on the outside. And I think that helped create such dense scenes.
Q6. How will Kang Hanna remember 'Bloody Heart' and 'Yoo Jung'?
I grew a lot through Yoo Jung and gained valuable experiences. I think this drama will be remembered as something very meaningful since I got to show different sides of myself. I hope that Bloody Heart and Yoo Jung will remain beautiful in your hearts too.
Source (1)