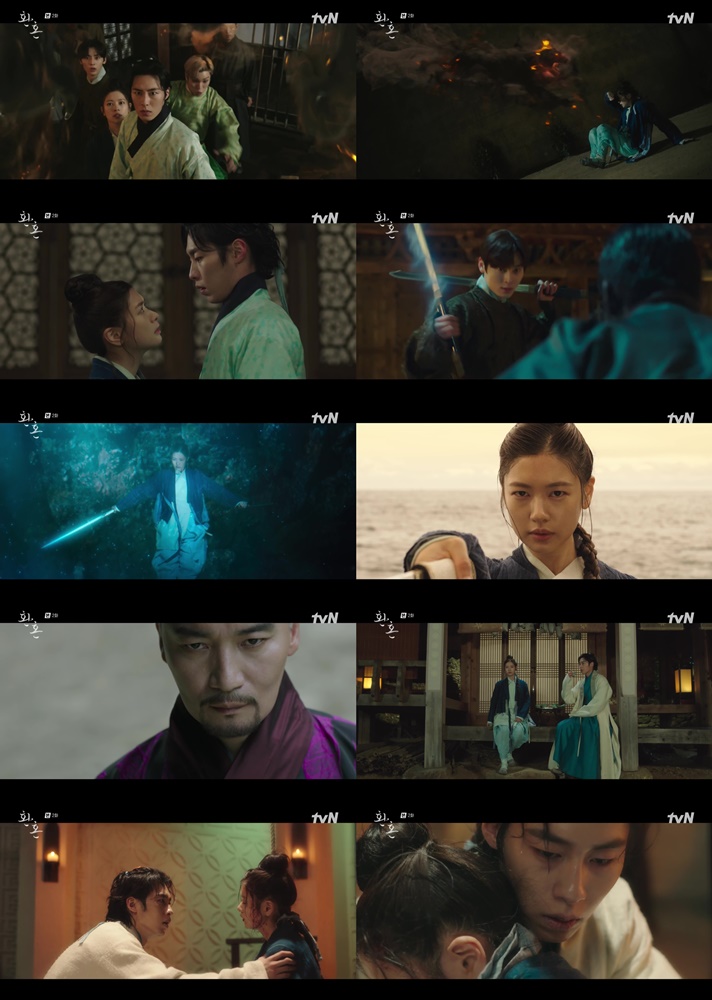 In the second episode of tvN's Alchemy of Souls, Mu Deok (Jung So Min) was seen becoming Jang Wook (Lee Jae Wook)'s young master. Mu Deok stole Jang Wook's tablet and sneaked into Song Rim to regain her energy through Nak Soo's (Go Yoon Jung) sword. 
When Jang Wook discovered that Nak Soo's spirit was in Mu Deok's body, he deliberately made her steal the tablet and followed her. No one was able to break through Jang Wook's gate by order of his father, Jang Gang (Joo Sang Wook). Therefore, by doing so, Jang Wook was able to ask Mu Deok, who was possessed by Nak Soo's spirit, to become his teacher.
In the meantime, Park Jin (Yu Jun Sang) came to the conclusion that there was a secret spy in his organization due to the recent attack at Song Rim and Nak Soo's body going missing. Therefore, he sought assistance from the Jin family and discovered another soul shifter who turned out to be a secret spy.
As the story went on, it was also revealed that Jin Mu (Jo Jae Yoon) had raised Nak Soo as a professional killer. Turns out, he was the one who stole Nak Soo's body after killing everyone involved and took all the credit for retrieving her body. Mu Deok realized that Jin Moo had deserted her when Jang Wook appeared before him, holding Nak Soo's sword.
However, Mu Deok could not pull the sword out due to her incompatibility with the sword. Shocked, she threw herself into a lake, but the water miraculously enabled her to draw Nak Soo's sword. Afterward, Mu Deok was seen feeding Jang Wook some poisonous weeds to wake up his full potential and regain her strength.
The episode ended with Jang Wook finally attaining his skills just like the two had wished.
Source (1)