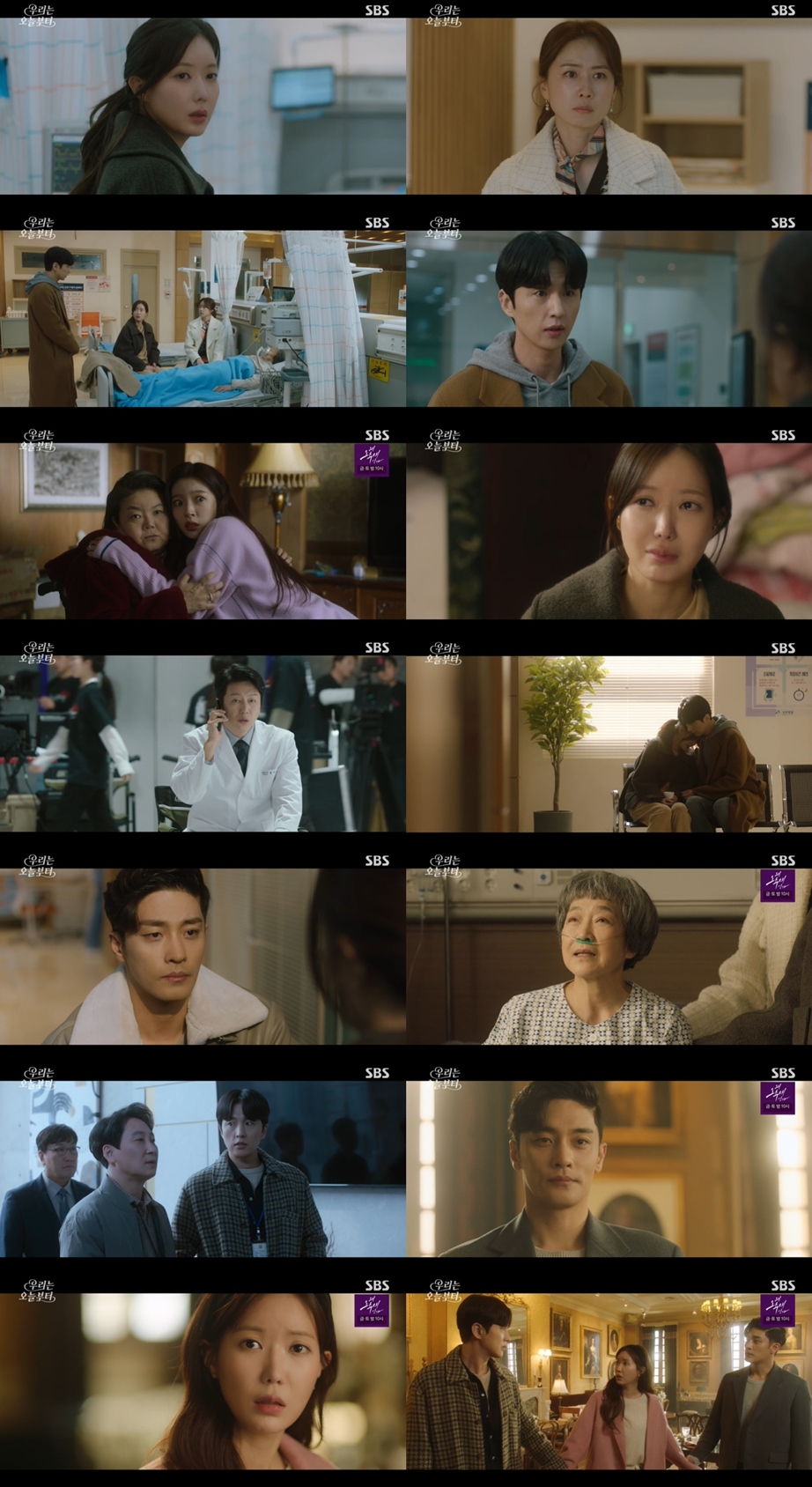 In episode 10 of the SBS' Monday-Tuesday drama Woori the Virgin, Lee Ma Ri (played by Hong Ji Yoon) discreetly hides the necklace she received from Noh Man Cheol (Kim Sun Woong) in Woori's bag (Im Soo Hyang). Fully armed, Chairman Kim Deok Bae breaks into Woori's house to find Ma Ri's belongings. However, Lee Kang Jae (Shin Dong Wook) arrives just in time and points a gun at Chairman Kim. The two's breathtaking confrontation continues just until Mr. Kim starts threatening Seo Gwi Nyeo (Yun Woon Kyung). As Gwi Nyeo collapses, Kang Jae fails to go after the man he had been pursuing for two years.
Woori and Eun Ran (Hong Eun Hee) decide to stay by Gwi Nyeo's side to wait for her to regain consciousness. Kang Jae comforts Woori by saying, "Don't worry, she will soon wake up." Meanwhile, Raphael (Sung Hoon) belatedly arrives at the hospital. He rushes to Woori and hugs her, saying, "I'm sorry that it took me so long." Kang Jae felt bitter watching the two.
In the meantime, Kang Jae begins to trace Raphael's record after discovering that Mr. Kim had disappeared when Raphael was battling cancer. Convinced that Raphael is the mysterious Chairman Kim, Kang Jae barges into their date night. As Raphael's plan to propose to Woori falls apart, the twisted fate of the three raises curiosity among viewers.
Source (1)