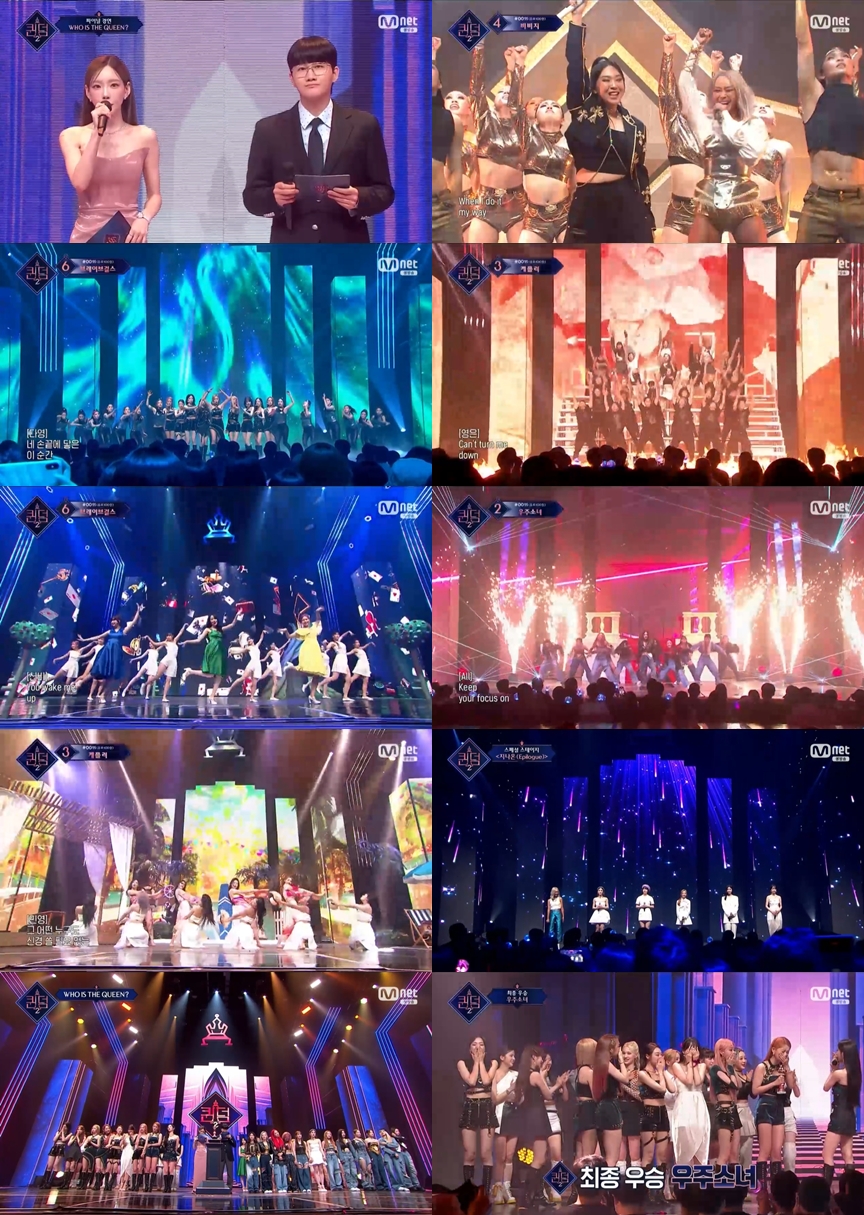 Mnet's Queendom 2 is checking into the facts related to the suspicions of manipulating the scores of the final episode.
The final episode of Queendom 2 was broadcast live on the 2nd. WJSN was crowned the winner, and LOONA finished second.
The production team chose the winners by adding up 40,000 points from the three preliminary rounds and 60,000 points from the final live broadcast. Among them, the final live broadcast scores are tallied as such – 20,000 points for streaming, 5,000 points for performance video views, 5,000 points for fan choice, and 30,000 points for votes during the live broadcast.
The rankings for final streaming scores that Queendom 2 released were in the order of LOONA, WJSN, VIVIZ, Kep1er, Brave Girls, and Hyolyn.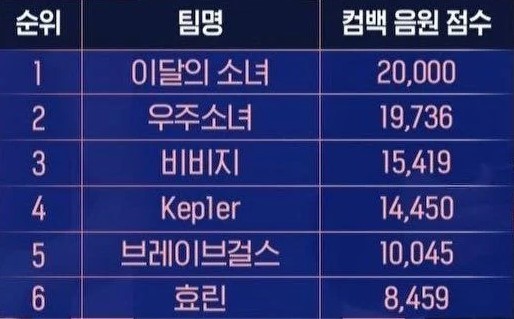 However, fans are wondering how the streaming points were taken into consideration as the rankings were not as expected. The actual rankings for the Spotify streams are in the order of LOONA, VIVIZ, WJSN, Kep1er, Brave Girls, and Hyolyn. The show has switched VIVIZ and WJSN scores.
Regarding the issue, Mnet explained, "We excluded the repeat streams of a user (from the final scores)."
Source (1)
Translator Kim Hoyeun: If you are a fan of K-drama, K-movie, and K-pop, I am your guy. I will continue to provide you with up-to-date K-entertainment news.