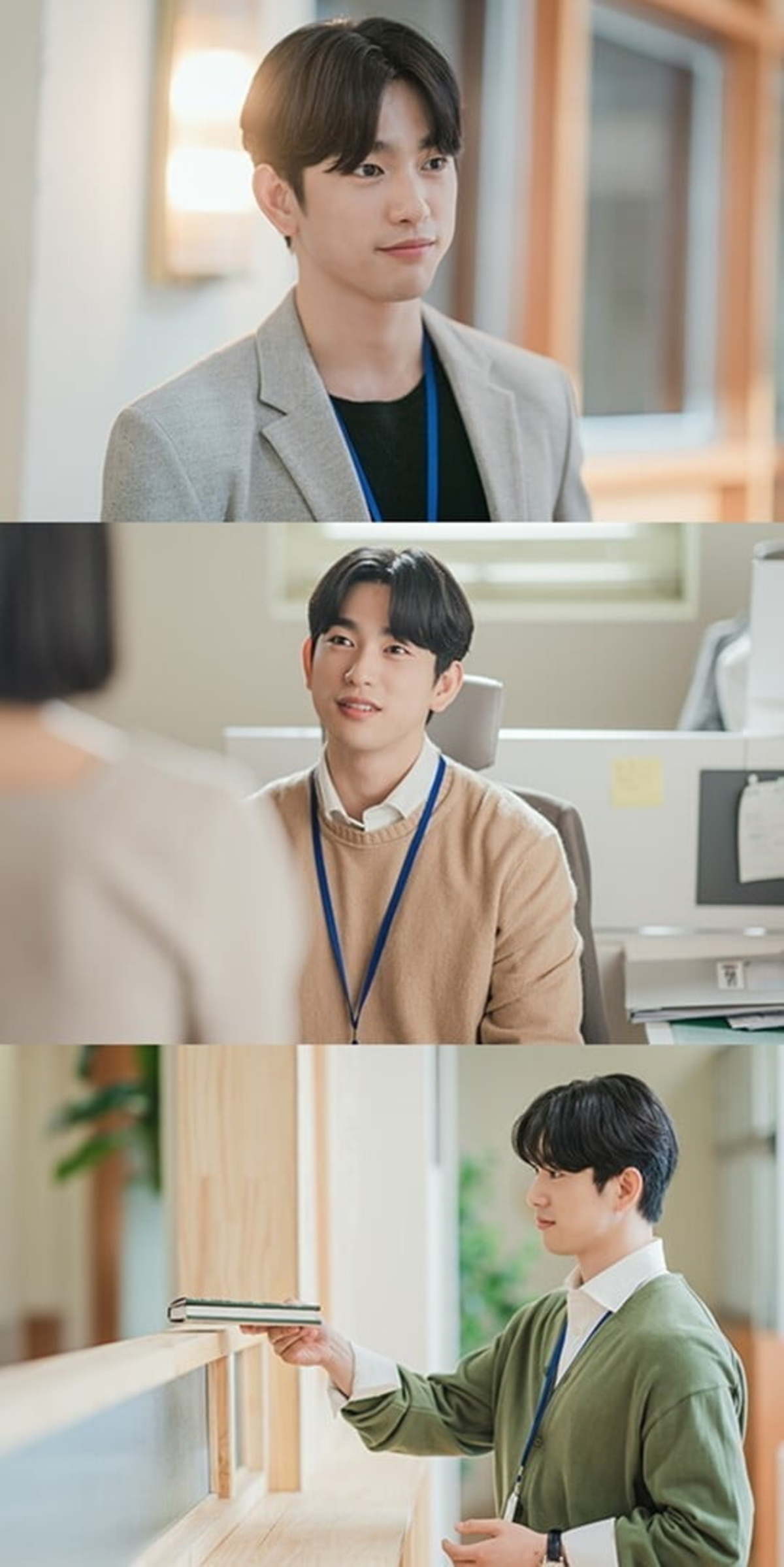 Jinyoung's heart-fluttering smile will capture the viewers.
TVING original series Yumi's Cells 2 has released the still photos of Bobby, the man who has it all, played by GOT7's Jinyoung.
In the teaser video released earlier, Bobby was seen knocking on the gate to Yumi's heart with his sweetness, heightening expectations. From how he looks into her eyes when talking to her to his soft smile, Bobby's charms will bring excitement to the small screen. With his intelligence and sensible mind, what disturbance will he bring to Yumi's life?
Jinyoung plays Bobby, a man who knows how to be honest and straightforward in front of love. He, who drew attention with his manners and caring heart in season one, will approach Yumi with upgraded charms. The actor, who had disappeared into "the perfect guy," will flutter your heart for sure.
The production team shared, "Please look forward to Jinyoung's performance that maximizes the charm of Bobby. In season two, Bobby's new charms and his cells will provide fresh excitement and fun."
Meanwhile, Yumi's Cells 2 will be released exclusively on TVING on June 10th.
Source (1)
Translator Kim Hoyeun: If you are a fan of K-drama, K-movie, and K-pop, I am your guy. I will continue to provide you with up-to-date K-entertainment news.