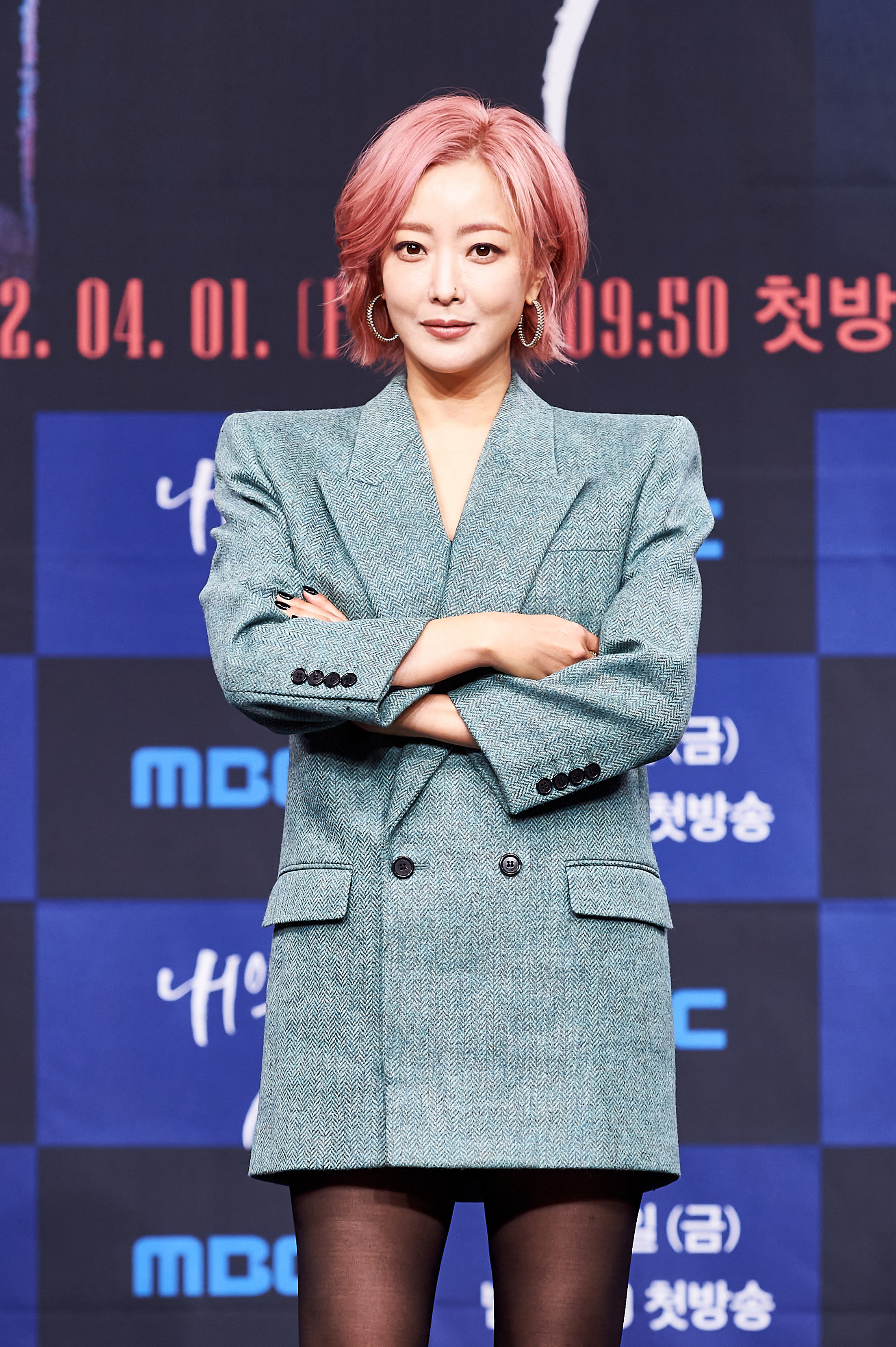 On Friday, MBC's new Friday-Saturday drama Tomorrow held its online press conference. Kim Hee Sun, Rowoon, Lee Soo Hyuk, Yoon Ji On, and directors Kim Tae Yoon and Sung Chi Wook attended the event.
Director Kim introduced Tomorrow as a drama that tells "the warm story about Jun Woong, who ends up working at the grim reaper office 'Zumadung' and saves people after joining the crisis management team." He added, "If the webtoon was about the stories of those who committed suicide, our drama focuses on how the characters solve these characters' stories."
Kim Hee Sun made headlines for her radical transformation. "The drama is based on the webtoon, so I had to think about how I resemble the character. And Goo Ryeon's hairstyle was the most unique thing about the webtoon," she said. "Besides the pink hair, I even put on red eye makeup. I've never worn such hipster-like clothes in dramas before. And I've barely worn leather pants before. I'm doing everything I wanted to do with Tomorrow."
The actress continued, "I've played a lot of characters that stay strong despite the many hardships. But this time, I punish people for harassing others even if they didn't do a single bad thing to me. It's quite thrilling."
Rowoon explained, "Choi Jun Woong is a very ordinary person, so he has no abilities. And that came so attractively to me. So my hairstyle and outfits aren't so fancy." Lee Soo Hyuk shared, "There's an image that comes to mind when we think of a grim reaper. But in our drama, (grim reapers) are described as those who work in an office. So we dress normally too. I think we are quite human-like grim reapers."
Meanwhile, Tomorrow will premiere today at 9:50 PM KST.
Source (1)
Translator Kim Hoyeun: If you are a fan of K-drama, K-movie, and K-pop, I am your guy. I will continue to provide you with up-to-date K-entertainment news.