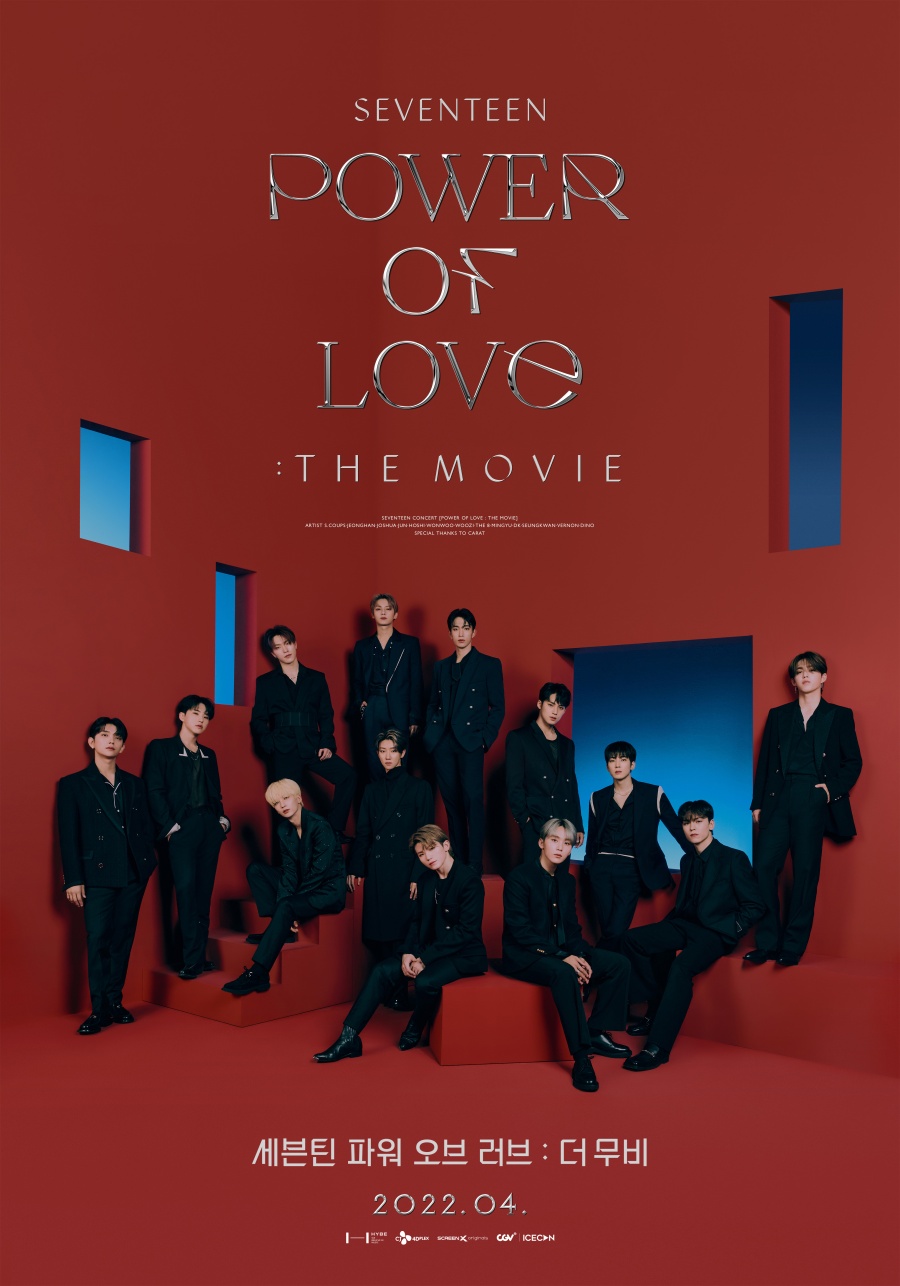 SEVENTEEN has announced the theatrical release of SEVENTEEN POWER OF LOVE : THE MOVIE with an intriguing trailer.
The released clip gave an exciting sneak peek at their Screen X formatted "Clap" stage using an expanded three-screen system. Utilizing the front screen and the sidewalls of a theater, they were seen showcasing the title track of their second official album with the full backing of flame effects and mesmerizing camera works.
Fans and music lovers across the globe will have the chance to see their special performances, exclusive interviews, and behind-the-scenes stories with SEVENTEEN POWER OF LOVE : THE MOVIE.
Their new film documentary will be premiering in selected theaters from April 20th, and audiences around the world will be able to enjoy the film with various formats, including ScreenX, 4DX, and 4DX Screen.
Source: CJ 4DPLEX, CGV ICECON