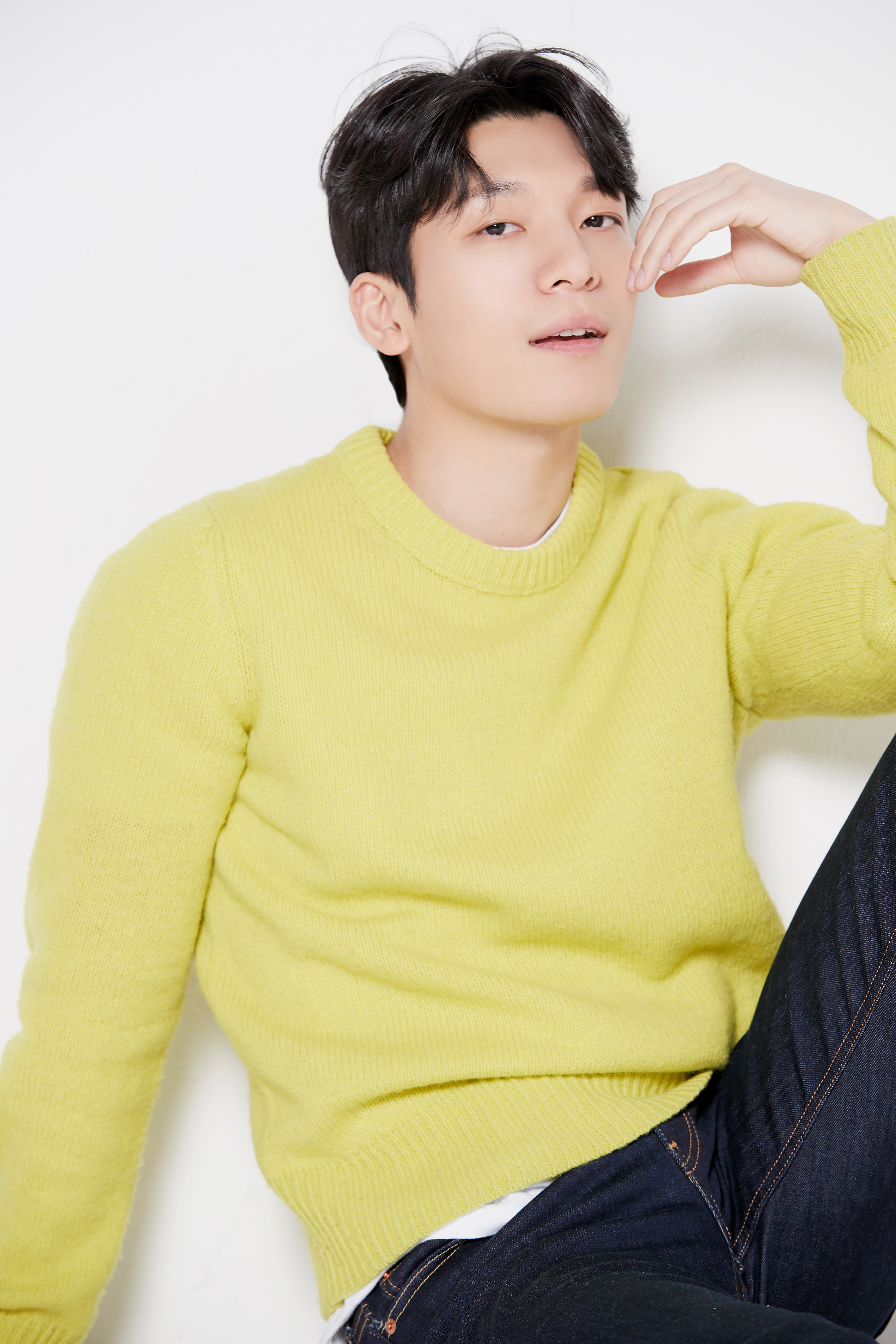 Squid Game star Wi Ha Joon charmed his fans with his "craziness" in Bad and Crazy.
Wi Ha Joon talked about finishing tvN drama Bad and Crazy. "I have lots of regrets. I wanted to show everyone a new side of me. But it feels like it ended so soon."
For Wi Ha Joon, Squid Game is a very important drama. "Squid Game is so big, and I've got to meet an unbelievable project. I can't believe the achievements that the work I participated in made," he shared. "I'm grateful and honored, and I'm trying to act with a sense of responsibility."
Wi Ha Joon pulled off the role "K" with crazy charms in Bad and Crazy. Wi Ha Joon said, "It's a drama that made me grow as an actor. It's a drama that made me look forward to my own performance. It has let me break away from what I've been afraid of in terms of acting."
Wi also praised his co-star Lee Dong Wook. "Working with him was amazing. I want to win the Best Couple Award with him. He went along with all the improvised lines I threw at him."
After seven years of his debut, Wi Ha Joon is feeling confident. "I feel confident now. I used to have low self-esteem and was very anxious. But I've let that side of me go," the actor commented. "I grew confidence as a person and an actor. But I can't fix how I get stressed and not being able to sleep before starting a new project."
Meanwhile, Wi Ha Joon will start filming another highly-anticipated drama Little Women (literal title) soon.
Source (1)
Translator Kim Hoyeun: If you are a fan of K-drama, K-movie, and K-pop, I am your guy. I will continue to provide you with up-to-date K-entertainment news.