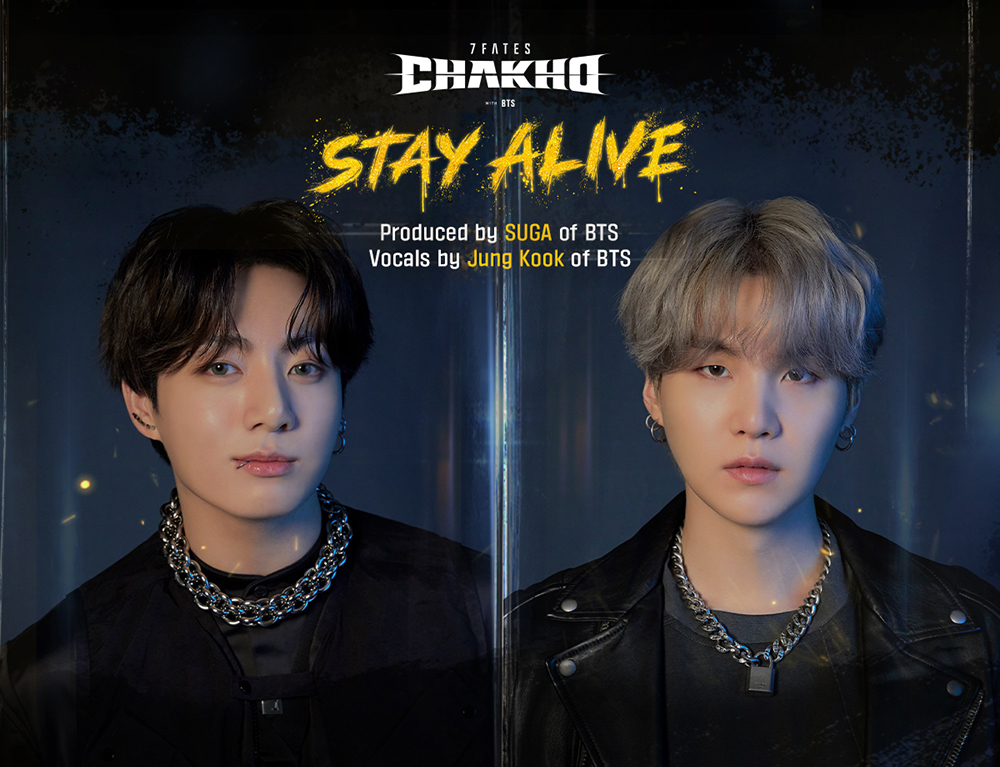 The OST for "7Fates: CHAKHO," produced by Suga and sung by Jungkook, will be released.
Naver Webtoon announced that "7Fates: CHAKHO" OST "Stay Alive" will be released on February 5th at 11 AM KST via Naver Webtoon global service. "Stay Alive" will add depth to the story that debuts the battle between tigers and humans.
The song was produced based on the actual synopsis and webtoon sketches of "7Fates: CHAKHO." On top of that, Jungkook's voice completes the overall mood of the song. The song's title, "Stay Alive," shows how "surviving" is precious and meaningful in the perilous world. It implicitly expresses the narratives of the seven main characters in the original story thrown into a harsh fate.
A part of "Stay Alive (Prod. SUGA of BTS)" will be released on Naver Webtoon global service along with the 4th episode of the webtoon. The entire song will be released on streaming platforms on the 11th.
Meanwhile, "7Fates: CHAKHO" is an urban fantasy set in the near future, inspired by the "chakhogapsa," known as the tiger hunters in the Joseon dynasty. Seven young men whose fates are intertwined join forces as they overcome the ordeals and grow up. The project has gained worldwide popularity, recording all-time views upon release.
Source (1)
Translator Kim Hoyeun: If you are a fan of K-drama, K-movie, and K-pop, I am your guy. I will continue to provide you with up-to-date K-entertainment news.