BTS' Jin took Weverse to express shock at the price of pajamas he designed.
On December 31st, HYBE unveiled a teaser clip and a schedule for the idol group's new official merchandise collection, 'ARTIST-MADE COLLECTION BY BTS.' The label noted, "BTS members have been taking part in designing the merchandise that they would like to share with ARMY (the name of their fanbase.)."
After a year-long preparation, Jin became the first to unveil one of their exclusive merchandise, which included two sets of pajamas and a pillow. A day before the release, Jin promoted the products himself, streaming a home shopping themed video with J-Hope, Jimin, Suga and V.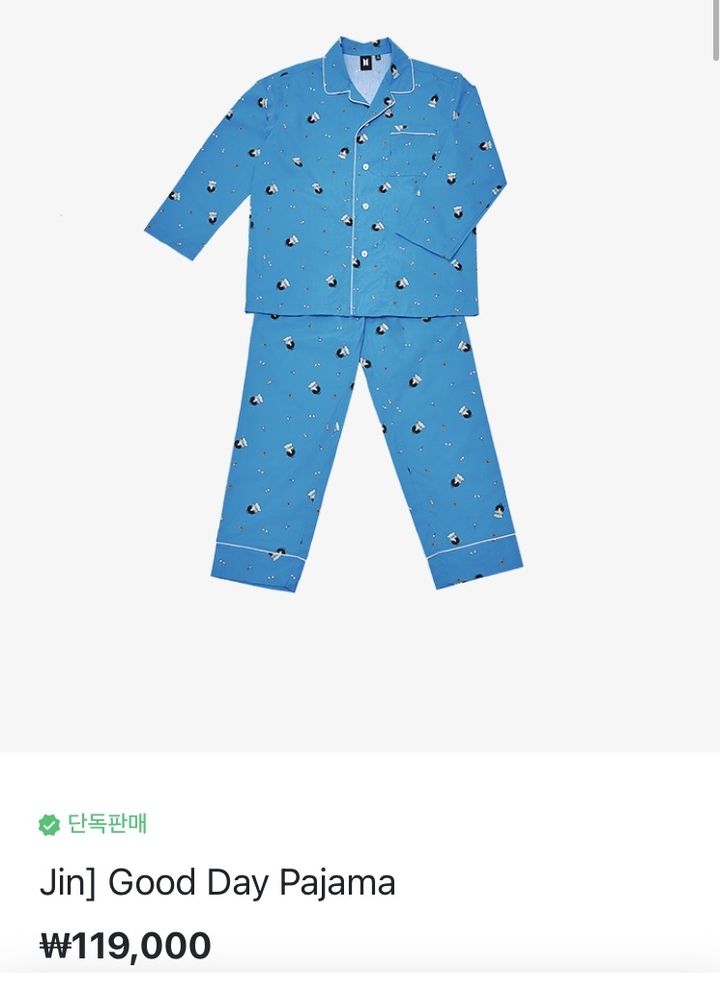 Later on the 3rd, HYBE started taking pre-orders of his official merchandise collection on the Weverse shop. The set of two nightwears currently has a price tag of $99.61, and the pillow is priced at $57.56. Moreover, they announced that the shipping would start on January 17th and that the number of items that could be purchased is limited to two.
Upon the release, fans pointed out that the collection is overpriced and that it is just a sales gimmick to get their fans to buy the items.
Jin shared that he was also shocked to find out the final price of his merchandise collection. He wrote on Weverse, saying, "I asked them to use quality materials for the pajamas, but the price is just… I'm surprised, too."
Source (1)
Translator Changhyun Kim: Hello, K-pop, K-drama, and K-movie lovers! I will provide you with accurate and reliable Korean Entertainment news.