Kim Go Eun, Nam Ji Hyun, and Park Ji Hoo will turn into sisters for the upcoming TV series 'Little Women' (literal title).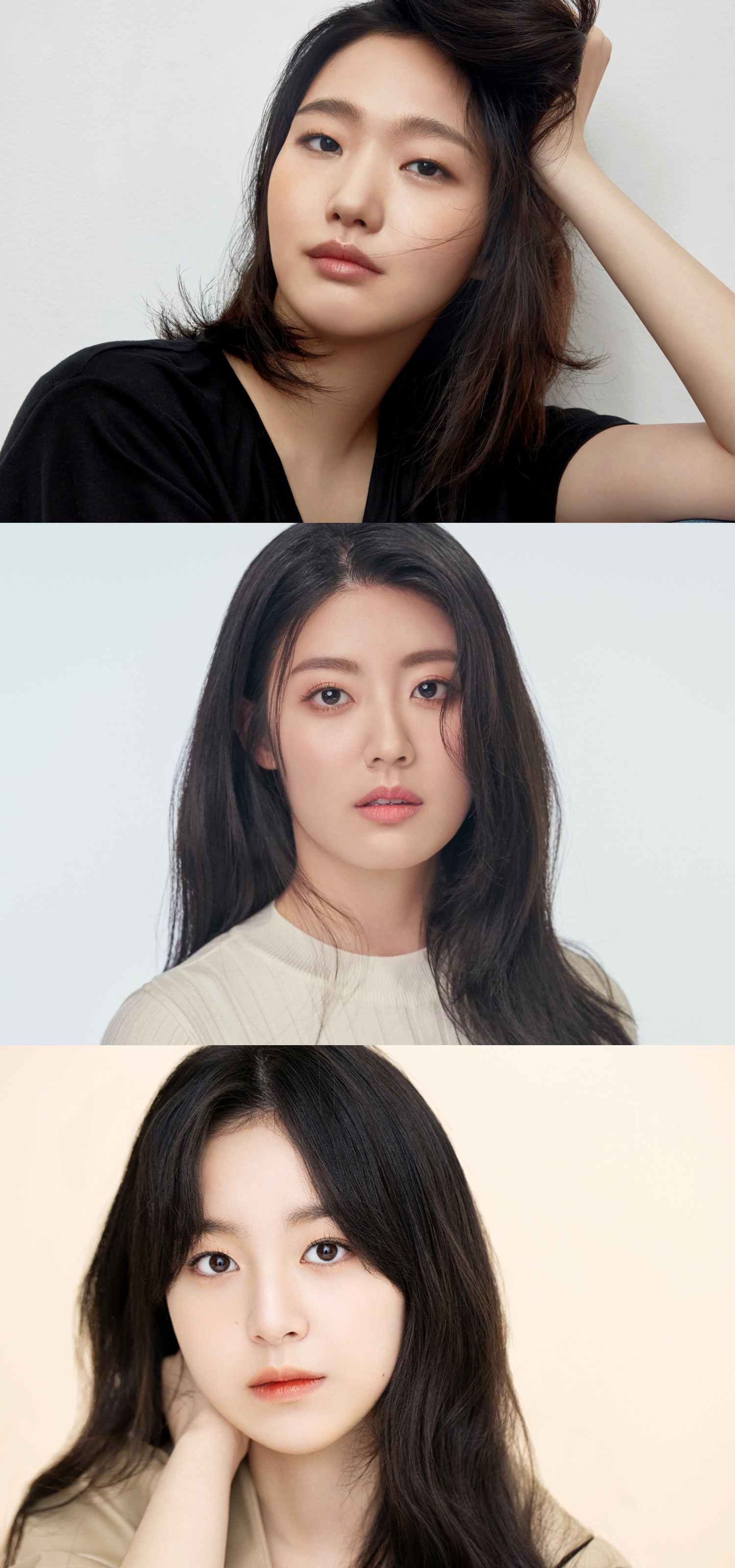 tvN's new series Little Women tells the story of three sisters who grew up poor but still show exceptional love and care for each other. Together, they go up against the most powerful family in Korea. The process of the three sisters that got caught up in a huge incident finding an answer to one of the biggest questions in life, money, will unfold.
The Handmaiden and Sympathy for Lady Vengeance writer Jung Seo Kyung joins hands with Vincenzo director Kim Hee Won for the project. And today, the show confirmed a stellar cast – Kim Go Eun, Nam Ji Hyun, and Park Ji Hoo.
First, Kim Go Eun plays Oh In Joo, the eldest of three sisters. Having been raised in extreme poverty, Oh In Joo realized early that money is the only thing that can protect her and her family. All she wished was to live a "normal" life. But she ends up getting mixed up with an event that shakes up her entire life.
Joining her in the cast is Nam Ji Hyun as second sister Oh In Kyung, who never wishes to sell her soul for money. Oh In Kyung became a reporter for the news agency and only does what she believes is the "right thing". She was always poor and still is, but she never bows her head for money. One day, she realizes that the mysterious incident she covered when she first became a reporter has approached her again. And instinctively, she begins to dig into it.
Lastly, Park Ji Hoo takes on the role of Oh In Hye, the youngest sister. On In Hye feels burdened by her two sisters' undying love. She never had enough to buy good paints, but she still entered a prestigious art school with only her talent.
Meanwhile, Little Women will premiere in 2022.
Source (1)
Translator Kim Hoyeun: If you are a fan of K-drama, K-movie, and K-pop, I am your guy. I will continue to provide you with up-to-date K-entertainment news.