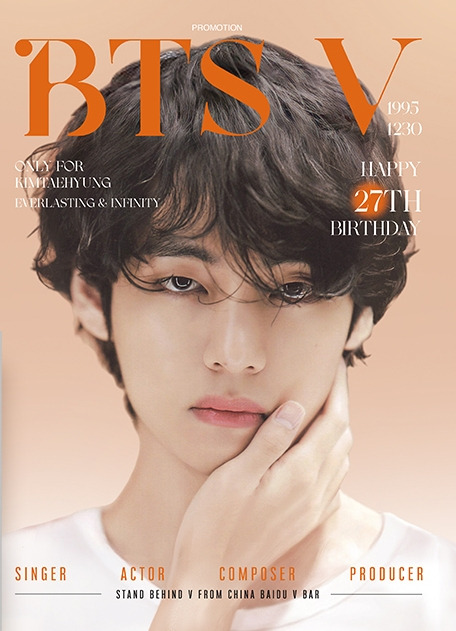 V's birthday ad will be published on the American economics magazine Forbes, for the first time for a K-pop idol.
On the 3rd, the member's biggest Chinese fanbase Baidu Vbar announced that they will fund the full-page advertisement to promote his birthday on the Forbes USA (December issue). The magazine is sold across the U.S. and around the world. The date of issue is December 14th.
This is the first time a Korean celebrity's birthday ad would be published on Forbes, one of the top four economic magazines in the world. The cost of short-term advertising alone on the journal is estimated to exceed $50,000.
Baidu Vbar said they decided to book the advertisement on the most prestigious and representative economic journal in the U.S. to promote the K-pop star's unparalleled and unique charm, charisma, and commercial value to various business officials.
Source (1)
Translator Bomi Heo: Welcome K-pop, K-drama, and K-movie fans! I'll provide you with the latest, reliable Korean entertainment news.