On Wednesday, the new romance movie A Year-End Medley held its press conference. A Year-End Medley centers around the people who visit the hotel Emros with their own stories. And in the hotel, various people start new relationships in their own way. Above all, the star-studded cast has made headlines from the beginning.
On this day, a total of ten cast members, including Han Ji Min, Lee Dong Wook, Kang Ha Neul, YoonA, Kim Young Kwang, and Lee Kwang Soo, have attended the event.
"We have amazing cast members," Lee Dong Wook shared. "I really wanted to join the cast as soon as I learned who will be filming the movie. To be honest, I was willing to receive less money to be a part of it." He then added, "I had so much fun and, I learned a lot from other actors."
Kang Ha Neul showed satisfaction in the movie, saying, "It doesn't come with a big fantasy but it does have small, realistic moments we face in our everyday lives. A lot of scenes are very realistic. I loved how the whole story unraveled."
Han Ji Min talked about playing a woman who has a crush on her longtime friend. "I've had crushes on many boys in my life. Since I played lots of couples in other projects, her harboring unrequited love came new to me," she said. Meanwhile, Kim Young Kwang smiled brightly as he said that he's happy with Han Ji Min having a crush on him, getting a big laugh.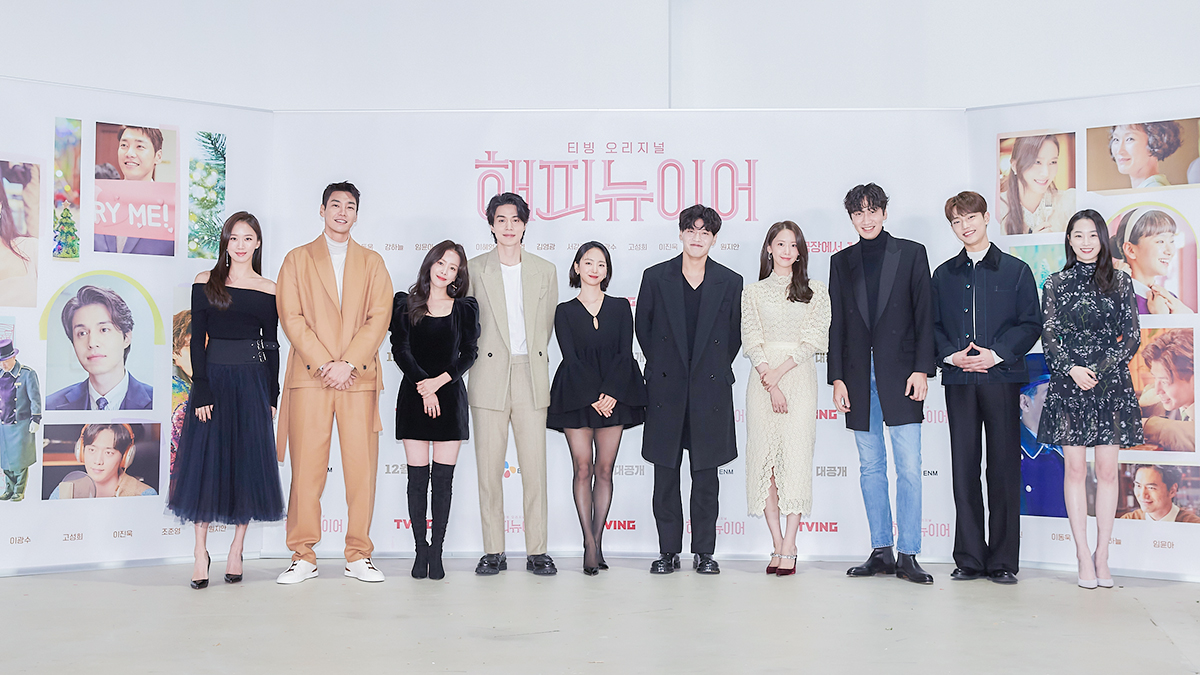 Afterward, Lee Kwang Soo talked about what it's like working with Seo Kang Joon again after Entourage. "I've worked with Kang Joon. I had so much fun and was so happy on the set. And I wish to share the energy with the audience," he commented. Soon, the actor said his greetings to Seo Kang Joon, who recently started his military duty.
Lastly, director Kwak Jae Yong showed his confidence in his new movie. "We are all having a tough time during this pandemic, but there is no virus and masks in our movie. It's also a love story of 14 people gathering to make 7 different colors. When the movie is over, you will leave the theater feeling happy and satisfied."
Meanwhile, A Year-End Medley confirmed its release both in theaters and on the streaming platform TVING next month.
Source (1)