MONSTA X is back with the album 'No Limit.'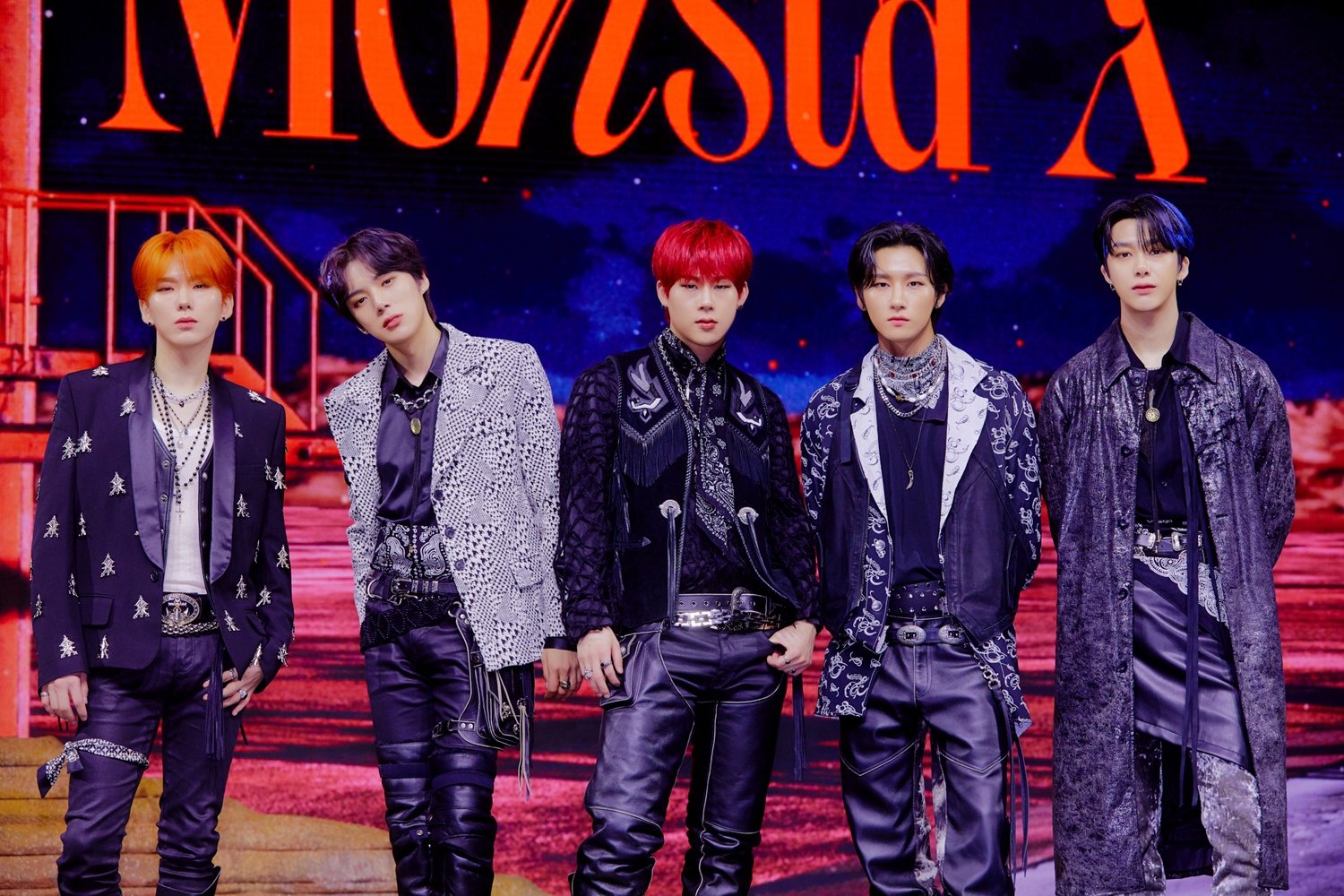 On Friday, the act held a press conference to mark the release of their new mini-album, No Limit. This new smash contains the identity of MONSTA X that shines even brighter in the age of infinite competition with "limitless" possibilities. No Limit was produced under a 5-member system due to Shownu's enlistment.
Joohoney took part in the producing of the album, including the title song "Rush Hour." "First of all, I feel amazing. I got the chance to work on the title song again because many people loved 'Gambler.' As a person who makes music, I think I have a long way to go. But I felt like the music I have done so far is being recognized," he shared. "The identity of MONSTA X is about showing ambition and confidence, and 'Rush Hour' contains that identity."
The members also talked about leader Shownu's absence. Minhyuk said, "It's impossible not to feel the void. I can feel it from the moment we have to say hello. I took his place in introducing us, but it doesn't feel like my place at all. I hope he'll come back soon." Kihyun then added, "We're working hard to fill his void on stage and in recording."
How do they feel about their comeback? Kihyun showed satisfaction, saying, "There is no limit like the name of the album, but it has our own color." Also, I.M responded, "One really special thing is that the members participated in the album-making. Because we came up with everything, even the concept, this album has so much of our love."
Lastly, I.M shared, "MONSTA X has truly 'no limit.' We're releasing this album and also filmed a movie. In December, we are releasing an album in the States and hosting a North America tour. Literally, we're taking a step forward."
Meanwhile, MONSTA X dropped their new album No Limit on the 19th at 2 PM KST.
Source (1)
Translator Kim Hoyeun: If you are a fan of K-drama, K-movie, and K-pop, I am your guy. I will continue to provide you with up-to-date K-entertainment news.