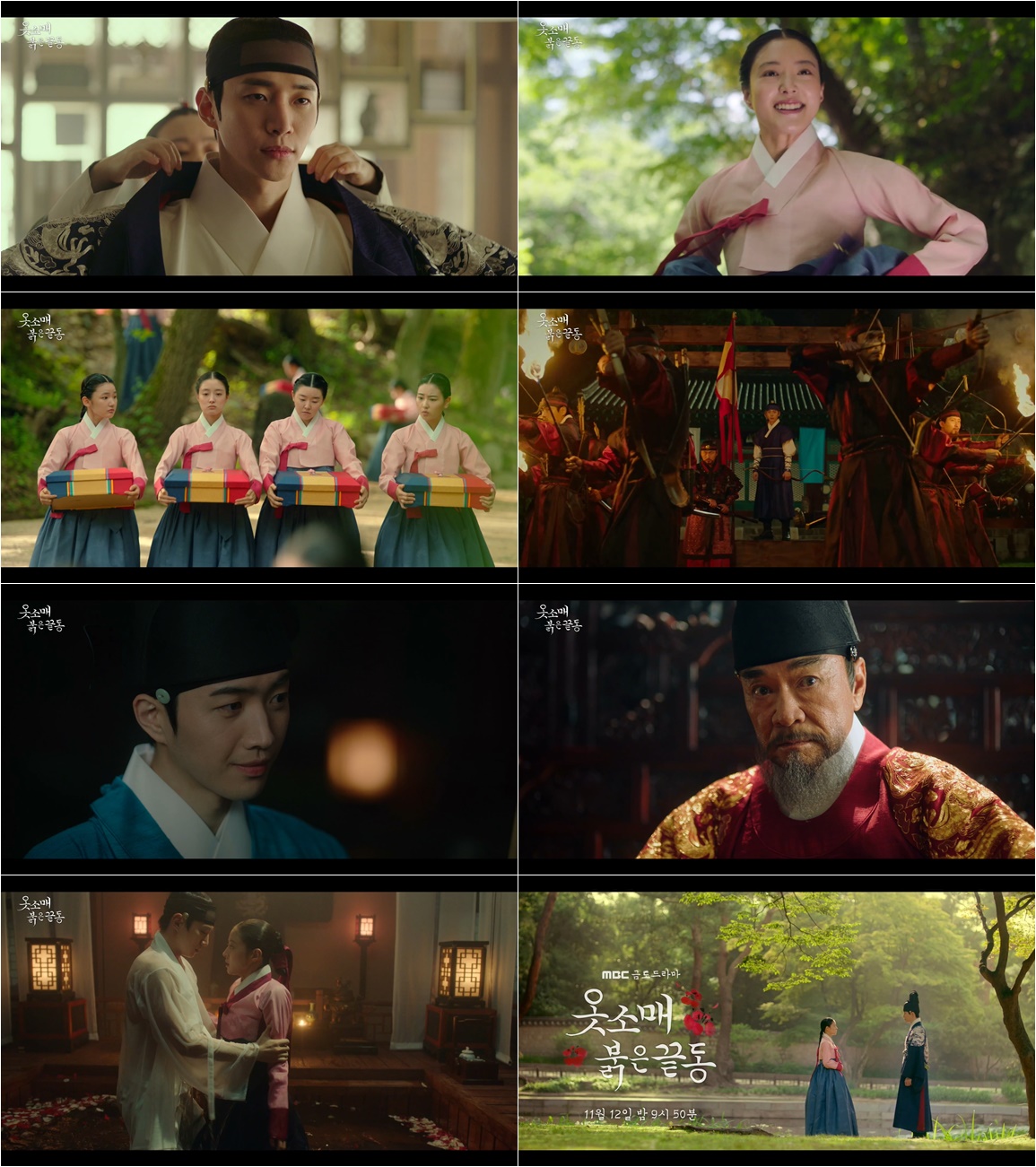 MBC has released a special highlight video for its upcoming drama, The Red Sleeve.
Based on the novel with the same name, The Red Sleeve is a historical drama series about a romance between court lady Seong Deok Im (Lee Se Young), who wishes to protect the life she has chosen, and Crown Prince Yi San (Lee Junho), who puts his nation before his love.
The video teased the fateful encounter of Crown Prince Yi San and court lady Seong Deok Im amid the chaotic power struggles of the Joseon dynasty.
The released video opened with an introduction of Crown Prince Yi San and court lady Seong Deok Im. Yi San is seen scolding the court ladies for their disorganized appearance and distracting fidgeting behaviors. Meanwhile, Seong Deok Im screams that she doesn't want to live like a caged bird, although she is destined to be a court lady for the rest of her life.
Soon, in the second half of the teaser, Yi San is seen triggered by King Young Jo (Lee Deok Hwa) as the old king brings up Crown Prince Sado's death. The relationship between the young prince and his grandfather raised curiosity about the upcoming drama series.
The Red Sleeve will premiere on November 12th.
Source (1)
Translator Esther Lee: I'll be providing you with up-to-date, reliable Korean entertainment news. Enjoy!