New Year Blues has been pre-sold in 16 countries, including North America, Asia and Oceania.
New Year Blues, starring Kim Kang Woo, Yoo In Na, Yoo Yeo Seok, Lee Yeon Hee, Lee Dong Hwi, Chen Duling, Yeom Hye Ran, Choi Sooyoung and Yoo Teo, follows the four couples who must each overcome different fears and problems as they face the beginning of a new year.
The film has been pre-sold in 16 major countries, including the United States, Canada, Hong Kong, Japan, Taiwan, Singapore, Malaysia, Australia and New Zealand. It is expected to generate a heated response by capturing the fear and excitement that everyone has ahead of the new year with a message full of hope.
815 Pictures (distributor for US & Canada) said, "We were fascinated by the healing message within New Year Blues," expressing much expectations for the movie. Clover Films (distributor for Taiwan, Singapore, Malaysia) also showed high satisfaction with the film, saying, "It's a movie that can appeal to the wide audience based on its attractive cast lineup. New Year Blues will bring warm consolations to Asian theaters."
Japanese distributor Klockworx shared, "It's a work where you can expect a variety of casting ensembles from Yoo Yeon Seok to Yeom Hye Ran. I am confident that New Year Blues will deliver warm healing."
Source (1)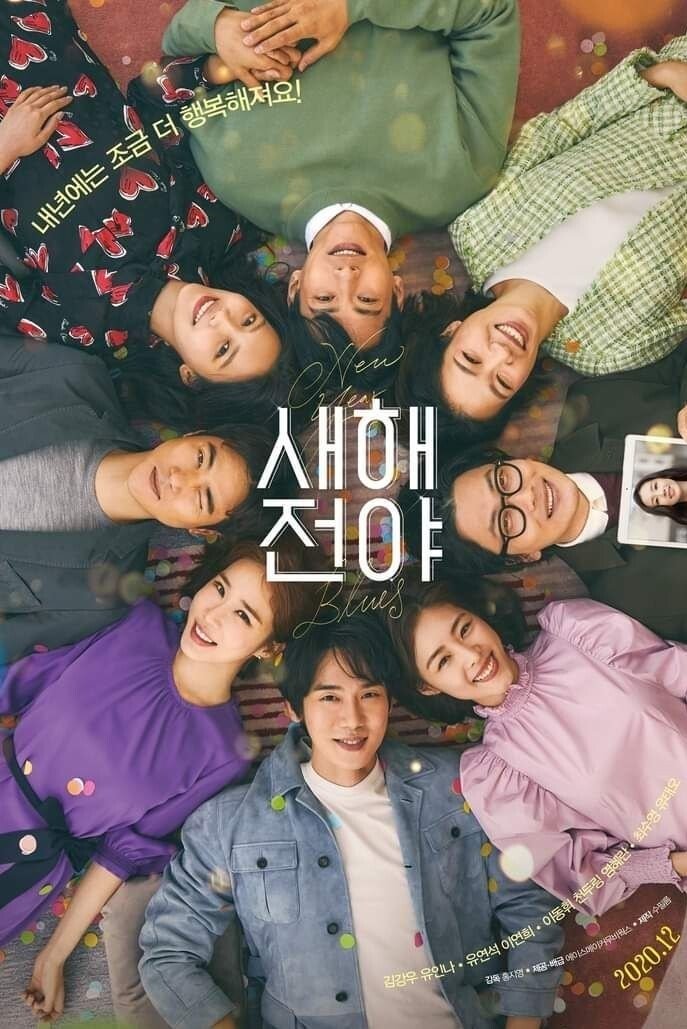 New Year Blues (2020) - 11DB.IO
One week before New Year's Eve, four couples try to overcome their fears and difficulties of life.