BIG BANG's T.O.P. recently deleted all his Instagram posts, leaving many concerned for his well being.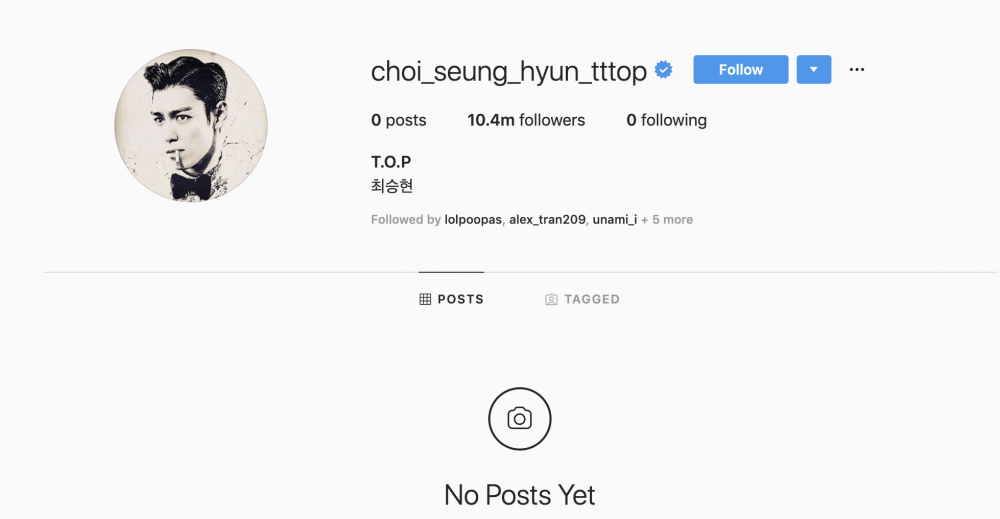 T.O.P. had been continuously active on his personal Instagram account after his discharge from the military, but after his latest Instagram live, fans were concerned with the idol as he expressed that he had not been doing well and that he thought people were "evil".
We hope he's doing well, and that the decision to have all his posts deleted is only temporary!