With group Big Bang being YG Entertainment's biggest earners, the re-signing of the five-member group is a huge factor on determining the share price and future of the company.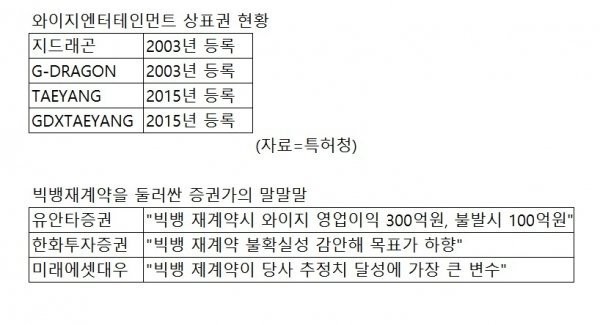 YG owns a big portion of trademark rights for its key members, including that of G-Dragon and Taeyang. According to the Patent Office, YG acquired trademark rights early in 2003 to 'G-Dragon' even before Big Bang debuted in 2006, and also the trademark rights in 2015 for 'TAEYANG' which has left the industry to believe that the re-signing of the two artists who are the only members of the group that haven't faced a serious scandal, will play a huge role in the label's share prices.
Guess we'll just have to wait and see what G-Dragon and Taeyang's next move will be.