It's officially the birthday of Jin from BTS today. The K-POP phenomenon turned 26 years old, and the world is celebrating.
He kicked off his birthday with a live broadcast, where Jimin and J-Hope gave him a cake.
Nearly every worldwide trending hashtag today is about Jin. His birthday is truly something that fans around the world are stopping and celebrating.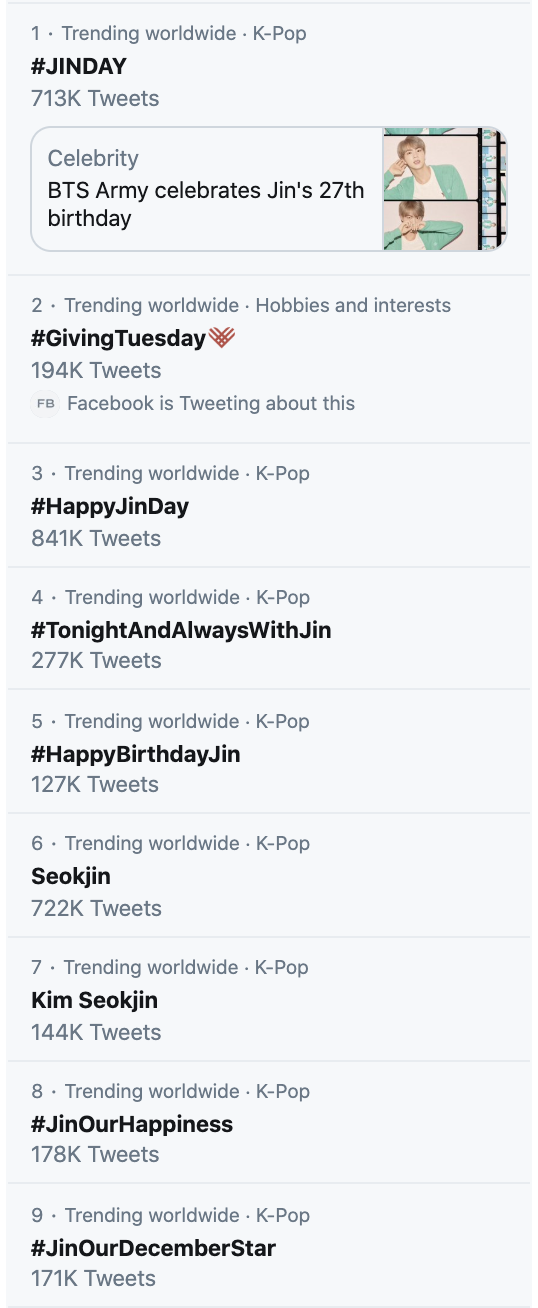 Yesterday, it was announced that BTS was named Billboard's top K-POP group, so the timing couldn't be any better for Jin. Celebrate Jin's birthday by telling us your favorite Jin moments int he comments!
Click here to watch some of your favorite BTS content: https://www.ondemandkorea.com/k-pop/artists/bts