Director Nia DaCosta spoke about Park Seo Joon's role as Prince Yan during a virtual press conference for the movie The Marvels which was broadcasted online on the morning of the 7th.
In The Marvels, Park Seo Joon plays Prince Yan, the husband of Captain Marvel (Brie Larson), becoming the second Korean actor to join the Marvel Cinematic Universe (MCU) following Don Lee. Prince Yan is a character from the musical planet Aladna, where inhabitants speak in a music-like way.
Ahead of the film's release, teasers have dropped, but all of them barely showed Prince Yan, thereby heightening the intrigue. DaCosta introduced the character of Prince Yan, saying, "We wanted to revisit Captain Marvel's past in this movie. We go back to the people she met and the places she's been, and one of them is Prince Yan. While his screen time is relatively short, he is a character with a strong presence and plays a significant role."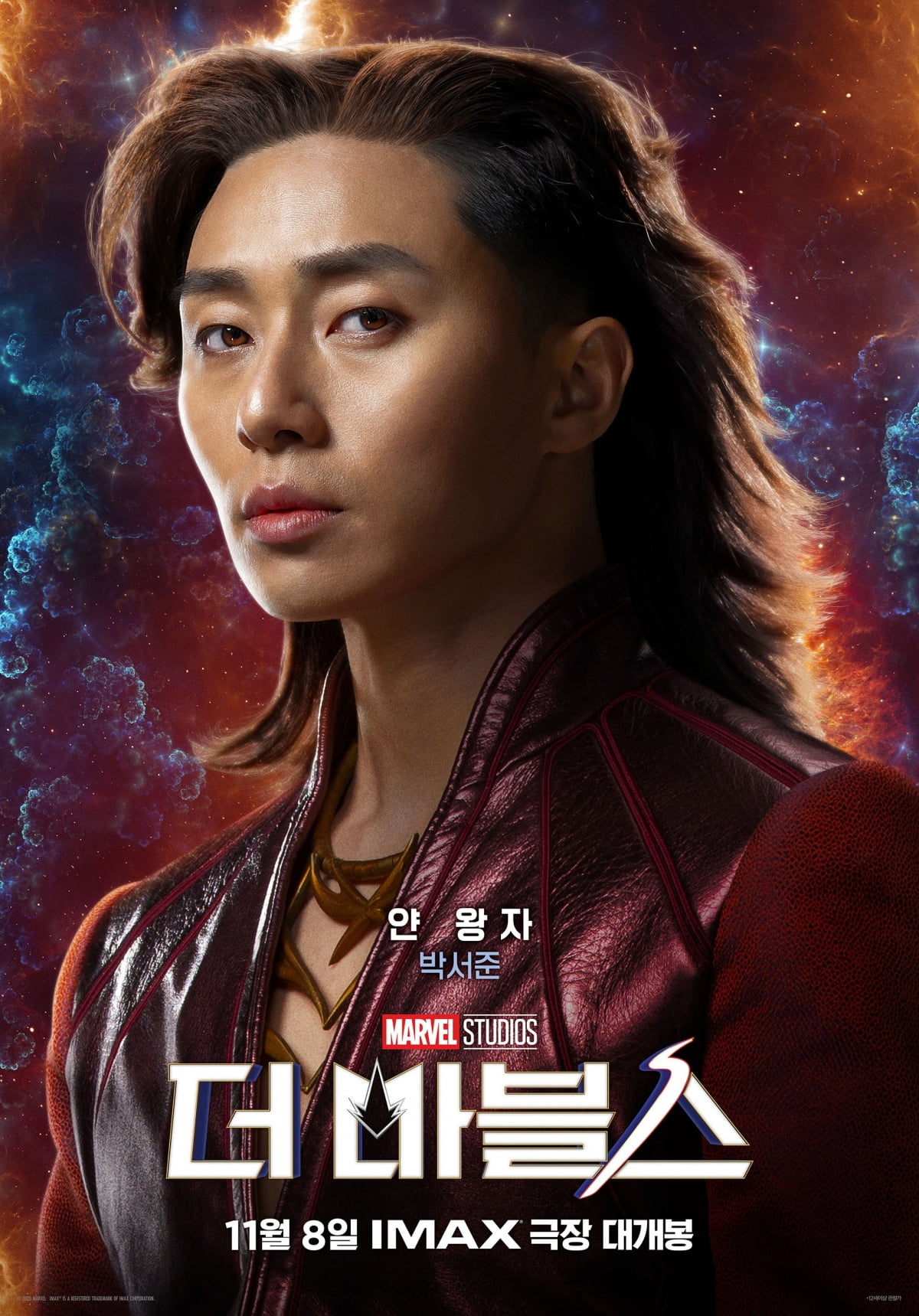 With high expectations from Korean audiences for Park's addition to the MCU, the director commented, "I'm thrilled to hear that everyone's excited, but I can't give away much information. Knowing in advance would spoil the fun, so I hope you will find out by watching the movie." She continued, "Prince Yan is a ruler and shares a deep history with Captain Marvel," hinting, "In terms of appearance, he is an awesome character donning stunning outfits. Think of him as someone who forms a connection with Captain Marvel over the affection they have for the people they want to protect."
DaCosta also touched on a scene from the teaser that showed Captain Marvel and Prince Yan dancing. "It was a joy to use singing and dancing as a device," she commented, expressing her enthusiasm. "As a fan of musicals, I have incorporated musical elements into it. It was fun to work on, and I'm excited to see what joy audiences will take from visiting planet Aladna."
Meanwhile, The Marvels has confirmed domestic release on the 8th.
>> Park Seo Joon's Marvelous Debut: 'The Marvels' Preview Hints at Prince Yan
Source (1)