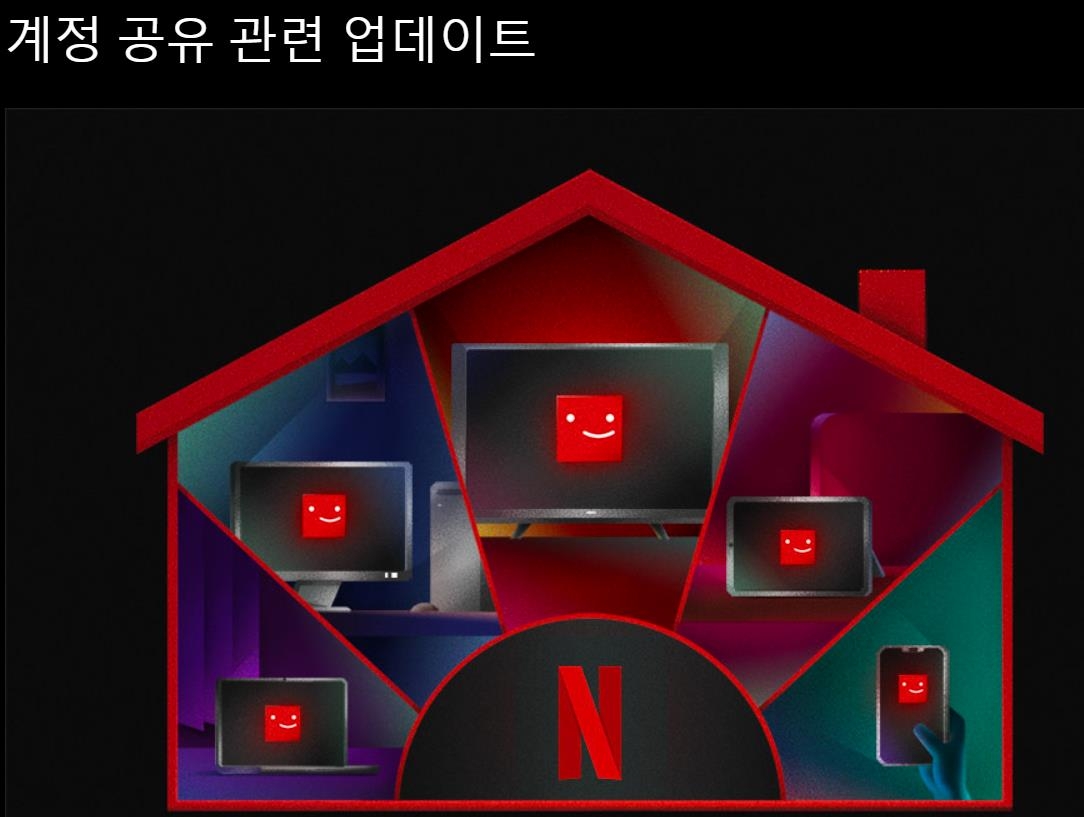 Netflix is rolling out a new account-sharing policy in South Korea, impacting users who share their accounts with people outside their households.
Under this policy, members will have to pay an additional monthly fee of 5,000 KRW (around $4.50) to share their accounts with individuals not residing in the same household. Users looking to create separate accounts and transfer existing profiles will be required to pay 17,000 KRW (approximately $15) for a Premium account and 13,500 KRW (about $12) for a Standard account.
This new policy aligns with a similar one introduced in February in Canada, New Zealand, Portugal, and Spain, and reflects a broader trend among online streaming service providers. It comes as a response to account sharing, which has been a common practice among Netflix users globally.
The enforcement of this policy will involve checking user information such as IP addresses, device IDs, and account activity to verify if users are sharing accounts within the same household. Netflix will gradually implement these changes and guide members who share their accounts with individuals outside their households.
Before this introduction in South Korea, Netflix had already implemented account-sharing restrictions in various regions, including North America, South America, Europe, and Asia. Because some countries, like Japan, India, and Vietnam, do not support the addition of extra members, industry insiders suggest that South Korean users still have some flexibility in account sharing.
Netflix has not yet disclosed how many additional profiles they will allow in South Korea, but based on international precedents, Premium accounts typically allow up to two extra paid profiles, while Standard accounts can have one.
According to Netflix, out of the approximately 2.47 billion households worldwide that have a subscription to Netflix, more than 1 billion of these households share their account with people outside of their family or household.
This widespread account-sharing trend has prompted streaming service providers like Netflix and Disney Plus to introduce policies restricting it, in a bid to secure additional revenue sources. As a result, Netflix added a remarkable 5.9 million subscribers, more than double the expected numbers, after implementing these policies in the last quarter.
>> Ted Sarandos on Netflix's Increased Investments in Korean Content and New Password-Sharing Policy
Source (1)