In a burgeoning scandal that's already sent shockwaves through the industry, Lee Sun Kyun appeared at the Incheon Metropolitan Police Agency on the 28th. The Parasite actor was interrogated as a suspect in violation of laws related to cannabis distribution and use.
>> Lee Sun Kyun's Wife Jeon Hye Jin Is Reportedly Devastated by Husband's Drug Allegations
However, Lee Sun Kyun refused to make any statements related to the drug use allegations during the questioning. As a result, the investigation concluded in just over an hour. The actor's legal counsel clarified, "We understood the initial inquiry to be a procedural one that included tests commonly accompanying drug investigations. We have no intention of exercising the right to remain silent and will make a detailed statement during the official interrogation."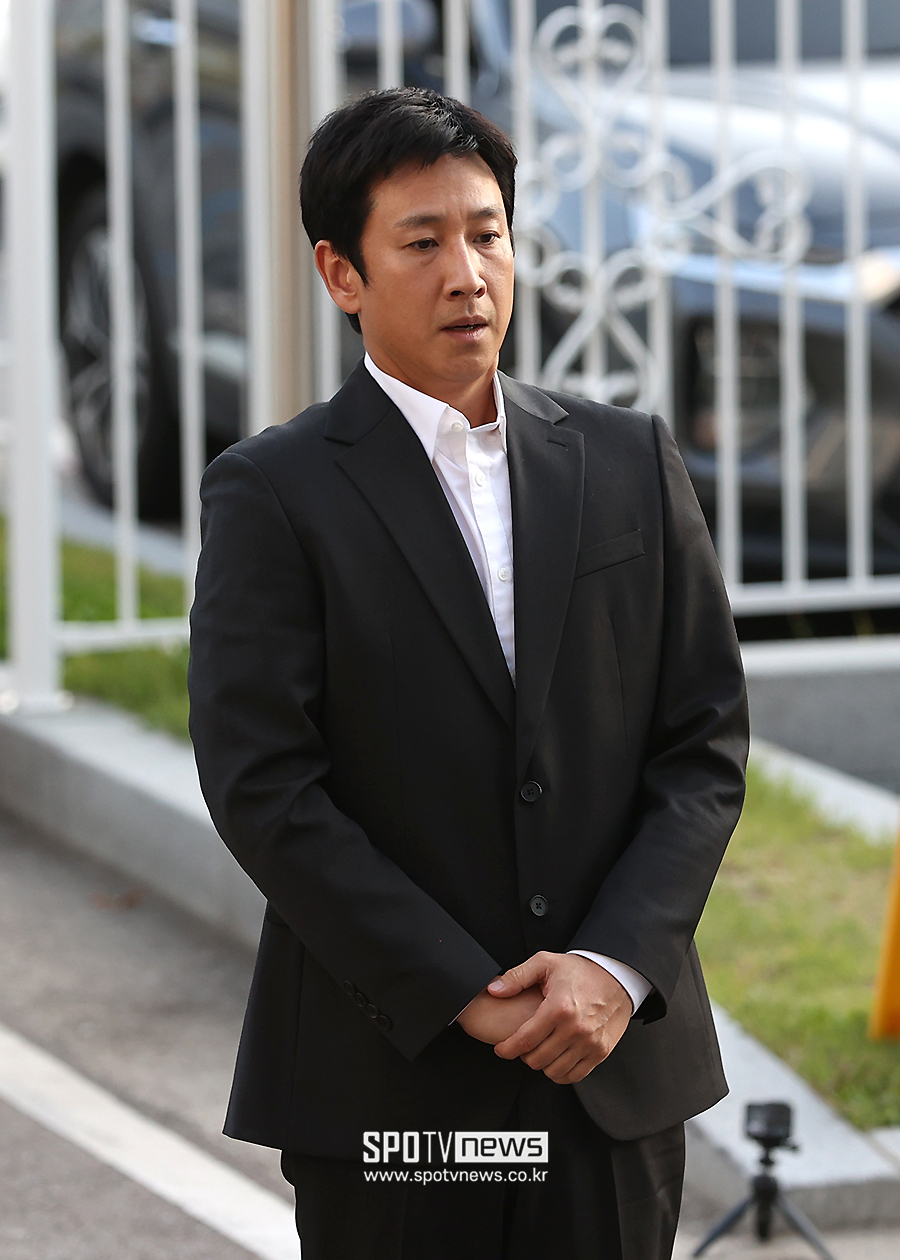 Before getting in his car, Lee was asked what he clarified during the day. "I submitted my cellphone," he said, adding, "I've taken note of what is needed for the next formal investigation." He continued, "I will answer diligently when called upon for further questioning. That will be all. I am sorry."
In response to questions about admitting to the charges, he stated, "I will answer everything in the next investigation." And when probed about the blackmailing he's received, he responded, "I will also diligently clarify that matter."
Police had obtained a body search warrant for Lee on the 25th and executed it during today's drug test procedures. Due to the test returning negative results, samples of the actor's hair and urine will be sent to the National Forensic Service for an emergency detailed evaluation. Police are planning to carry out further investigations and will consider applying for an arrest warrant afterward.
In related news, BIGBANG's G-Dragon, who has also been charged with drug charges, will also be summoned for questioning in the near future.