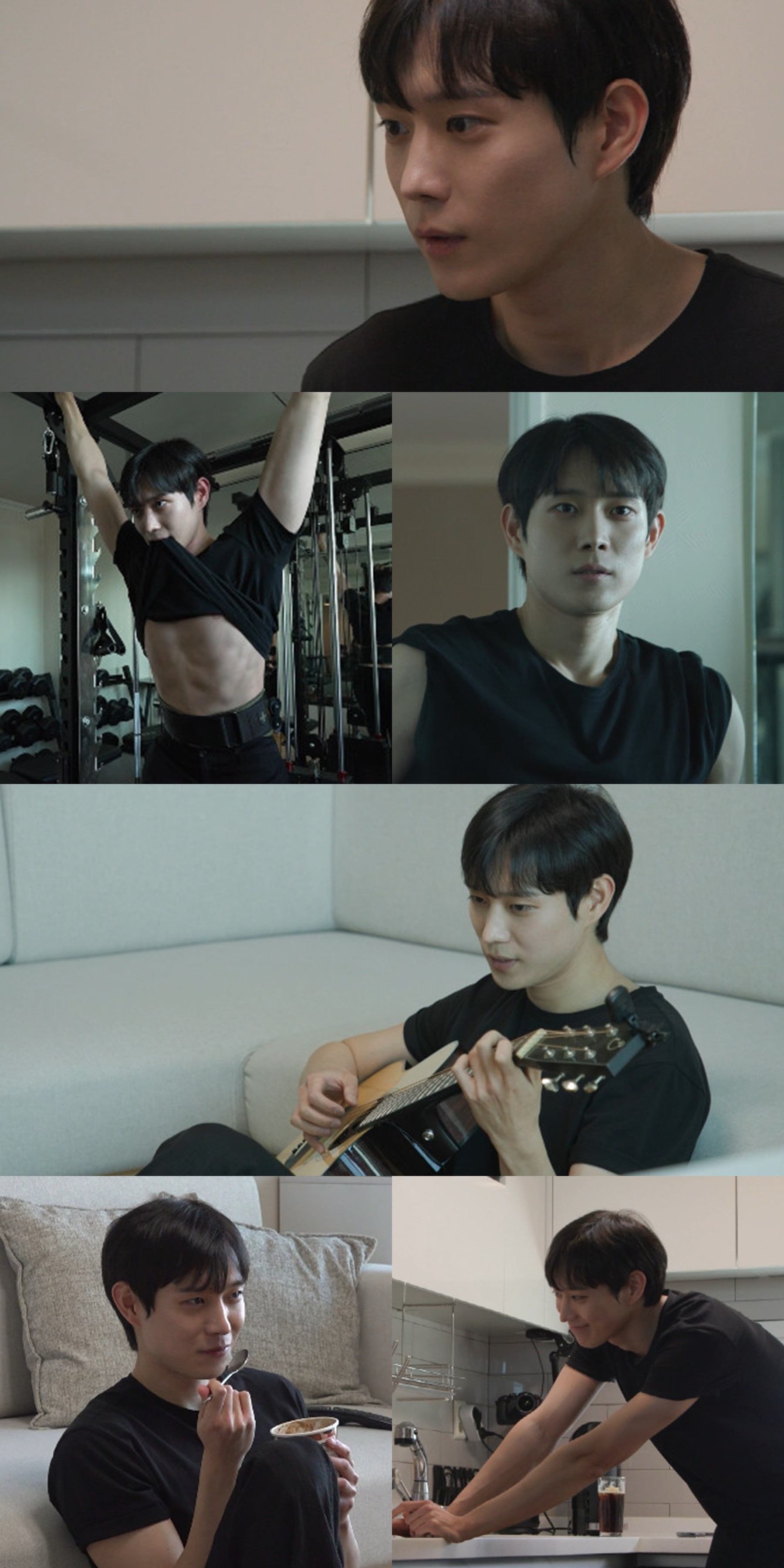 Kim Young Dae is all set to provide an exciting sneak peek into his daily life on the popular MBC show, Omniscient Interfering View.
The preview for the upcoming episode gives us a glimpse of the actor's daily routine, showcasing his meticulous approach to life. The day starts with Young Dae neatly making his bed right after he wakes up. Opening the refrigerator, we see a perfectly organized and well-maintained space.
However, what truly captivates the audience is the actor's endearing charm that we've seldom seen before. In one amusing moment, Young Dae accidentally bonks his head on a cupboard door while using the coffee machine, much to the amusement of the show's cast members. Furthermore, he shyly reveals his fondness for ice cream, candies, and chocolate – treats that everyone can relate to.
The actor then takes us to his home gym, filled with various fitness equipment. Here, he surprises everyone by sharing his personal workout routine, diligently checking off his workout list after each exercise.
And if that wasn't enough to win over his fans, Young Dae's episode also reveals his love for his dedicated fan base. He serenades us with his guitar skills during preparations for his fan meet, proving that his affection for his supporters knows no bounds.
>> Shin Min Ah and Kim Young Dae Confirmed to Star in New Romance Comedy Drama
This exciting episode featuring Kim Young Dae will air on October 28th, promising an intimate and entertaining look into the actor's life.
Source (1)