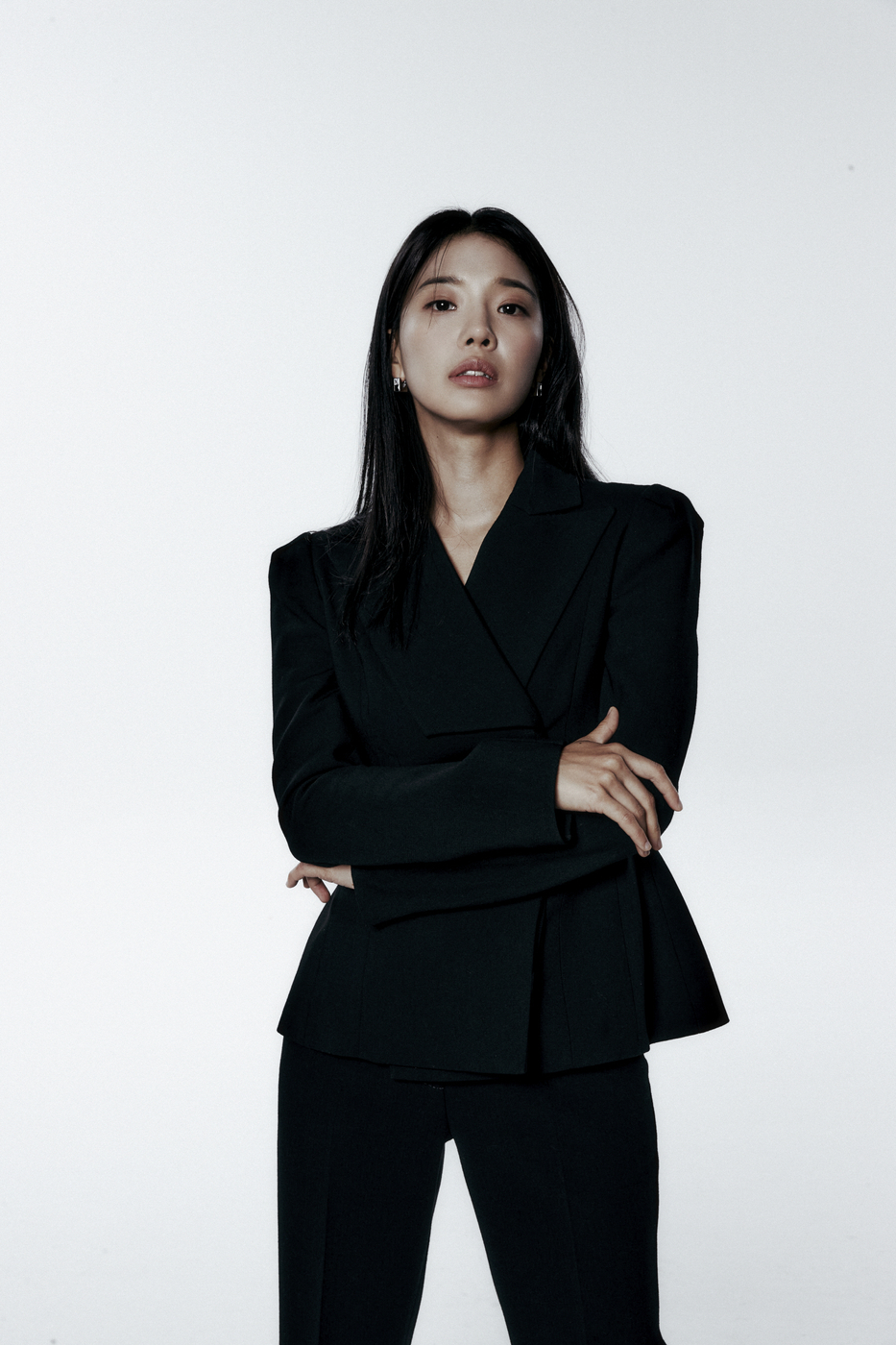 In a recent sit-down, Lim Se Mi opened up about sharing the screen with Ji Chang Wook and Wi Ha Joon in the Disney Plus original series, The Worst Evil.
In The Worst Evil, Lim Se Mi plays the elite cop Eui Jeong, the wife of Joon Mo (Ji Chang Wook) and the first love of Ki Cheol (Wi Ha Jun).
Lim Se Mi first talked about Ki Cheol. "Ki Cheol may have become the ultimate drug lord, but he's fiercely loyal to one woman. He's the kind of man who harbors love that's like a long marathon. I think that's what makes Ki Cheol really appealing," she shared.
Then, about her on-screen husband, she said, "Joon Mo is pure and clear as day. But when handling cases, his professionalism, drive, and conviction to protect what's important make him incredibly charming." With a laugh, she added, "If both of them appeared before me, I'd probably run away without choosing either. It's too difficult to pick just one, and I'd love to ask the viewers their thoughts."
Adding on, Lim Se Mi conveyed her bewilderment with the role and how she contracted a complex character with multiple layers. "I was also very confused," she opened up. "I pondered whether I was really acting solely for Joon Mo, as I (Eui Jeong) say. But then again, that might not be the case. There could be elements tied to my professional ambitions and desires," she added. "Additionally, there may be lingering emotions with Ki Cheol from my younger days that I haven't resolved.".
Meanwhile, the final three episodes of The Worst Evil will be available on the 25th.
>> 'The Worst of Evil' Star Wi Ha Jun Talk About His Kiss Scene With Lim Se Mi and His Real-life First Love