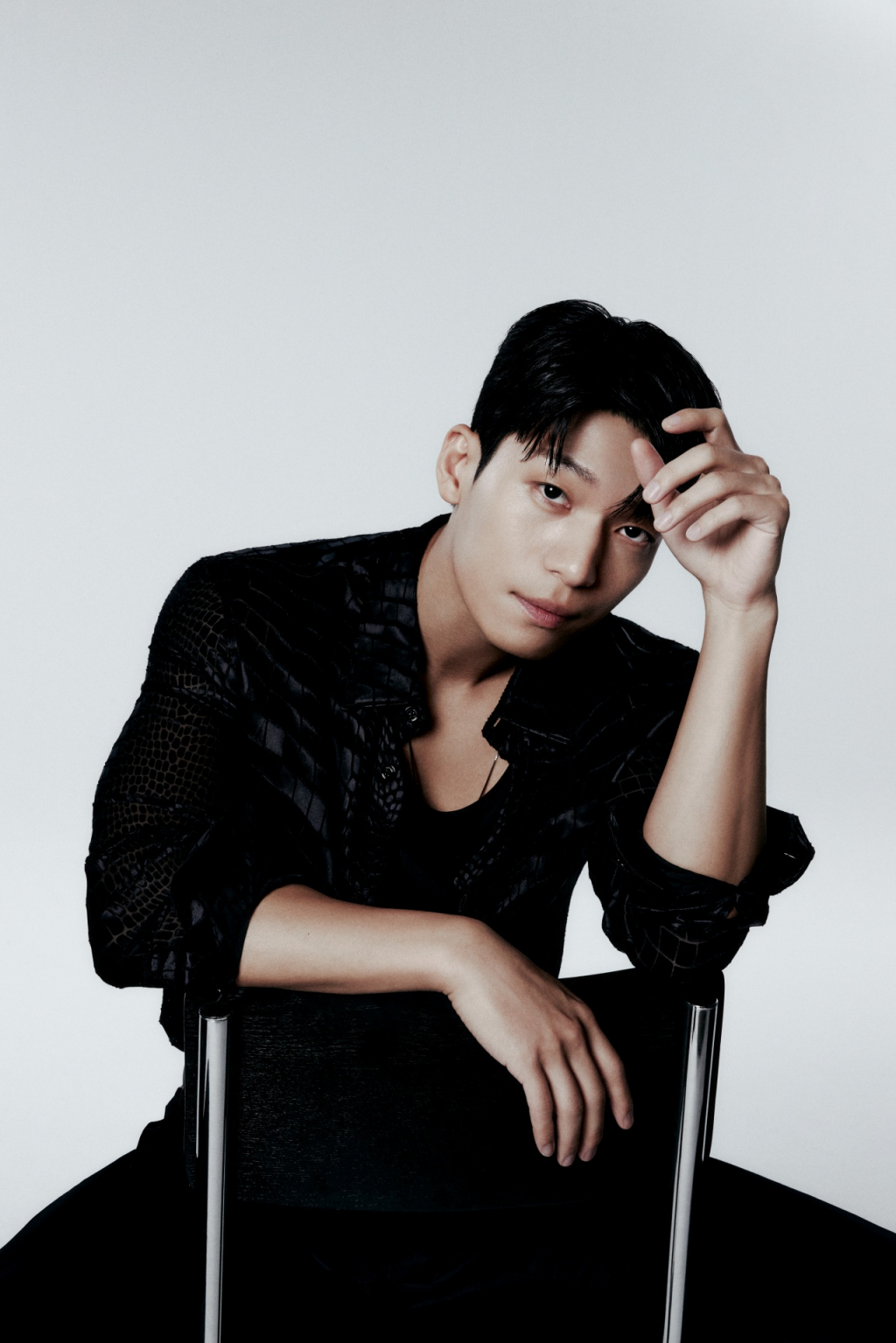 In a candid chat that left no stone unturned, Wi Ha Jun dished on shooting his first on-screen kiss with Lim Se Mi.
The actor recently sat down with TenAsia and spilled the tea on his experience in the Disney Plus original series The Worst of Evil. Premiered last month on the 27th, the crime action drama is set in the 90s and centers on undercover cop Jun Mo (Ji Chang Wook), who infiltrates the tri-nation drug cartel involving South Korea, China, and Japan. Wi Ha Jun takes on the role of Jung Ki Chul, the boss of the Gangnam alliance organization.
>> 'The Worst of Evil' Sets the World Ablaze as Grand Finale Nears
Little did we know, Wi had his first on-screen kiss with Lim Se Mi in his filmography. "It wasn't easy. I was really worried about how to pull it off. Luckily, being comfortable with her helped. That particular scene was emotionally taxing for him (Ki Chul). In that scene, he was emotionally overwhelmed, having heard something he's always wanted to hear from Yi Jung," Wi revealed.
He added, "Because the scene was so emotionally charged, I really felt it while acting with her. Fortunately, the result looked good. I just find it regrettable that my first on-screen kiss wasn't what you call beautiful," he said, eliciting laughs.
Switching gears, Wi is currently filming his next project, Graduation (literal title), with Jung Ryeo Won. "I'm in the middle of filming. Finally, I get to experience real love," he quipped, drawing another round of chuckles.
But Wi wasn't done surprising us. He even touched upon his first love. "I had a friend who I liked very much, so purely. It was like the movie The Shower, I was living in the countryside, and she visited the island. I fell for her at first sight. I wrote letters to her and liked her for about three years. I went to see her in high school and had a long-distance relationship for two years," he reminisced.
The actor then shared, "When she said she wanted to break up, I even went to her school to beg her. I had a necklace she gave me that I wore for a long time, until my mid-20s, for about 7 to 8 years. I was the most innocent then." Wi added, "I found it fascinating when I read the script. The necklace she gave me was also a cross. She's married now. After we've become adults, I've seen her with other friends. She's just one of my friends now."
Source (1)