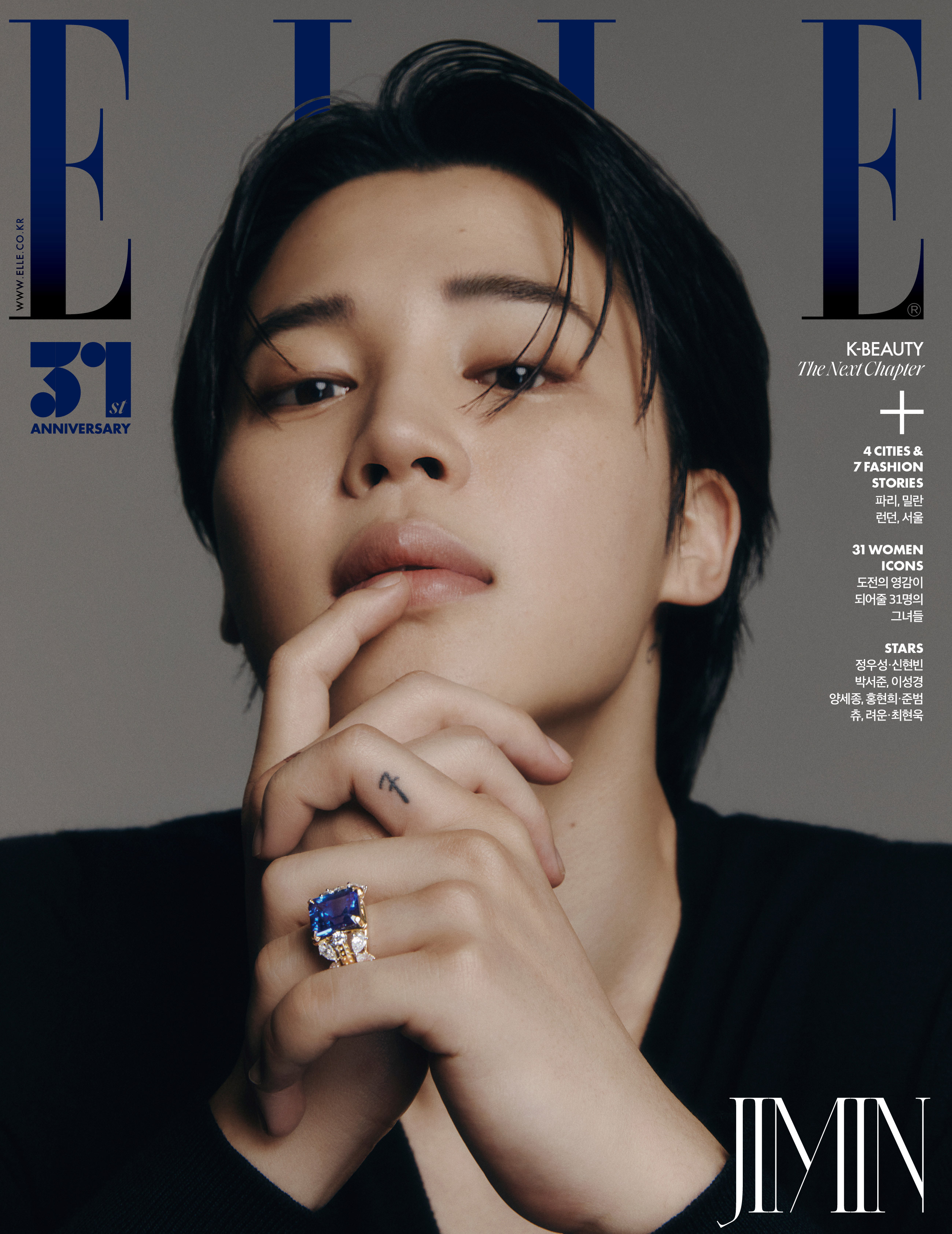 BTS's Jimin has officially made a fashion statement by taking over the cover of ELLE Korea's November issue. And this isn't just any cover; it's an extra-special one celebrating ELLE Korea's 31st anniversary, making the collaboration all the more meaningful. In front of the camera, Jimin effortlessly rocked pieces from Tiffany's high jewelry collection to their edgy Tiffany Rock line, exuding his unique boyish charm.Post-photoshoot, Jimin sat down for an interview about a year filled with solo projects and ambassador roles. When asked how he's been handling his busy schedule, Jimin confessed, "I realized how shy I am. It's also been an eye-opener in terms of how much more I need to grow. To approach things with confidence, preparation is key."
Prodded about what he's currently up to, Jimin revealed, "I'm consistently working on music as always. I also want to challenge myself by delving into a variety of genres," giving us a peek into his artistic aspirations.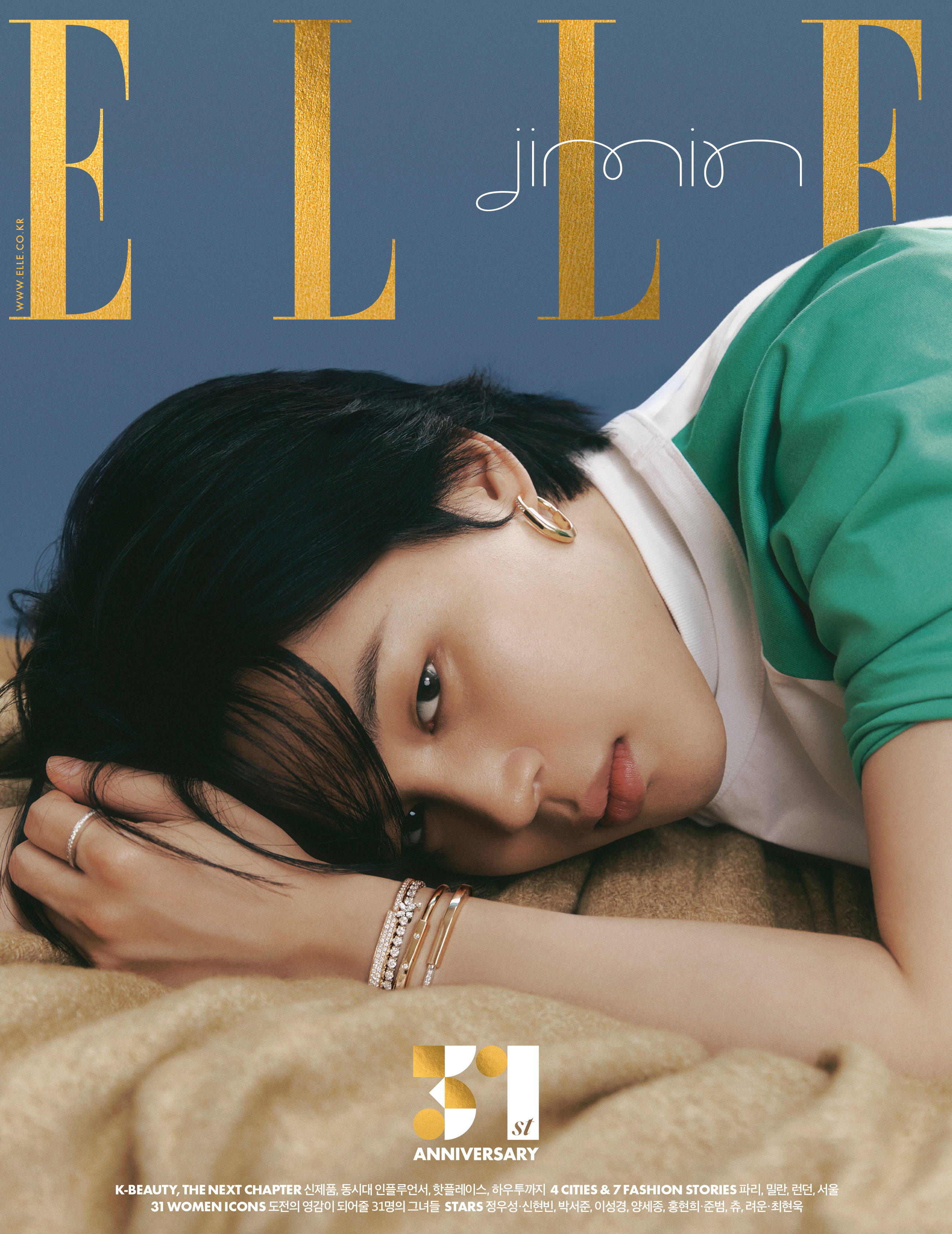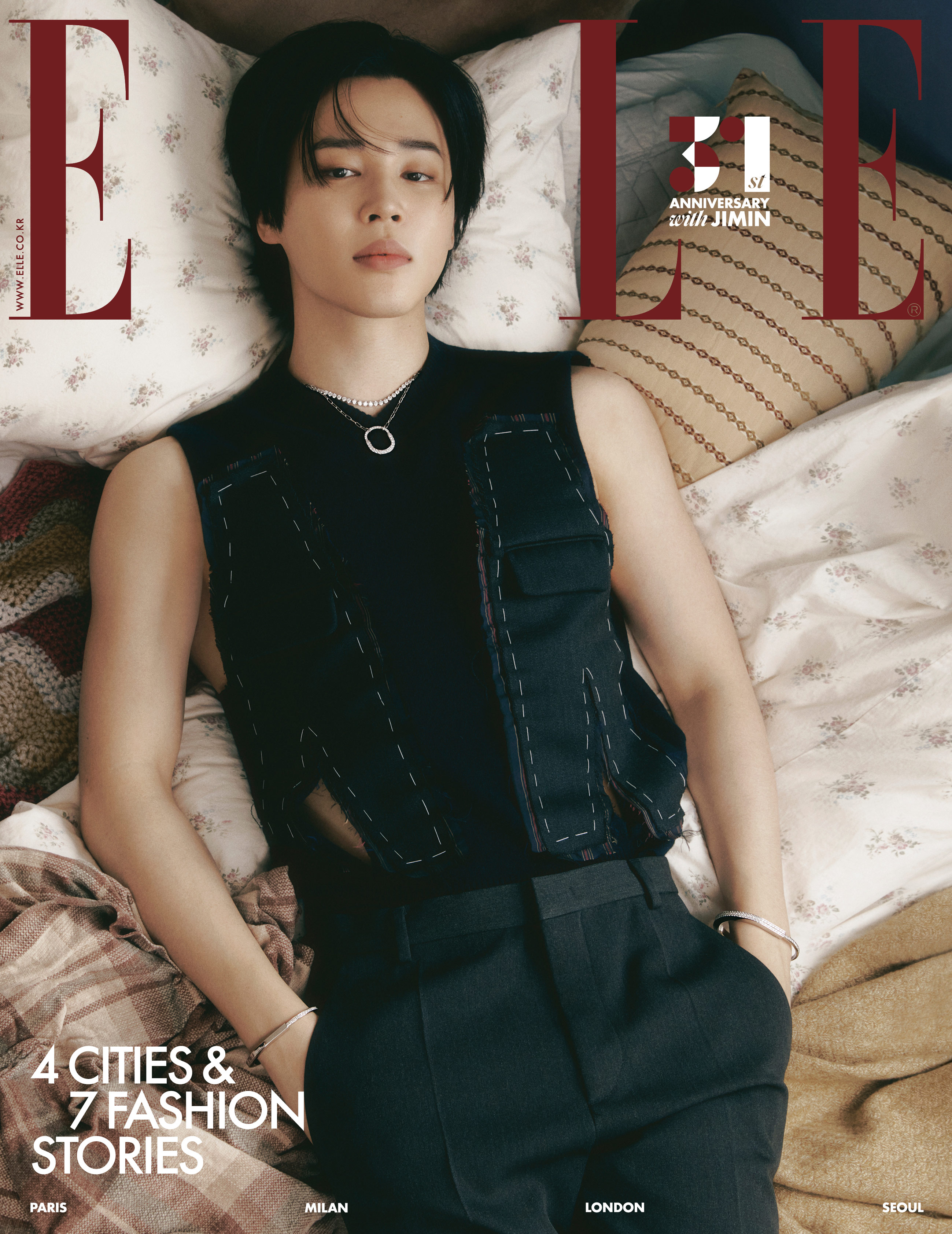 Known for his genuine interactions with fans, Jimin recently opened up during a live streaming about his first solo activities. "I want to prove that I can do well. Expect great things because I'm going to be a really good singer," he said, still very much committed to his own growth.
When the conversation turned to his upcoming birthday on October 13th, Jimin expressed, "I don't really feel the need to do something special just because it's my birthday. It's the fans who always make this day special for me. I'm always grateful."
Jimin's poised grace both in front of the lens and behind the mic shines through, and his November ELLE cover is further proof that this pop icon is far from done making his mark.
>> BTS' Jimin Delightfully Expresses Thankfulness to Ryan Gosling After Receiving Sweet Guitar Gift
Source (1)