Seungri is once again in hot flames. The former Big Bang member tried to enjoy a double-date in paradise but got snagged in the end.
Seungri had it all meticulously mapped out. His plan was a sequential escapade: <Fly A in to Bali -> Fly A out of Bali -> Fly B in to Bali -> Fly B out of Bali>. But the devil is in the details. He applied the exact same itinerary he had with A to his date with B—the same hotel, same restaurant, same beach, same cafe. You guessed it, B caught him red-handed. So, how did he trip up?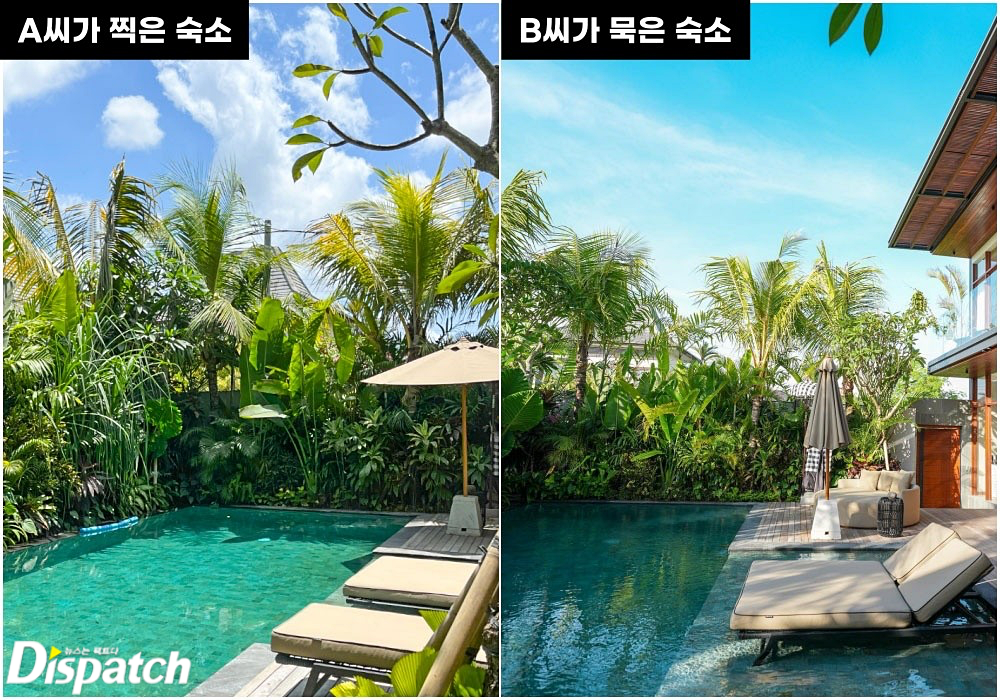 Well, A and B are Instagram friends. B told Dispatch, "I doubted my eyes when I saw A's (Instagram) Stories. The restaurant, the café pics were all on her Insta. It was the same place. The hotel, the restaurant, the beach, the café, exactly the same. I got chills realizing he went to the same places, just with different girls."
Seungri and A officially became a couple on September 1st. That day, Seungri even announced to his friends that it was "the first day of their relationship" and proposed a Bali vacation. The dates were set for September 21th to 25th, a 5-night 6-day trip. After much contemplation, A accepted, and Seungri booked the accommodation and flights.
Seungri and B, meanwhile, have known each other for years. They coincidentally ran into each other on September 7th, almost four years since their last encounter. B commented, "We met again after four years. There was a 'fling' back then, but then he had that whole scandal. He lost contact, and he even got a new girlfriend. I had pretty much moved on. But seeing him again, those old feelings resurfaced."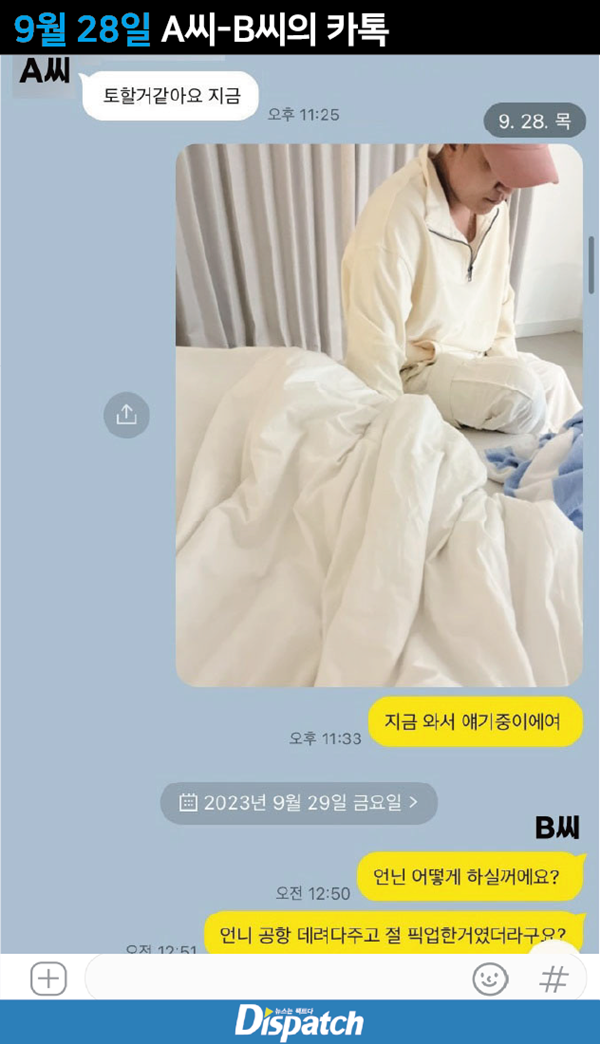 From then on, Seungri kept flirting with B. When he was out of Korea, he expressed his feelings over the phone. He suggested another Bali trip, scheduled for September 25th-28th, a 3-night 5-day stint. Seungri assured B he was "completely over his ex-girlfriend" and wanted to "have a serious relationship this time around." But all while wooing B, Seungri also took care of A. He texted A while talking to B, had lunch with A and dinner with B.
After bidding A farewell in Bali, Seungri immediately went to welcome B. His only mistake? A lack of variety. He didn't diversify his tour packages.
A told Dispatch, "I was stunned when B contacted me. Everything overlapped—hotel, café, restaurant, beach. The only thing different was the girl." She added, "He ordered the same menu at the same restaurant. He even recommended the sandwich I said was delicious (to B). Even the picture with the sunset—the composition was the same."
After B found out about Seungti's two-timing, she hopped on a plane back home right away on the 28th. But she gave another tip-off to Dispatch. "After I found everything out, I got on the first flight back home. Then on the 29th, he went to a club. He won't ever reflect on what he'd done, and I doubt he ever will," B said.
Back at home, A and B compared their Bali itineraries. The verdict? Same location, different girl. B confronted Seungri once again, to which he sincerely apologized, stating, "My apologies are genuine."
>> Seungri's Latest Sightings: Where is the Former BIGBANG Member Now?
Source (1)