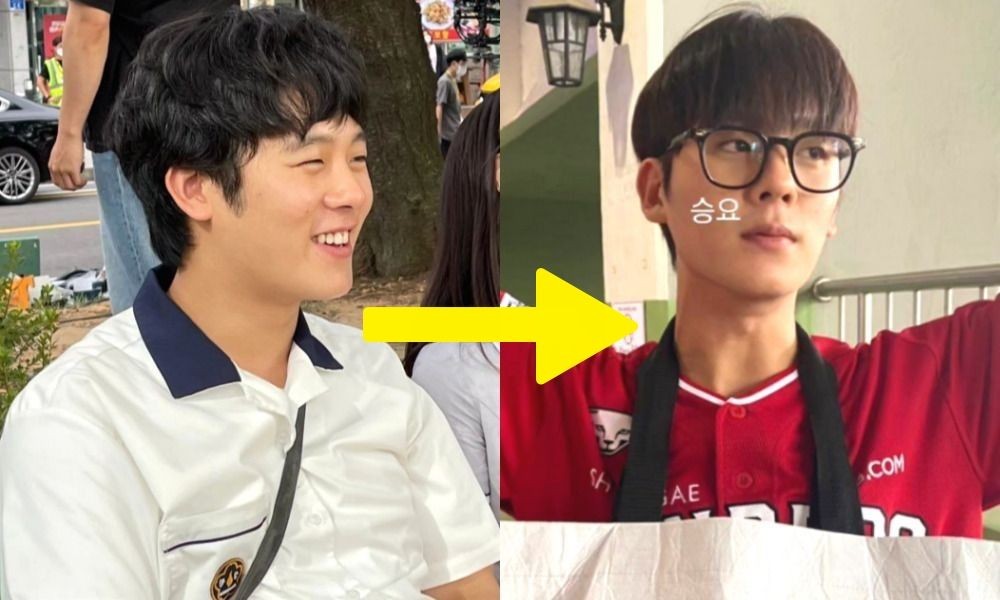 Lee Jung Ha, who appeared in the Disney Plus series Moving, recently shared a photo of himself, revealing his impressive transformation after losing 30 kilograms (66 pounds).
The actor is well-known for being an avid fan of the South Korean baseball team, SSG Landers. Recently, fans spotted him enthusiastically cheering for his favorite team at the baseball stadium, drawing attention to the significant weight loss he has achieved.
In the shared photo, he is in a red uniform, looking notably slimmer with glasses. Fans who came across the picture had various reactions, with some saying, "I could hardly recognize him," "Is that really Bong Seok?" and "He serves as great weight loss motivation."
Lee Jung Ha is currently starring in the webtoon-based drama Moving. It's worth noting that he gained 30 kilograms for his role in the show. While he received much love for his charming appearance with a fuller figure and cheerful smiles, his recent photo showcases a remarkable transformation that has left fans' hearts aflutter.
Meanwhile, Lee Jung Ha has been cast as the lead role in his next movie, Victory following Moving. Expectations are high regarding his upcoming transformation for this new project.
>> Lee Jung Ha Recounts How His Mother Reacted When He Passed 'Moving' Audition
Source (1)