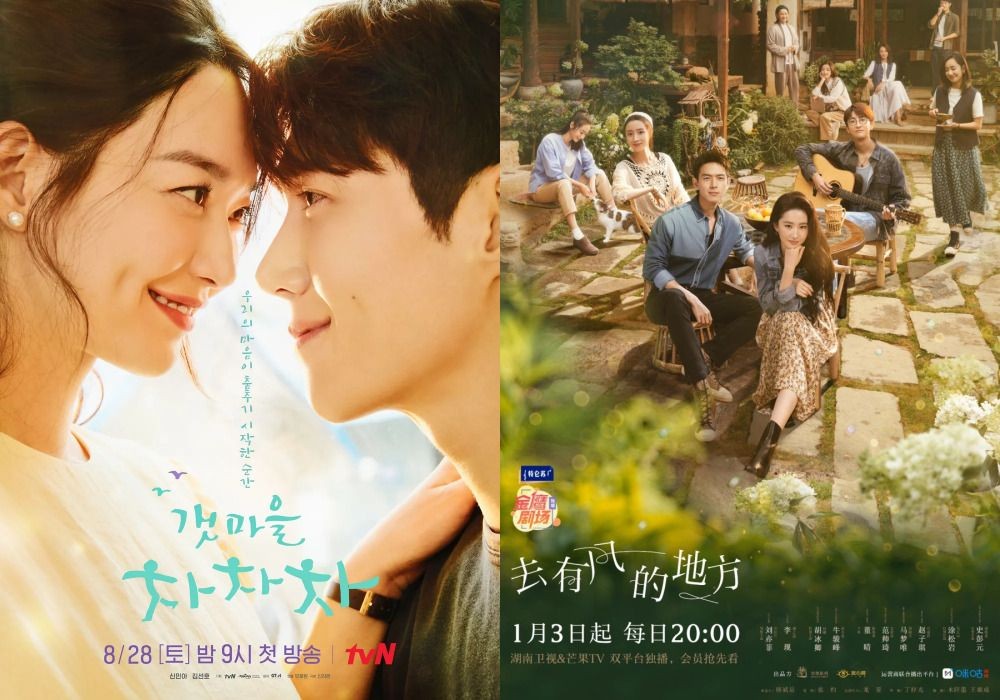 Meet Yourself, the Chinese drama that won Best Series at the 18th Seoul International Drama Awards, is facing allegations of plagiarizing South Korean drama Hometown Cha-Cha-Cha. In light of these recent accusations, netizens have begun criticizing the show's decision to honor it as the winner.
On September 6th, the SDA Organizing Committee announced the winners in three categories: International Competition, Korean Drama Competition, and International Invitation. Among the award recipients, three hit dramas—Reborn Rich, The Glory and Extraordinary Attorney Woo—received Best Program awards. However, the announcement of the Best Series winner has sparked heated discussions among viewers, with some questioning whether the Chinese drama Meet Yourself truly deserves the award in the International Competition.
Starring Liu Yifei and Li Xian, Meet Yourself follows the romantic journey of a successful woman who meets a man in the countryside where she settles. Despite sharing a similar trope withHometown Cha-Cha-Cha, the Chinese drama has been confirmed not to be a remake of the Korean show.
Additionally, its detailed setting is nearly identical to the Korean counterpart. Just as in the Korean show, the male character gives the female character slippers when she loses her shoes. He comes from a successful background in the city but now resides in the countryside for mysterious reasons. He is also the go-to person when there's trouble in town and always shows up to help her when she's in trouble. Even the opening logo, filming set, and filming locations of these rural settings bear a striking resemblance in both dramas.
Netizens who came across the news criticized, saying, 'How could such a drama receive an award? This is absolute nonsense,' 'Did they give the award without checking its background? Get it right!' and 'Everyone already knew that Meet Yourself plagiarized Hometown Cha-Cha-Cha."
Just today, the 18th Seoul International Drama Awards Organizing Committee addressed the controversy surrounding the similarity between the two dramas.
"Although there is controversy about their similarity, there is no legal dispute taking place between the two," they stated. "In the event of a legal dispute, we will  follow internal procedures but the award will remain with the winner as there is no legal issue involved in two works right now."
They added, "We plan to proceed with the awards ceremony as planned unless legal issues arise, " and emphasized, "If it does become a legal problem, we will make a decision through internal discussions."
>> Winners of the 18th Seoul Drama Awards Announced: 'Reborn Rich', 'The Glory' and More