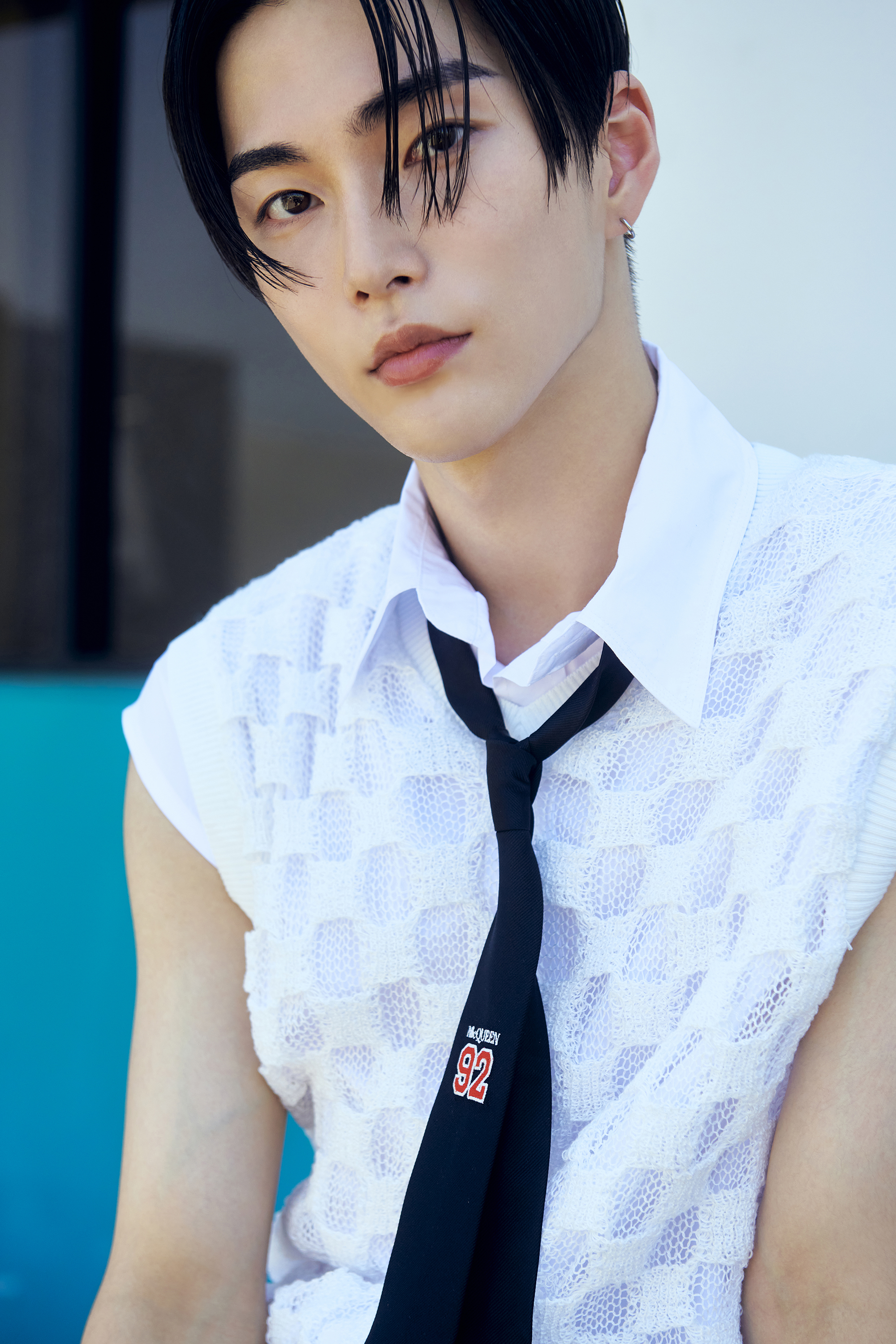 SM Entertainment's highly anticipated boy group, RIIZE, made its official debut announcement at the close of July.
The seven-member group, notably including former NCT members Shotaro and Sungchan, has been gradually been introduced to fans through their pre-release tracks and engaging content posted on their official social media platforms.
The brand-new boy band is making waves and getting a lot of people talking. They've already built up a strong group of dedicated fans, and these fans quickly came to the defense of Seunghan after photos surfaced from an unknown source that supposedly showed him in a kissing selfie with an unknown woman. Here's the translation of the tweet: "You went to a motel before debut! Rumors say his girlfriend is underage."
As the posts didn't provide much context, the validity and authenticity of the photos couldn't be confirmed. But in just a few hours, the tweet with these photos got a whopping seven million views and 22,700 quote retweets. Most of these reactions showed support and cheered on Seunghan, who's getting ready for his big debut on September 4th.
While some fans raised doubts about the authenticity of the images, others acknowledged that idols had lives before their debuts and that they deserve respect as human beings.
Despite the leaked pictures, fans from around the world continued to shower Seunghan with support, regardless of the authenticity of the photos. Some saw the big response to the tweet as a good sign that the group is getting more famous worldwide, even before they officially start.
However, despite the growing discussion surrounding the alleged photos of Seunghan, SM Entertainment has not released an official response just yet.