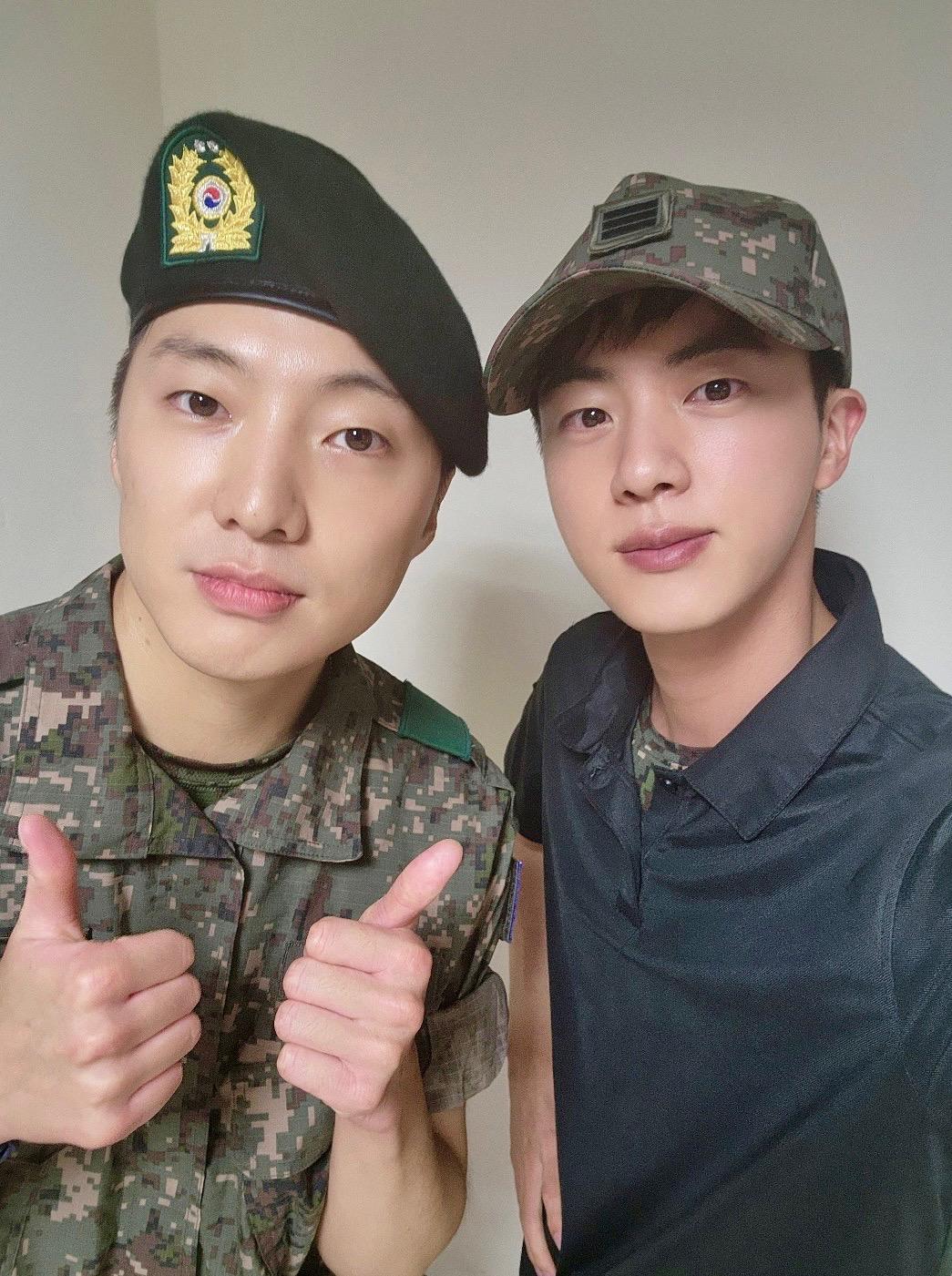 BTS's Jin and WINNER's Kang Seung Yoon have been revealed to have met during their military training, with Jin serving as a recruit trainer and Kang Seung Yoon as a trainee.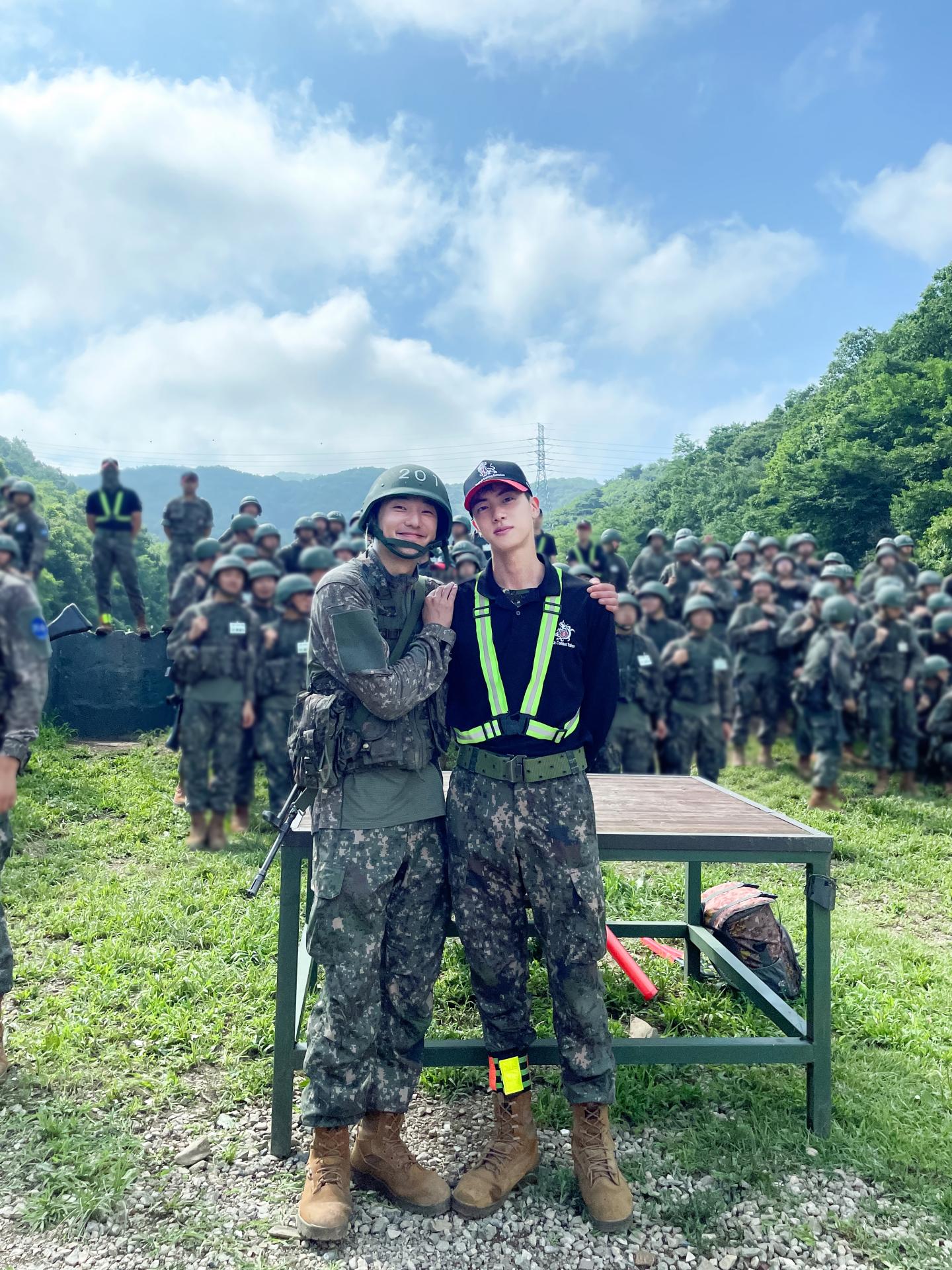 On the 26th, Jin shared heartwarming snapshots on the fan platform Weverse with the message, "Congratulations on your completion, Seungyoon. The past 6 weeks were a blast. (He's the talented vocal of the group WINNER)." The photos captured the military-clad duo playfully posing for selfies, with Kang Seungyoon flashing a bright smile while casually draping his arm around Jin's shoulder.
In a candid message to Kang Seung Yoon, Jin affectionately expressed, "You've put in the hard work during your military stint, and I wish you all the best at your base. I wanted to take a photo together to celebrate, hoping both you and the Inner Circle (WINNER's fandom) would like it." He added a touch of humor, saying, "Our platoon leader and training instructor were great folks, and we had a fantastic time for the past 6 weeks. No special treatment for us, though!" which brought laughter all around.
As for their backgrounds, Jin enlisted as an active-duty soldier in December 2022, currently serving as an instructor in the recruit training center. Meanwhile, Kang Seung Yoon joined the military on June 20th and is presently receiving training at the military training center.
Source (1)