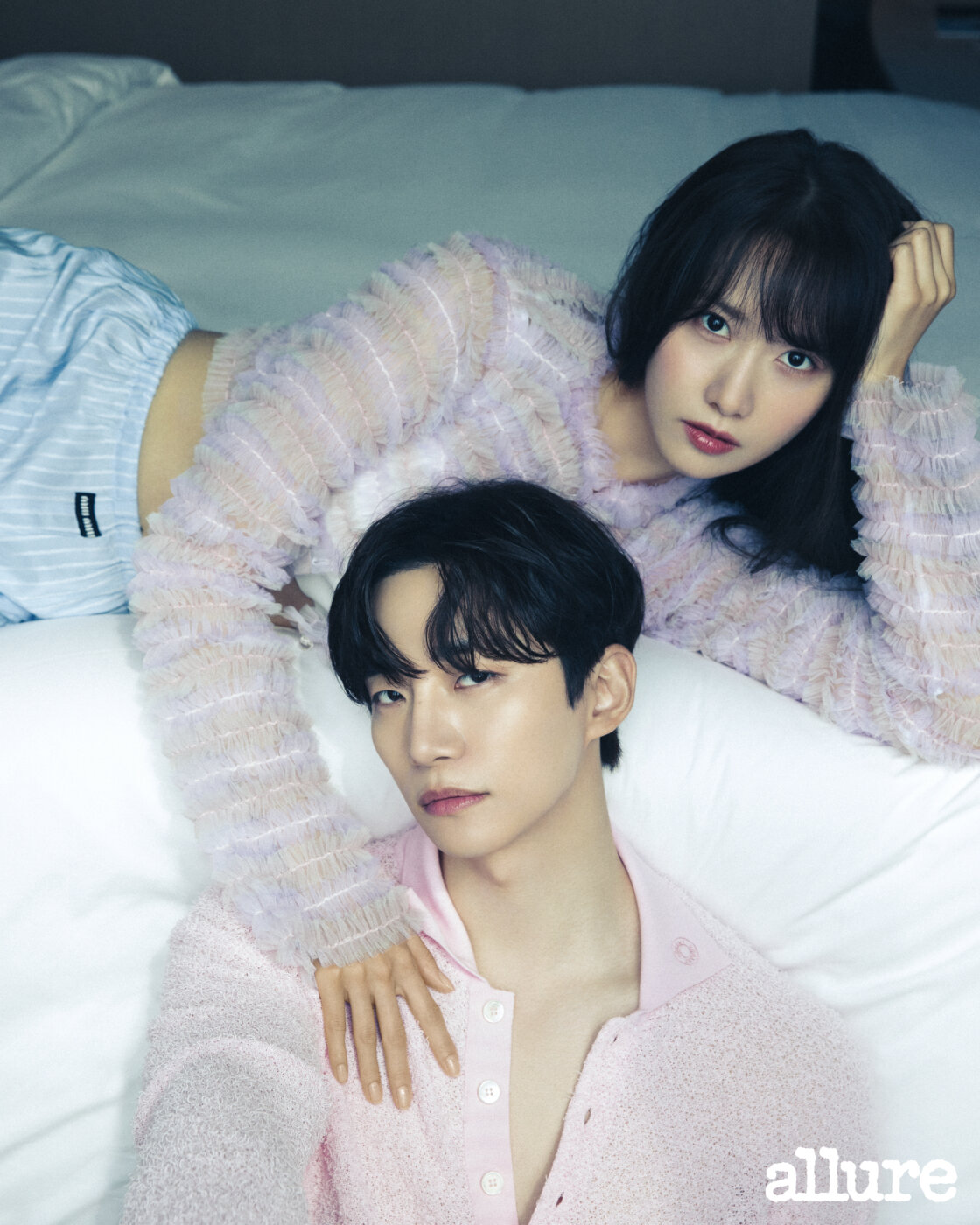 >> Go Behind the Scenes of 'King the Land' With Junho and YoonA
In a romance straight out of a K-drama, Junho and YoonA are reportedly a couple in real life.
A source recently hinted to PROOF that "Junho and YoonA's relationship had evolved into a romantic one even before the shooting for JTBC's King the Land began. That's why they chose this project together."
The duo garnered applause in 2021 when they co-hosted MBC Gayo Daejejeon for two consecutive years and showcased a stunning couple's dance.
Fans have been dying to see the two together in a romance drama. And their anticipation went through the roof when King the Land confirmed their casting.
Born in the same year, 1990, Junho and YoonA both made their debut around the same time — Junho as a member of 2PM and YoonA as a member of Girls' Generation. They have both transitioned successfully from their vibrant idol activities to becoming actors and are currently enjoying their popularity surge. The shared experiences brought them closer naturally, leading to their serious relationship, according to insiders.
Their "couple chemistry" is fueling the success of King the Land. Despite initial concerns about a clichéd story, the show has overcome these hurdles, breaking through a 10% viewership rating in the latest survey conducted three days ago.
Source (1)