T.O.P has been making headlines with his bold and explicit statements about his departure from the iconic K-pop group Big Bang.
On the 31st, T.O.P used his Instagram story to share a captured news article headlined "T.O.P announces solo comeback after leaving BIGBANG, 'In the process of making an album.'" Alongside the snapshot, T.O.P uploaded English text reading, "Singer T.O.P announces a solo comeback after leaving BIGBANG."
In response to a fan question, "Did you leave BIGBANG?" T.O.P replied, "I've already withdrawn." He further stressed, "I've already told you guys that I'm leaving, and I'm now facing a new chapter in my life since last year."
In a pointed move, T.O.P uploaded another news article featuring "BIGBANG's T.O.P" in the title and crossed out "BIGBANG" with an "X." He continued his series of posts by sharing news articles with headlines mentioning his departure, making his exit from the group explicitly clear.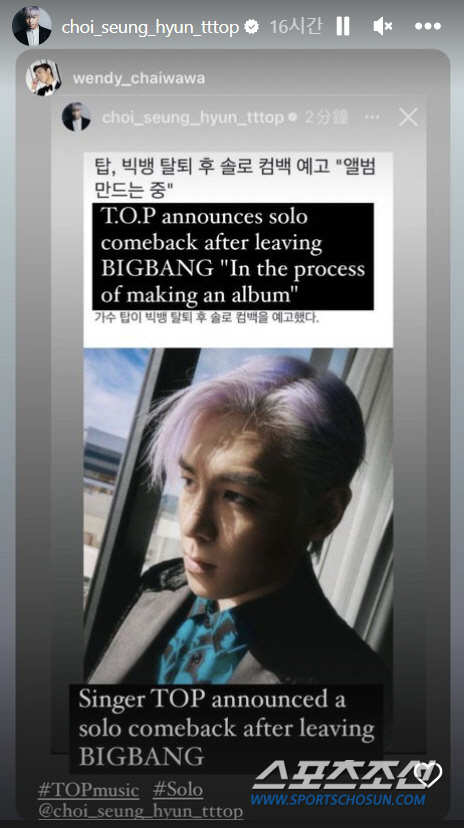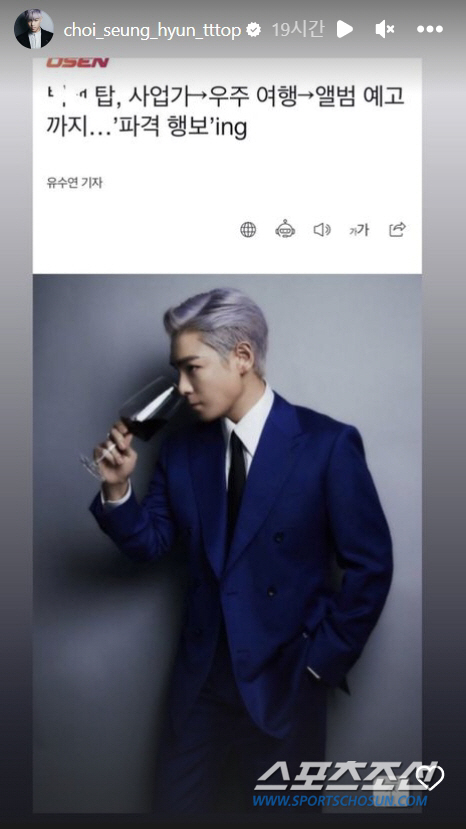 While fans respect T.O.P's decision, there's an undeniable air of disappointment among them. Comments such as "You will come back, right?" reveal their longing for a reunited BIGBANG.
Previously in an interview with a Hong Kong magazine, T.O.P disclosed his plans for a solo album, stating, "Our musical tastes and activities have diverged a lot over the past five years, and my music now is quite different from BIGBANG's."
Last year, T.O.P took part in BIGBANG's digital single Still Life in April. After terminating his exclusive contract with YG Entertainment, he has embarked on various projects as an artist and businessman. He even made headlines in December when he announced his participation in SpaceX's lunar tourism project "Dear Moon," founded by Elon Musk.
Source (1)