The K-pop scene is brimming with excitement as BOYNEXTDOOR, a rookie group produced by Zico and the latest addition to the HYBE artist lineup, is starting its first chapter.
During the media showcase for their debut single WHO!, which took place at 2 PM on the 30th KST, BOYNEXTDOOR presented their entire triple-title track album.
Comprising of six Korean members – Sungho, Riwoo, Jaehyun, Taesan, Leehan, and Woonhak, BOYNEXTDOOR aims to connect with their listeners through honest music depicting everyday stories with a down-to-earth and comforting manner, as the name signifies. Leehan emphasized, "The name 'BOYNEXTDOOR' expresses us so well. Our appeal lies in our natural, comfortable, friend-like charm."
Zico wore multiple hats for BOYNEXTDOOR as the general director and main producer. Taesan shared, "Zico constantly emphasized our individuality. He guided us on how each member's unique character could blend into the group." He expressed gratitude, adding, "He genuinely cares for us and has helped us tirelessly. We're thankful for that." Woonhak chimed in, "Working and recording together, we've learned a lot observing Zico's approach to music. His attitude served as a great motivation for us to strive harder."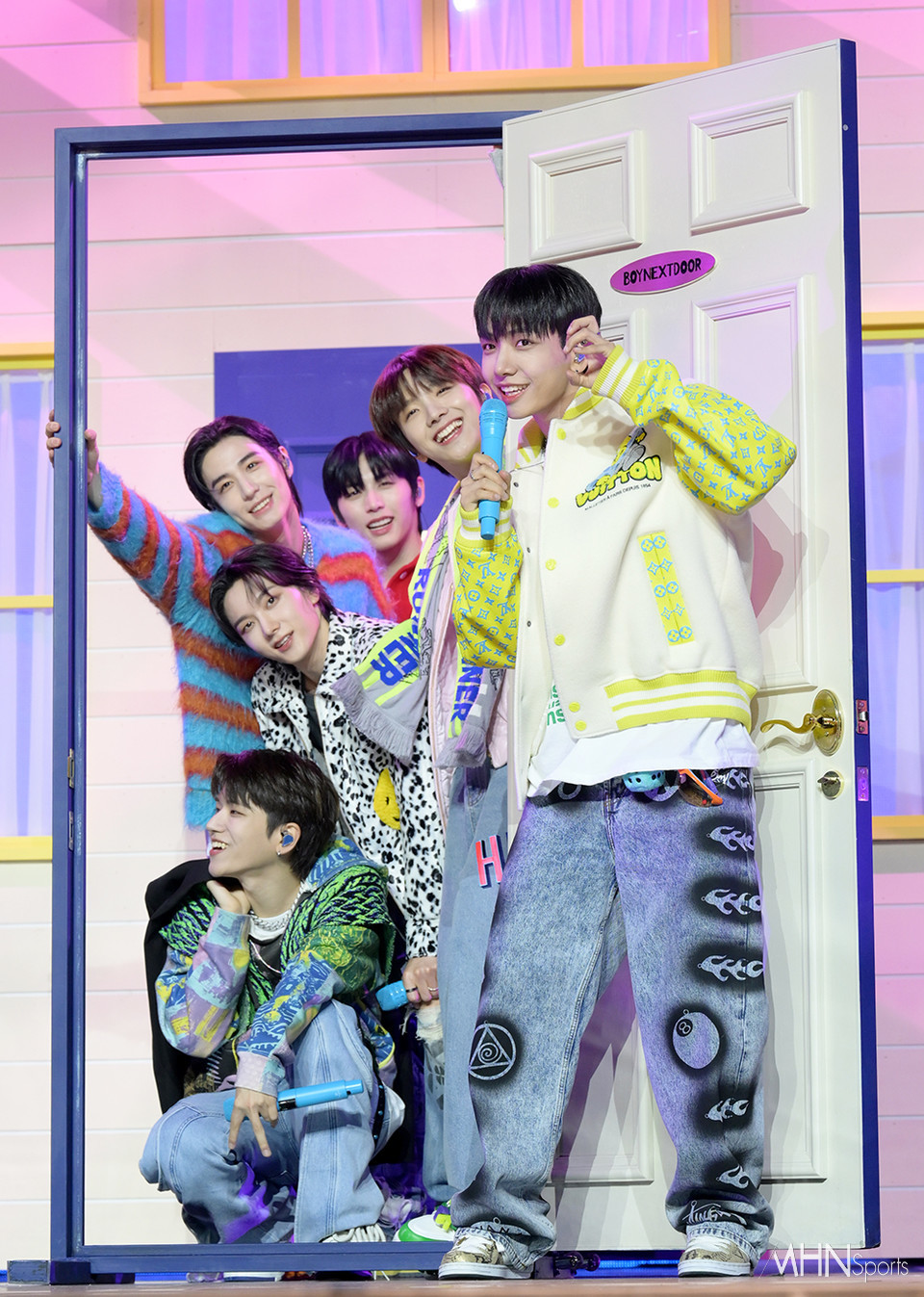 The members left their artistic mark on their debut album, participating in songwriting and establishing the group's musical identity. Jaehyun, Taesan, and Woonhak contributed to the songmaking and lyrics of "But I Like You" and also penned lyrics of "Serenade." Woonhak commented, "While creating music, I've always hoped that listeners would resonate with it. That thought was a big part of the album-making process."
Despite the pressure of being the youngest act under HYBE, BOYNEXTDOOR holds a heart full of gratitude. Leehan said, "We appreciate the immense attention. We look forward to hearing things like 'HYBE's youngest' or 'KOZ is different.'"
While members named goals such as winning best new artist awards, topping annual charts, and hitting number one on trending videos, Leehan shared his humble wish, "I hope fans would set our photos as their phone wallpapers. I believe that way, we can feel their love more directly."
BOYNEXTDOOR's debut album will be released at 6 PM KST today.
Source (1)