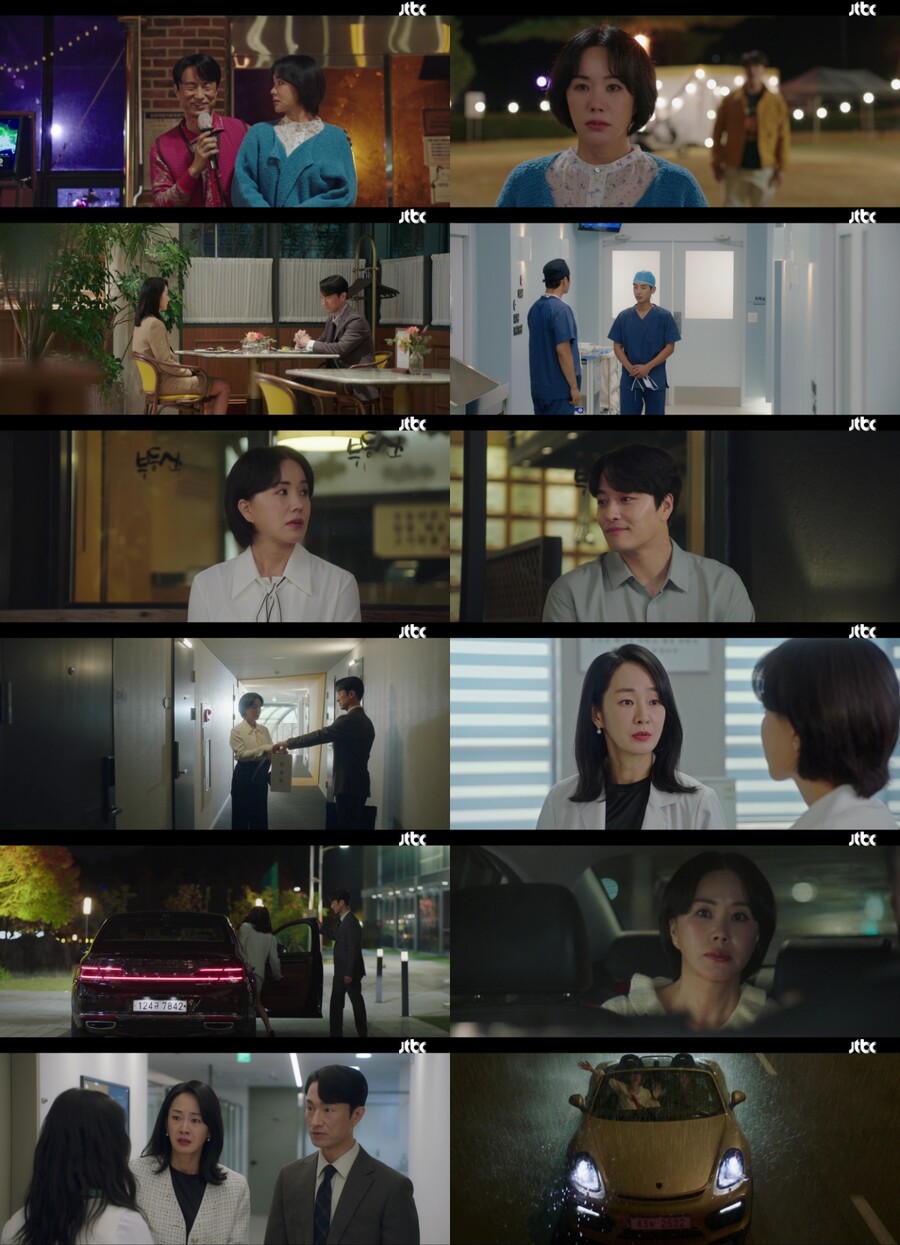 Doctor Cha has emerged as the fourth most-watched drama on JTBC, surpassing the viewership ratings of Itaewon Class, which achieved a 16.5 percent viewership in 2020.
Moreover, the drama's 10th episode attained an average nationwide rating of 18 percent, marking a significant increase of 2.4 percentage points from the previous episode's rating of 15.6 percent.
In the latest episode of Doctor Cha, intense emotions grip Cha Jung Sook (played by Uhm Jung Hwa) as she makes a shocking discovery about her husband's secret life and his other daughter, Seo Yi Rang (played by Lee Seo Yeon). The weight of the revelation sinks in, and tears of fury stream down her face. Now, all attention turns to the choices In Ho will make and the reactions of Choi Seung Hee and Roy Kim (Min Woo Hyuk) as they navigate the complexities of their relationships.
Expressing her disappointment with In Ho's inability to make a clear choice between her and Cha Jung Sook, Choi Seung Hee asks him to take a break from their relationship. In the meantime, Roy Kim bravely confesses his genuine feelings for Cha Jung Sook, leaving viewers curious about how the story will unfold in the remaining episodes.
Viewers have showered Doctor Cha with praise, highlighting its engaging plot and relatable characters.
Here are some comments shared by the viewers: "I'm absolutely hooked," "What sets Doctor Cha apart is that it turns the once-imagined scenes in other dramas into reality," "Doctor Cha is incredibly entertaining. It's the most enjoyable drama I've been watching lately, keeping me eagerly waiting for each new episode," "Cha Jung Sook becomes more radiant when facing adversity," and "Doctor Cha is so entertaining and, honestly, so realistic… It must be truly heartbreaking for Cha Jung Sook to endure her spouse's infidelity while remaining silent in front of her children."
>> Fans of 'Doctor Cha' Go Wild as Choi Seung Hee's Instagram Account Found to Be Real