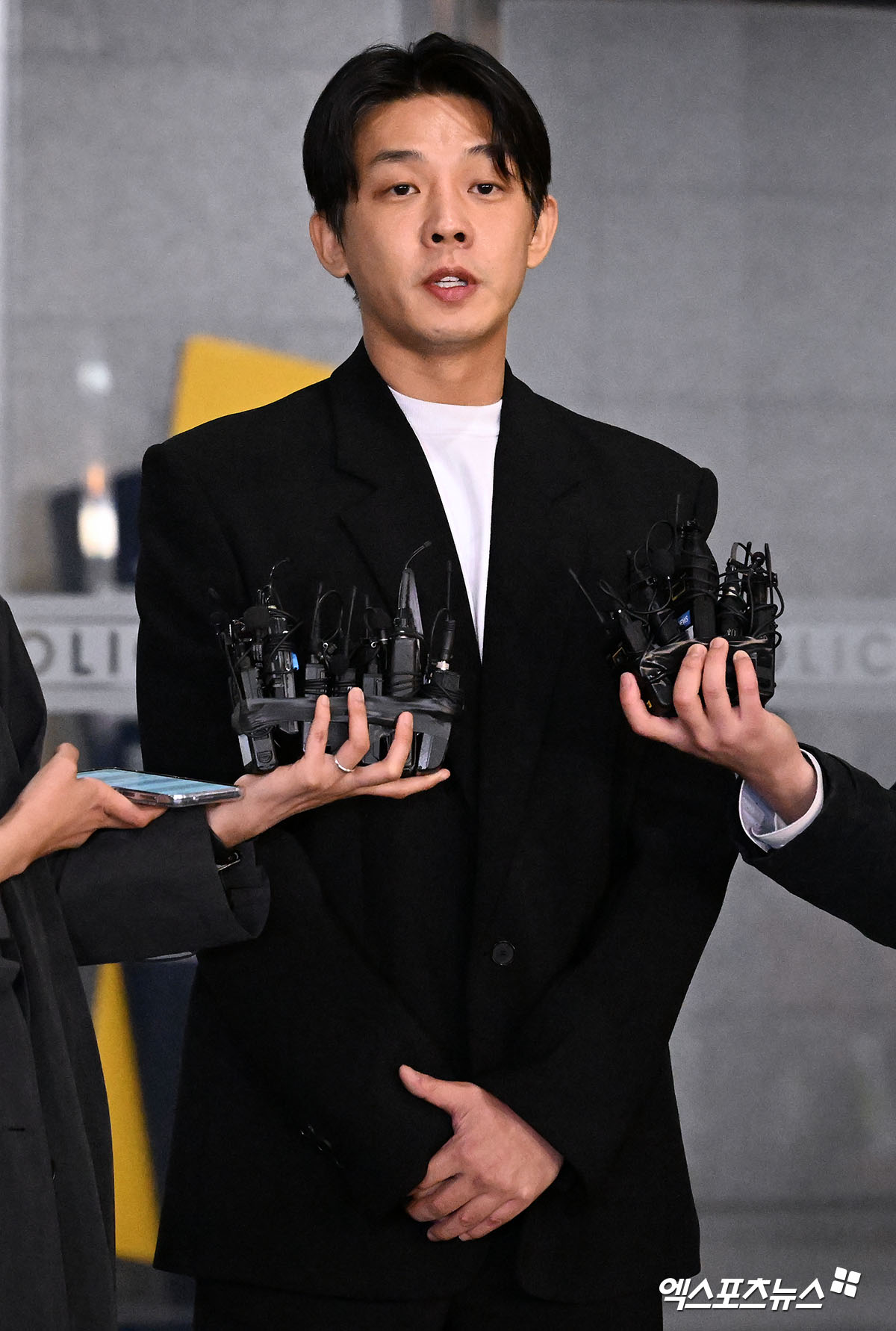 The police have commented on the reason for the delay in the investigation of actor Yoo Ah In, who is facing allegations of habitual drug use.
On the 1st, Commissioner Yoon Hee Keun of the National Police Agency opened up about Yoo Ah In's drug investigation during a press conference.
Regarding the slow progress in Yoo Ah In's case, Yoon mentioned that multiple types of drugs are involved, causing the delay in the investigation. He explained, "Unlike the Don Spike case, where he simply bought drugs with money, MFDS (Ministry of Food and Drug Safety) was tipped off on Yoo Ah In's drug use, and his case is entangled in various issues including medicines."
Yoon went on, "There are multiple places, such as hospitals, that need to be investigated for evidence. There are also many objects and subjects to be analyzed." He then revealed that once the investigation is completed, they plan to conduct further investigations on Yoo Ah In and other related individuals.
In February, Yoo Ah In underwent a urine test and hair test for allegations of habitual propofol use. During this process, not only propofol but also marijuana, ketamine, and cocaine were detected, leading to a police investigation.
After completing searches of his residence and interviews with acquaintances, the police summoned the actor to Mapo Police Station on March 27th and questioned him for about 12 hours.
On April 11th, reports about the fifth drug in Yoo Ah In's system hit the wire. At the time, an official told Xportsnews, "We recently found allegations of zolpidem use by the actor during the investigation. We plan to summon him soon and conduct additional investigations."
However, no significant progress was observed in Yoo Ah In's case since, raising public suspicion. With the police's response now public, interest in the outcome of Yoo Ah In's investigation is growing even more.
>> Legal Battle Looms as Yoo Ah In's Agency Responds to Unconfirmed Media Reports 
Source (1)