Fans are expressing concern over VIVIZ member SinB's somber expression during a recent performance in the States. On the 24th, a video of VIVIZ's performance at the "We Bridge Music Festival & Expo 2023" held in Las Vegas was posted on YouTube.
In the video, the members performed their upbeat song "Pull Up." While SinB is usually known for her bright and energetic stage presence, she appeared to have a dark expression from the beginning of the performance and was seen looking down at the floor, avoiding the audience and cameras.
After the song ended, SinB quickly left the stage, leaving the other two members, Umji and Eunha, to greet the audience without her.
Shinbi and Moon Bin, who have been close friends with the late ASTRO member Moon Bin for 18 years, have been receiving love from fans for their genuine chemistry even after their debut. Just two months ago, the trio showcased their delightful bestie chemistry by doing the "Pull Up" dance challenge together.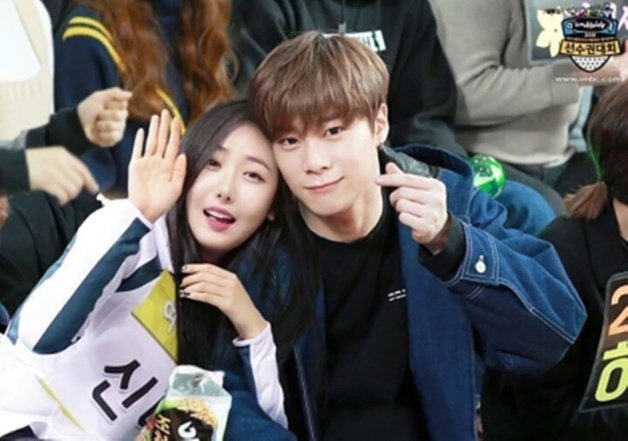 SinB and Umji canceled their scheduled interviews and red carpet appearances for the day due to their poor health conditions. They also sit out the high-touch event scheduled for the following day for the same reason.
The members, who returned home on the 24th, have since canceled their upcoming schedules. On the 25th, the act's agency BPM Entertainment, announced, "Due to the members' health conditions, we have decided to cancel their appearance on SBS's Cultwo Show Power Concert scheduled for the 29th."
>> K-Pop World Mourns as Moon Bin Is Laid to Rest: SinB, Chan Hee and Moon Ga Young Pay Respects