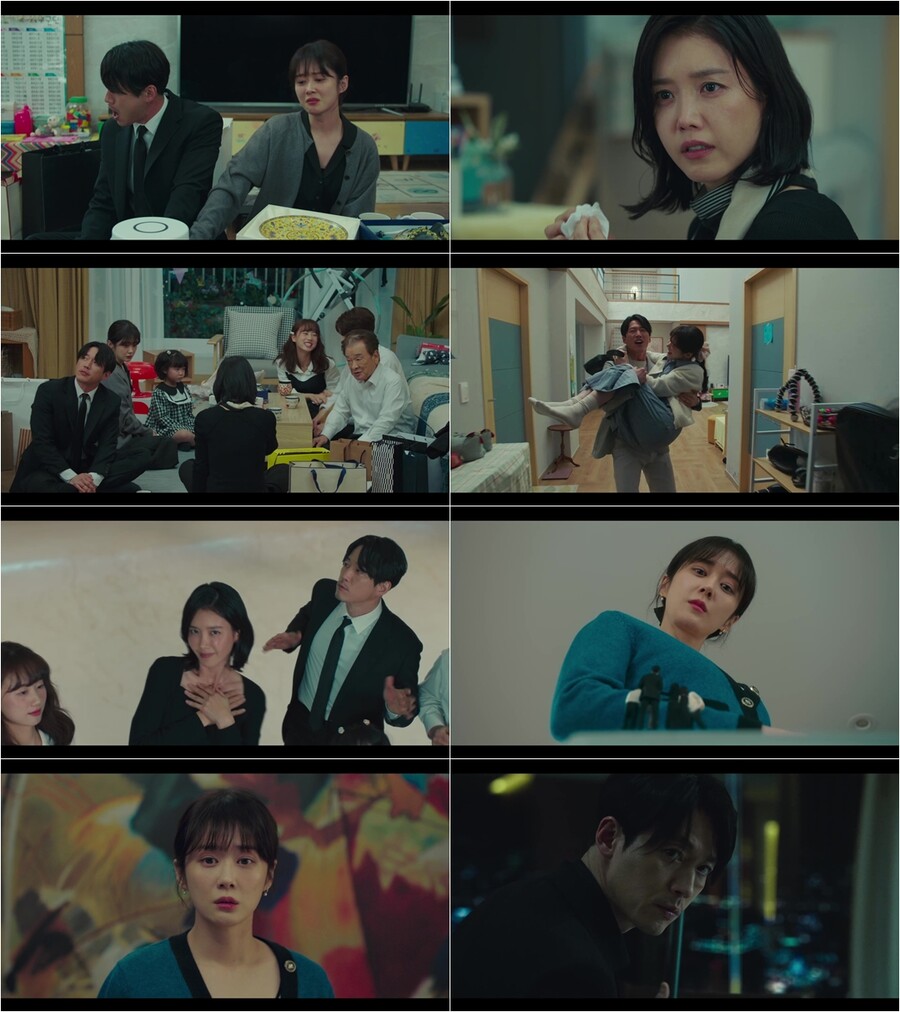 In the second episode of tvN's new Monday-Tuesday drama Family, Kang Yoo Ra (played by Jang Nara) and Oh Cheon Ryun (Chae Jung An) has an intense tug of war over Kwon Do Hoon (Jang Hyuk).
Manager Oh, who always calls away Yoo Ra's husband whenever there's a family event, turns out to be a woman. When Yoo Ra finds out about this, she becomes suspicious of Cheon Ryun, who is trying to get close to her family by giving them gifts.
Cheon Ryun keeps showering Kwon's family with gifts and favors. She offers Do Hoon's father (played by Lee Soon Jae) flight tickets and luxury travel packages, Do Hoon's younger brother (Kim Kang Min) a chance to interview at a company, and Do Hoon's brother's wife (Yoon Sang Jeong) a reservation at a high-end postpartum care center.
Yoo Ra becomes excited after receiving the first group order at her restaurant but later finds out that it was placed by Cheon Ryun's acquaintances. Her excitement is short-lived as she soon becomes furious upon learning that Cheon Ryun attended her daughter's (Shin Soo Ah) kindergarten event on her behalf, as Yoo Ra was busy taking the group orders.
Toward the end of the episode, Yoo Ra runs into Cheon Ryun on her way to the hotel where Do Hoon is staying. Yoo Ra is seen visibly shocked, while Cheon Ryun walks into the elevator with a relaxed smile.
Meanwhile, Do Hoon carries out a sniper operation as a black agent. The episode ends with him turning around at the sound of Yoo Ra and Cheon Ryun walking towards his room, leaving viewers wondering whether the three will eventually meet and whether Yoo Ra will discover her husband's true identity.
>> Jang Hyuk Talks About His On-Screen Chemistry With Jang Nara and Choosing to Star in 'Family'
Source (1)