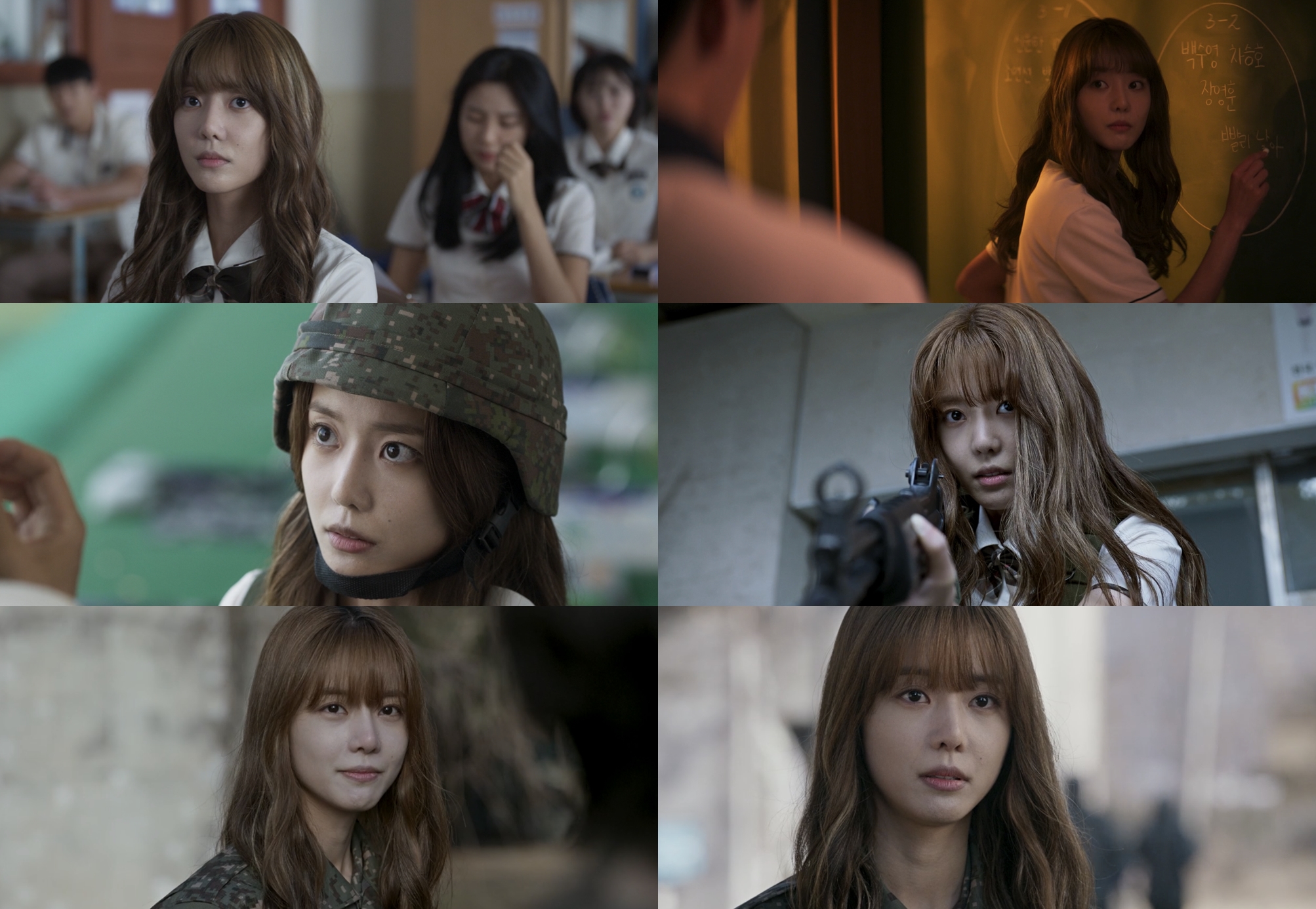 Choi Moon Hee is making waves with her outstanding portrayal of Lee Na Ra in TVING original drama Duty After School.
The series follows a group of high school seniors who engage in a real battle against extraterrestrial creatures that have invaded the sky instead of waging a war of entrance exams. Duty After School has captured the attention of viewers, becoming the most-watched TVING original drama by paid subscribers upon its release.
Choi Moon Hee's performance in the role of Lee Na Ra has been particularly noteworthy. She adds her own touch of uniqueness to the character, showcasing the epitome of a girl crush with a twist of charm.
As the plot thickens, Choi Moon Hee's acting skills intensify. She adeptly handles firearms as a sharpshooter, raising the drama's tension while also embodying an unwavering strength and charisma. Moreover, her caring nature towards her friends adds a touch of warmth to the show's otherwise tense atmosphere.
The second part of Duty After School is set to be unveiled in mid-April.
Source (1)