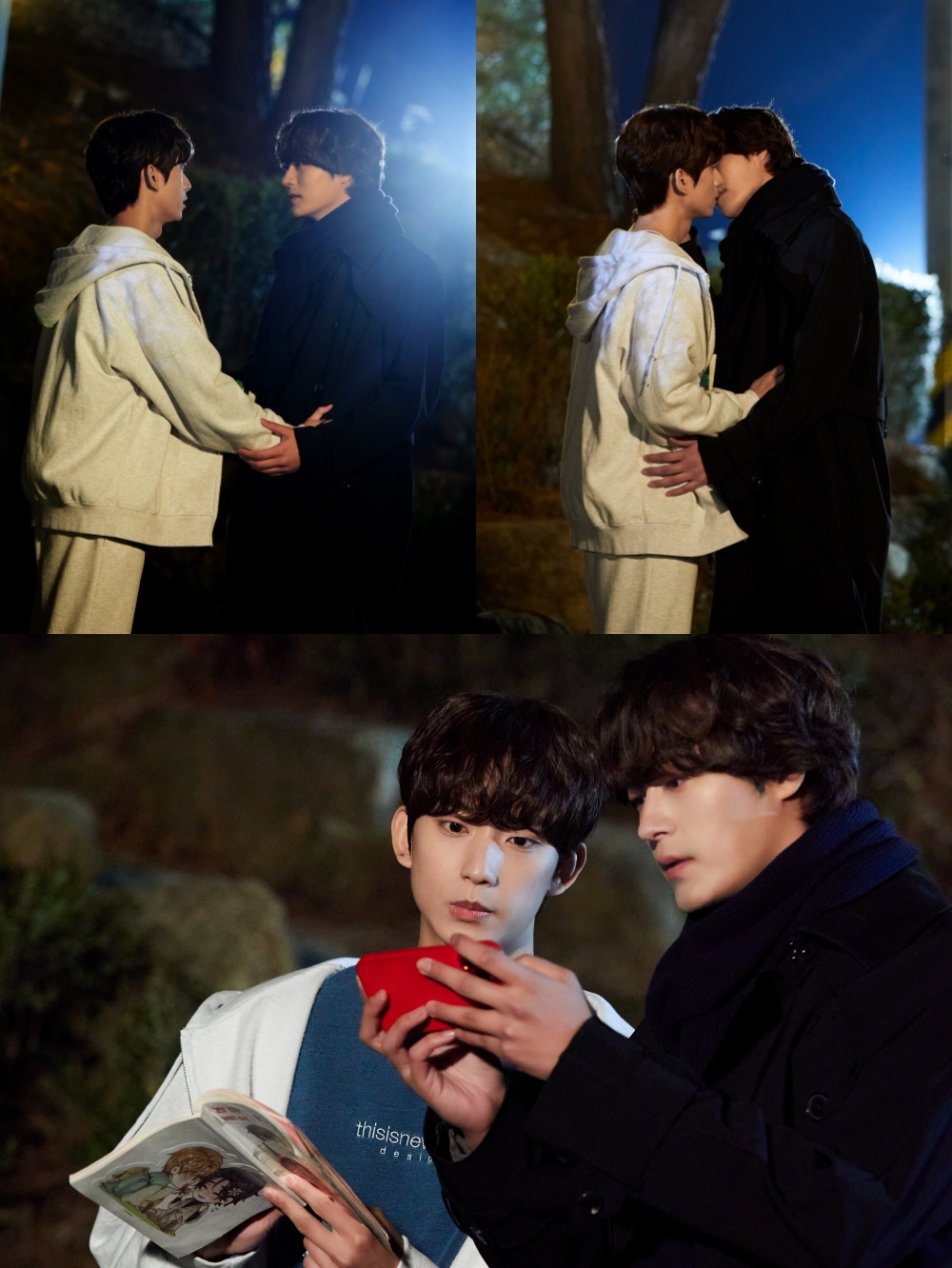 TVING has just shared some behind-the-scenes pictures of the kiss scene between Cha Seo Won and Gongchan in Unintentional Love Story. In the sixth episode, which aired on March 31st, Yoon Tae Joon (played by Cha Seo Won) and Ji Won Young (Gongchan) shared their first sweet kiss, drawing lots of attention from the viewers.
The new photos show Tae Joon and Won Young exchanging affectionate glances. The intense tension between them is palpable as they inch closer to each other's lips, causing viewers to hold their breath. They share a moment of honesty about their feelings, with the dusky evening air seemingly frozen around them.
The sweet chemistry between the two actors impresses viewers, and they reportedly rehearsed extensively to execute the scene perfectly. This pivotal moment marks a major turning point in the two characters' relationship.
As Tae Joon and Won Young become increasingly drawn to each other, they ultimately confess their love. Viewers are left wondering what will become of them as they decide not to conceal their feelings any longer.
>> Gongchan Opens Up About His Scenes with Cha Seo Won in 'Unintentional Love Story'
Source (1)