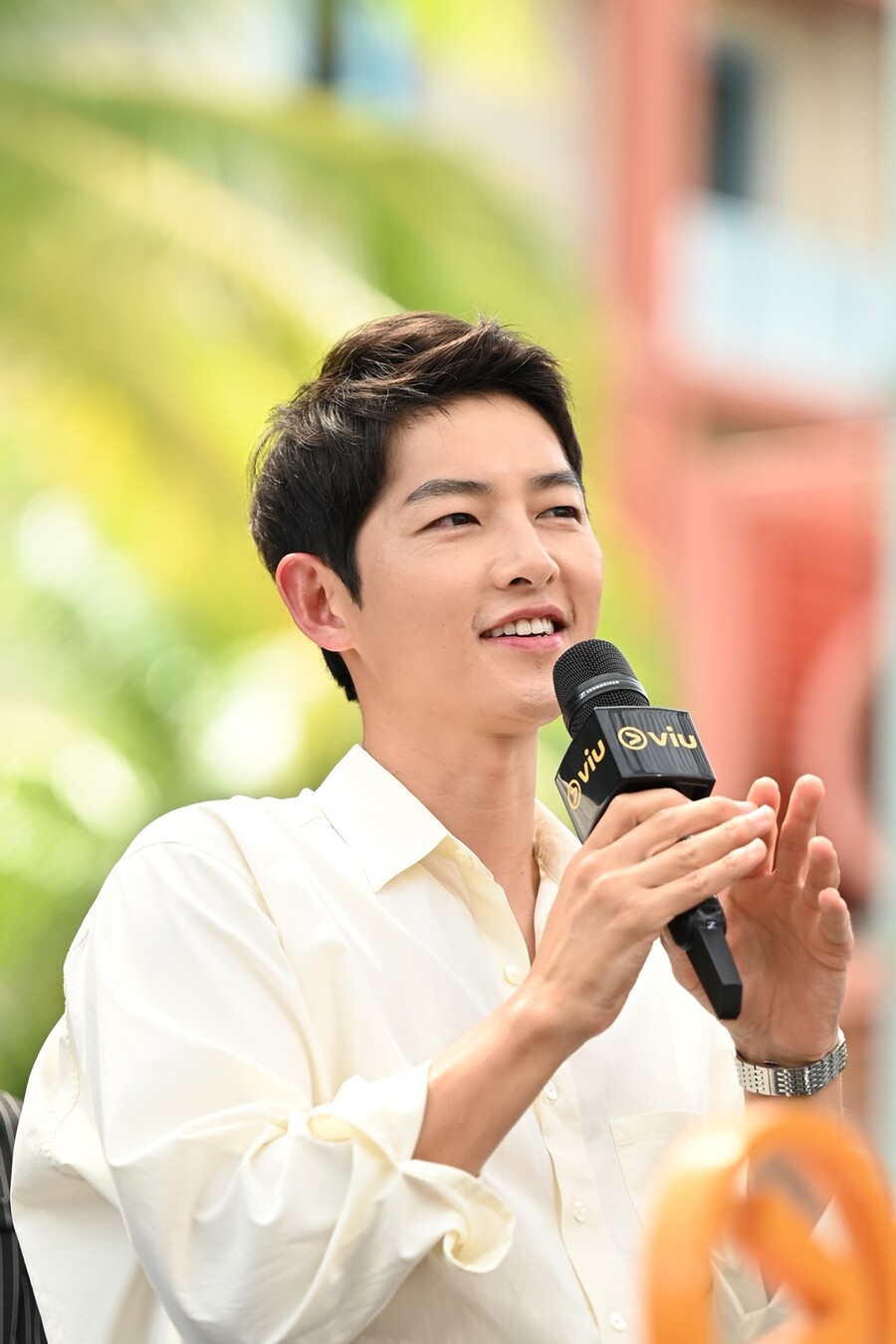 Song Joong Ki visited Singapore to promote his drama Reborn Rich and had a great time with his fans.
Viu, Asia's largest OTT platform, held the Reborn Rich media conference on the 7th at The Coliseum, an outdoor stage of Resorts World Sentosa in Singapore. A total of 160 reporters from 48 media outlets in 6 Asian countries where Viu is serviced, including Singapore, Indonesia, Hong Kong, the Philippines, Malaysia and Thailand, attended the event.
Song Joong Ki conducted the interview in English, impressing everyone at the scene. He shared that his trust in writer Kim Eun Hee, whom he worked with in the drama Sungkyunkwan Scandal, and Lee Sung Min, the actor he's always respected, as the reason for choosing Reborn Rich.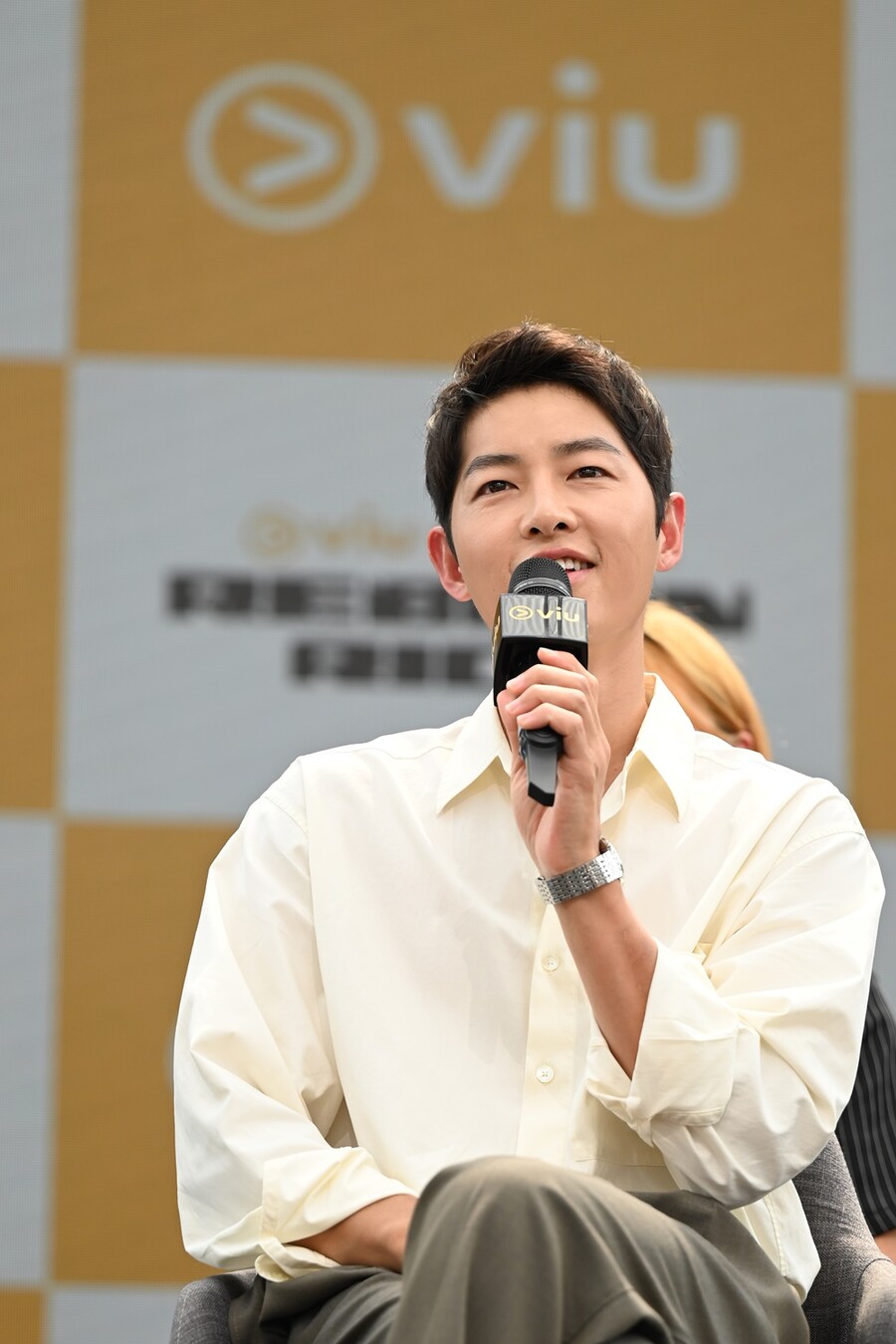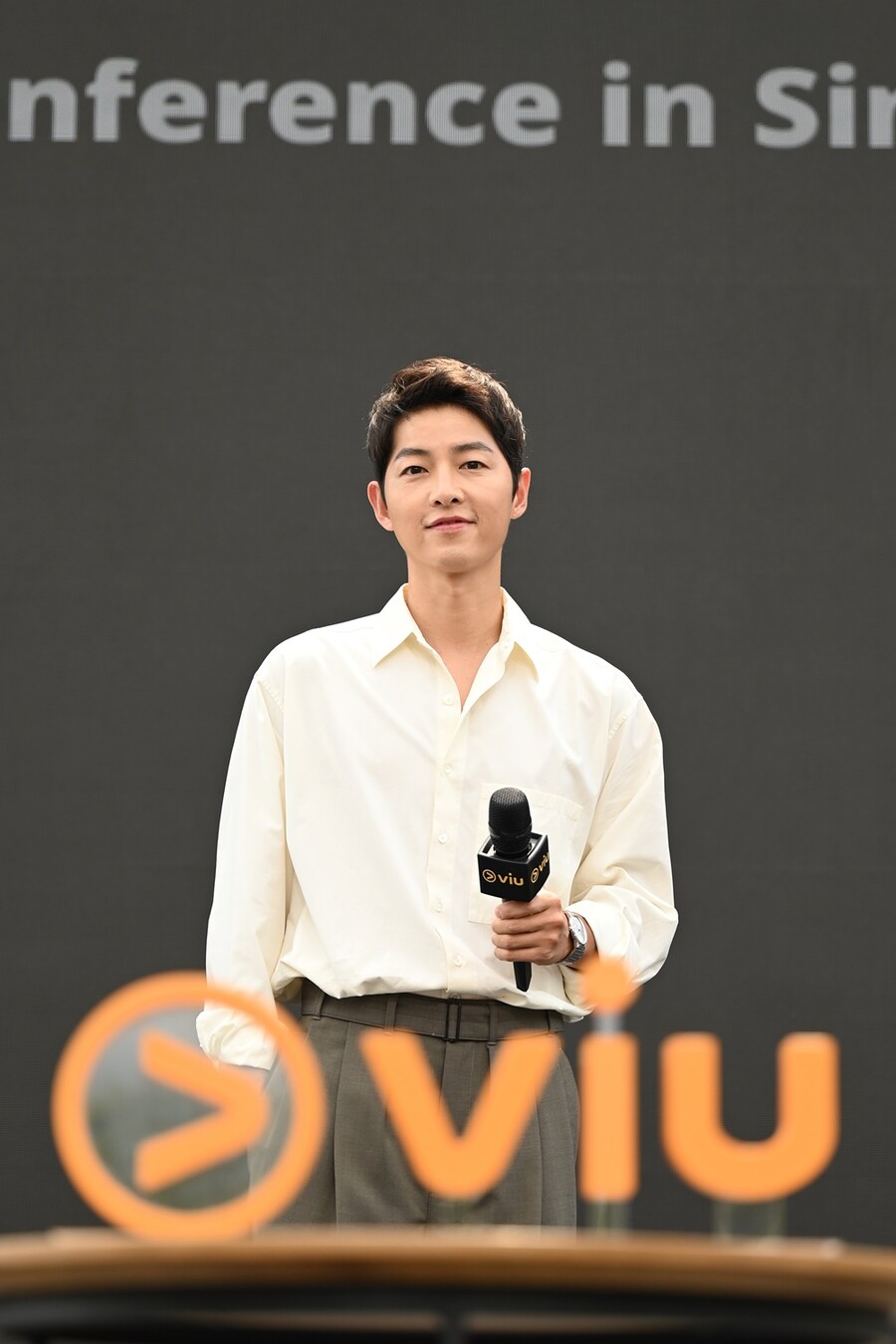 He then also showed a serious side of himself. To the question, "If you can go back in time and become a chaebol family's son?" the actor answered, "I don't want it." He elaborated, "I saw family conflicts caused by money through this drama. Money is important, but it shouldn't be the top priority." Song Joong Ki stressed, "I don't want to become a chaebol family's son. I like who I am very much."
Meanwhile, during the 10-day period during which episodes 1 to 6 were released, Reborn Rich became the most-watched show in 6 countries aforementioned. During the conference, Viu revealed that the series recorded about 3.3 times higher viewing hours than other shows, grabbing attention.
Source (1)