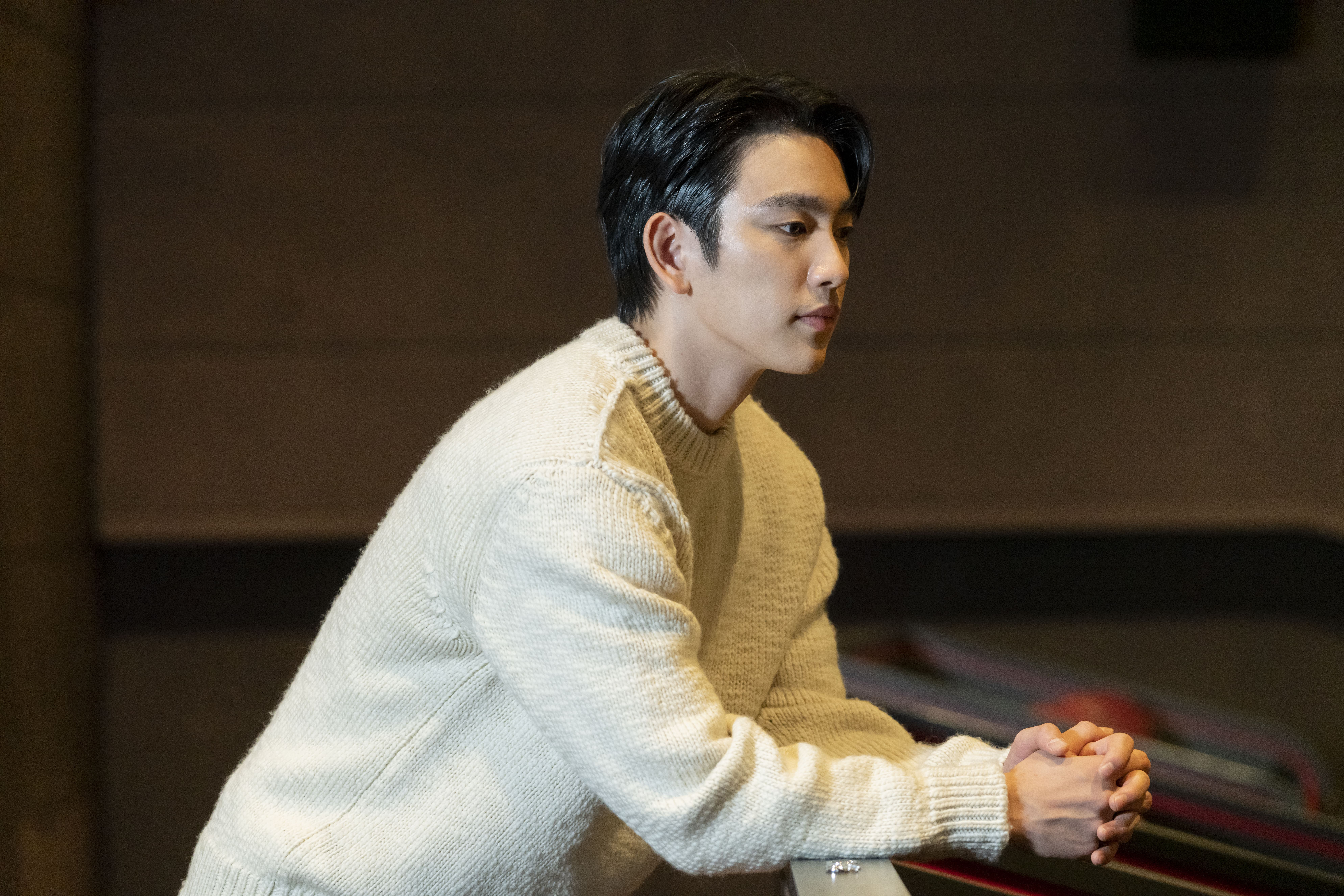 GOT7's Jinyoung revealed what it was like making a special appearance on Reborn Rich in an interview to promote his upcoming movie, Christmas Carol. He drew great attention as Shin Kyung Min in the series, although he only briefly appeared in episode 1 as a new employee who recently joined to work alongside Song Joong Ki.
The star shared, "I was grateful to have such a special opportunity to partake in the show. I really enjoyed playing the character."
"Although my part wasn't big, I didn't want to take it lightly as my character plays the crucial role in closing the show's first episode. I gave it a lot of thought to bring my character to life. I wanted Shin Kyung Min to be a gullible and adaptable person than a bad one."
"That's why my character tried to approach Song Joong Ki in a way that almost made him uncomfortable. I thought how he approached him should provide a lot of explanation on the twist that comes in the end," he added. "I would like to thank the crew. If it weren't for them, I would not have visited places like Türkiye. Everyone on set was super nice to me."
Set to premiere on December 7th, Christmas Carol is a thriller movie about a boy named Il Woo who enters a juvenile detention center in order to bring revenge on Wol Woo, his younger brother who was found dead on the morning of Christmas. Jinyoung will play two roles as twin brothers in the upcoming movie.
Source (1)