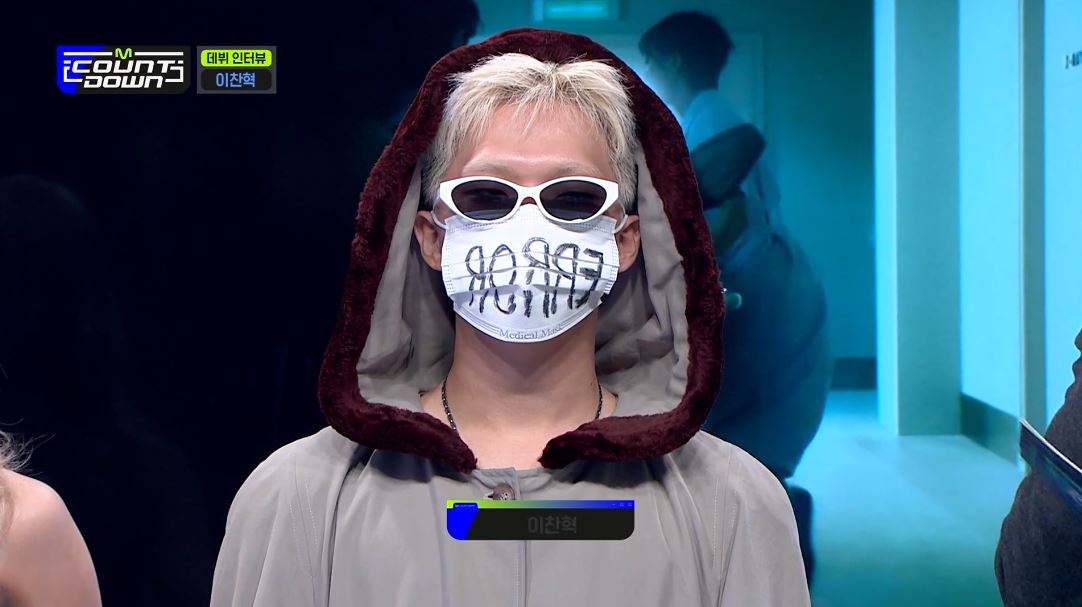 Lee Chan Hyuk appeared on Mnet M Countdown to promote his first solo album ERROR. However, his behavior on the show is getting mixed reactions from many viewers.
Before heading to the stage, he had a brief interview with (G) I-DLE's Miyeon and actor Nam Yoon Su. He showed up wearing a hoodie and sunglasses with a mask with the word "ERROR" written on it. Throughout the interview, he had his face covered and didn't answer any of the questions the MCs asked him. So the two MCs had to answer on behalf of the singer, saying, "I think he is happy to make a solo debut" and "I just read his mind, and he said he would do his best like he always does."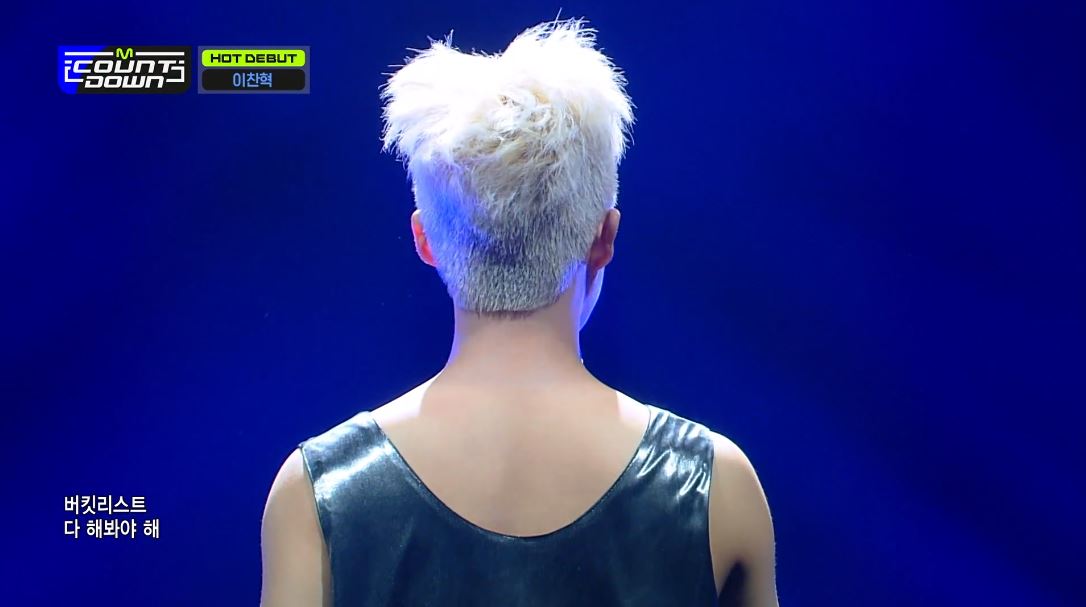 While performing his title song, "Panorama," the singer was seen acting strange again: he sang his entire song with his back to the audience.
Following his performance, fans showed split opinions. One wrote, "He just did what a genius artist would do," supporting him on his bold yet controversial attempt. But others wrote, "Although it is a stage performance, it seemed a little rude." Some even speculated that Chan Hyuk's silent performance was his way of responding to the dating rumors with fromis_9's Lee Sae Rom.
Source (1)