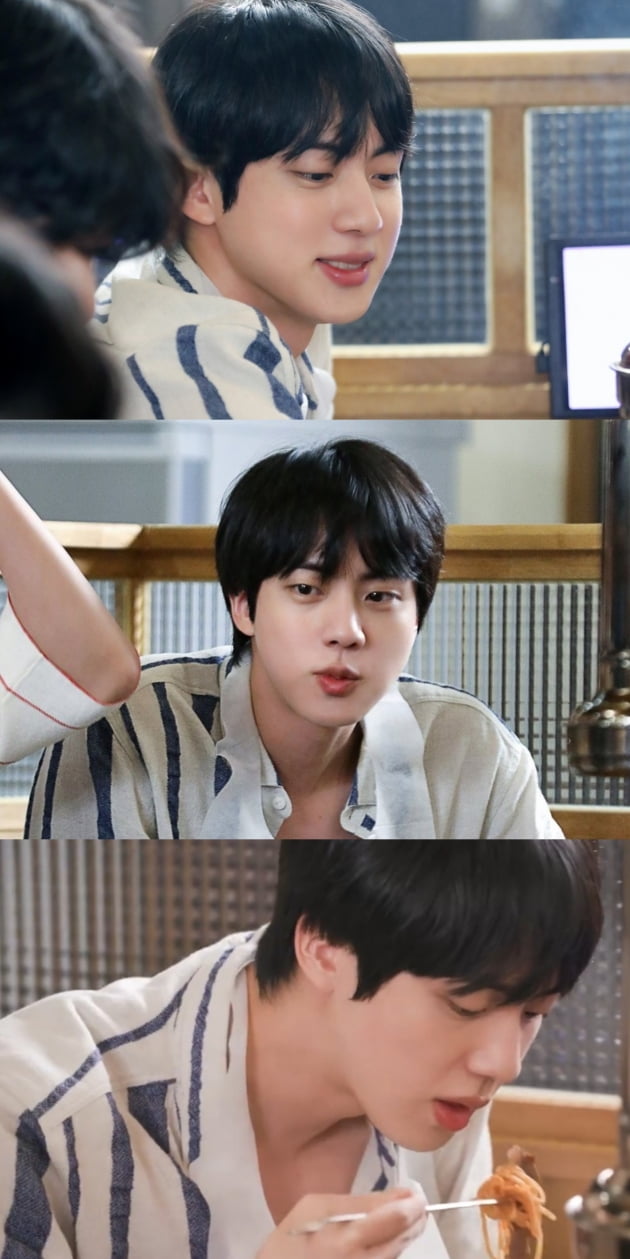 BTS' Jin made many fans swoon over his kind and humble side on the latest episode of Run BTS.
Telepathy Part 2 of Run BTS was released on the group's official YouTube Channel, V Live and Weverse on August 23rd.
In the previous episode, Jin was given the mission to figure out the location where his bandmates would think they had the most fun. He went straight to the dorm where they lived together as a rookie k-pop group and met RM, V and Jimin. There, they shared fun stories and exciting experiences of living in the dorm together.
The new episode began with Jin being given the keyword sulking and asked to find a place related to the word. He and V then headed to a Chinese restaurant, and there, Jin started feeding every single staff member on the site. He playfully said, I should give the first one to the cameramen to win their hearts, you know?, while showing off the sweet side of him.
For the next mission, all members chose Han River Park We Went Biking for their third keyword and finally united in the park. They had quality time sharing stories and making memories.
They finally received the final keyword called ARMY. On his way to the Olympic Stadium, Jin said, There were days when we were so eager to have our own light sticks. We would keep asking when ours were coming out. Ours came out a bit later. After watching the episode, many fans praised Jin for his sweet personality, stating, He has a good heart with good looks, He's a true gem. Always looking after the staff members, and Happy to see him so loving and caring.
Source (1)