Joo Won is ready to wow the viewers with his unconventional, intense makeover in the upcoming Netflix movie 'Carter'.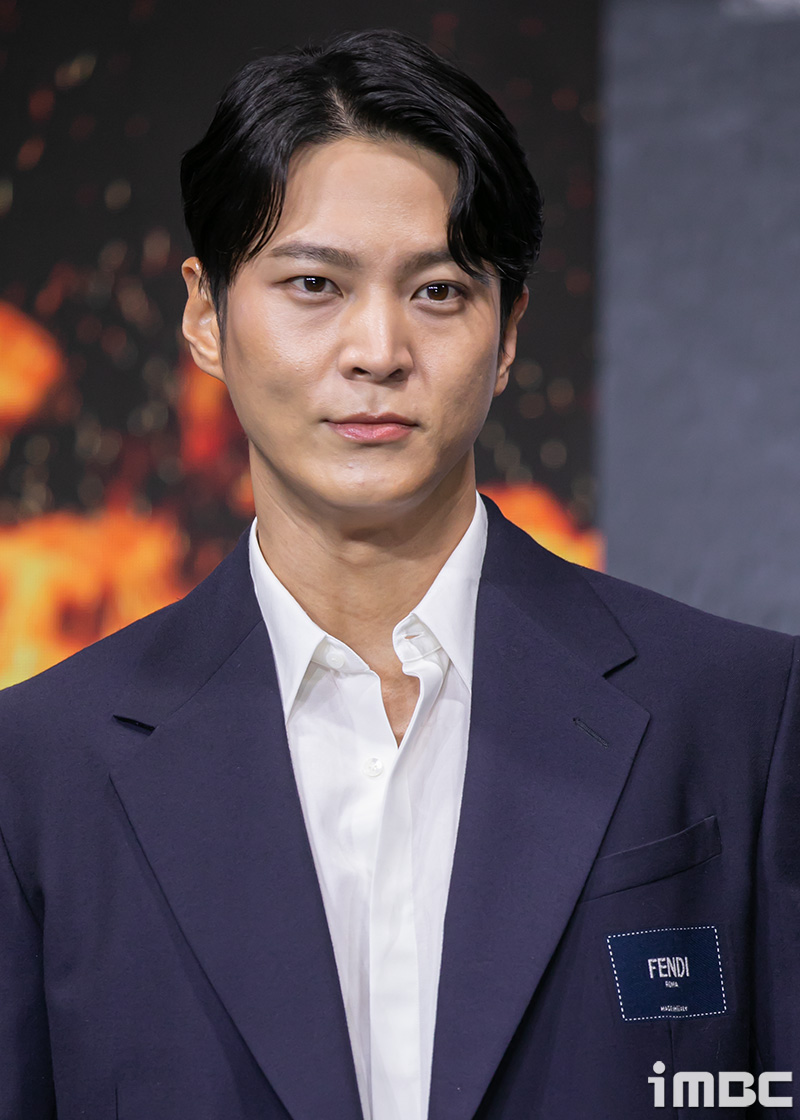 Carter centers around Agent Carter, who needs to find out who he really is and complete the mysterious mission he's put on within a given time. The Villainess director Jung Byung Gil joined hands with Netflix. Carter held its press conference on the 2nd, which Director Jung and Joo Won attended and talked about the various efforts they've put into making the movie. Jung described Carter as a "rough ink painting," while Joo Won used the word "raw."
Carter enhanced the sense of immersion by shooting most of the action scenes in one take. Jung explained, "If we made a mistake, we had to shoot from the start again. So that required a lot of time and effort." In fact, for the intense action sequences, Joo Won had to endure tough training for nearly four months. "From memorizing the sequences to the unique shooting method, every day was so diverse. So it was fun in a way," the actor recalled.
Joo Won showed his trust in the stunt team, saying, "I trusted the stunt team to the point where I thought, 'Have I trusted anyone this much before?' There were so many dangerous scenes, but they rehearsed with me for like ten times before I performed the scene." For the role of Agent Carter, Joo Won buffed up his body, got tattoo makeup, and even shaved his head. "It wasn't just about my looks. I've made many changes so I'd look like Carter in every possible way."
"I feel like I've actually become Carter," he commented. "Even after I finished filming, it took a while to return to myself. This Carter character is a role that I cherish and love the most, so I acted with the mindset that I'm a rookie actor."
Meanwhile, Carter is slated for release on August 5th.
Source (1)