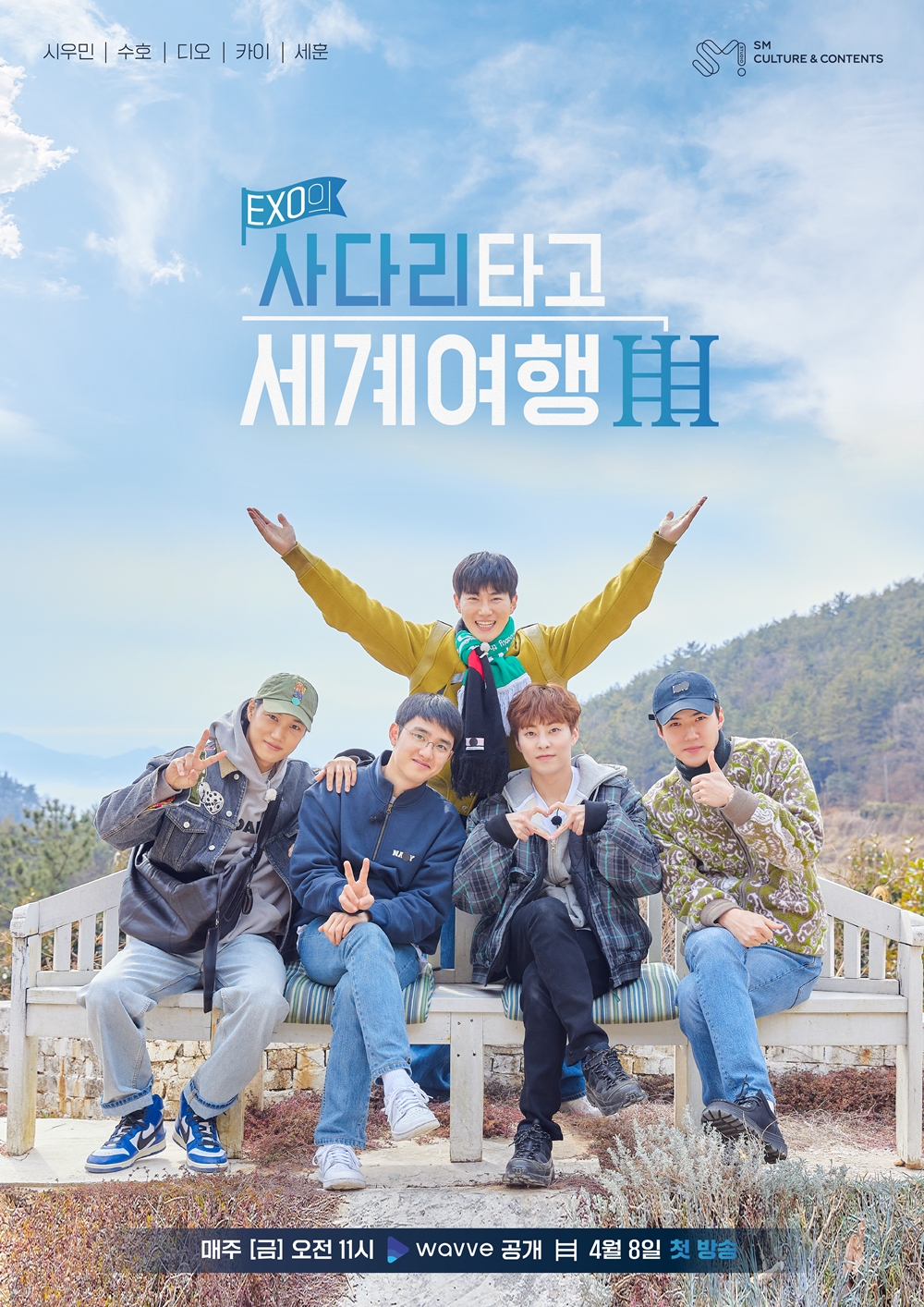 EXO's Beyond LIVE the Movie: Travel the World on Exo's Ladder Season 3 will have a theatrical release on July 27th.
The twelve-part Wavve TV show, which was released in April, follows the EXO members going on trips to exciting places around the world. Suho, Xiumin, D.O. (aka Do Kyung Soo), Kai, and Seuhun will hop on the project and guide us to the beautiful scenery around Namhae of South Korea.
<EXO의 사다리 타고 세계여행 – 남해 편>

EXO와 함께 떠나는 본격 사다리 여행🌊
 
EP.01 👉🏻 https://t.co/0UKwVOnT4v
EP.02 👉🏻 https://t.co/xR1tsrGFmr 
 #시우민 #수호 #디오 #카이 #세훈 #XIUMIN #SUHO #DO #KAI #SEHUN#wavve #엑사세_남해 #엑사세3 #EXOsTWOL#엑소 #EXO #weareoneEXO pic.twitter.com/LvQgCGQcCk

— EXO (@weareoneEXO) April 8, 2022
This upcoming movie will mark the first idol variety show to be screened in Korean movie theaters. Viewers will be able to witness various charms of each member while they play foot volleyball with their talent agents. The upcoming film will also be filled with much fun and entertainment as some of the episodes will include various exclusive behind-the-scenes stories to be shared with fans.
A CGV representative shared, "CGV has made numerous live concerts and reality TV shows into films. We will continue to work with Beyond LIVE to provide many fans with a new experience and a great time."
Source (1)