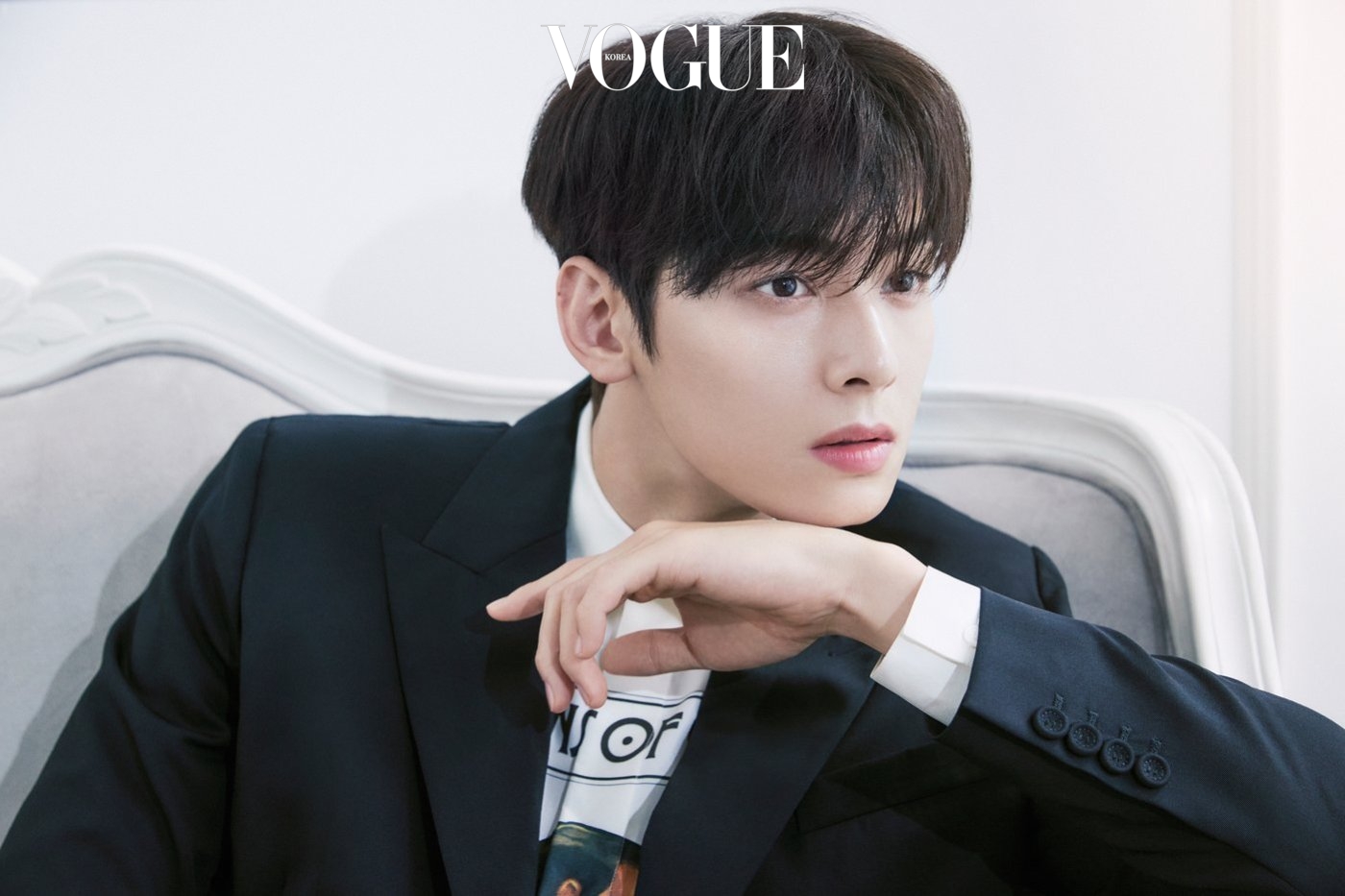 Cha Eun Woo showed off his beauty in the recent pictorial for Vogue Korea.
Vogue Korea unveiled the new pictorial for Cha Eun Woo, the new ambassador for Dior Beauty. Along with the photos that spotlighted the singer-actor's jaw-dropping beauty, the magazine released a short Q&A about his life.
Q. Everyone will be curious. What do you think when you look at yourself in the mirror?
A. "Um… Do I look a little swollen today? I'm not that good of a friend with mirrors, so that's a difficult question to answer."
Q. If you could go to the moon, what's the first thing you'd pack?
A. A microscope. I'm very interested in the impact craters that are created when an asteroid or comet collides with the surface of a planet, so I'd like to see them for myself.
Q. What's your biggest interest these days?
A. Traveling, definitely. Since the days are getting warmer, I want to fill my sight with green scenery.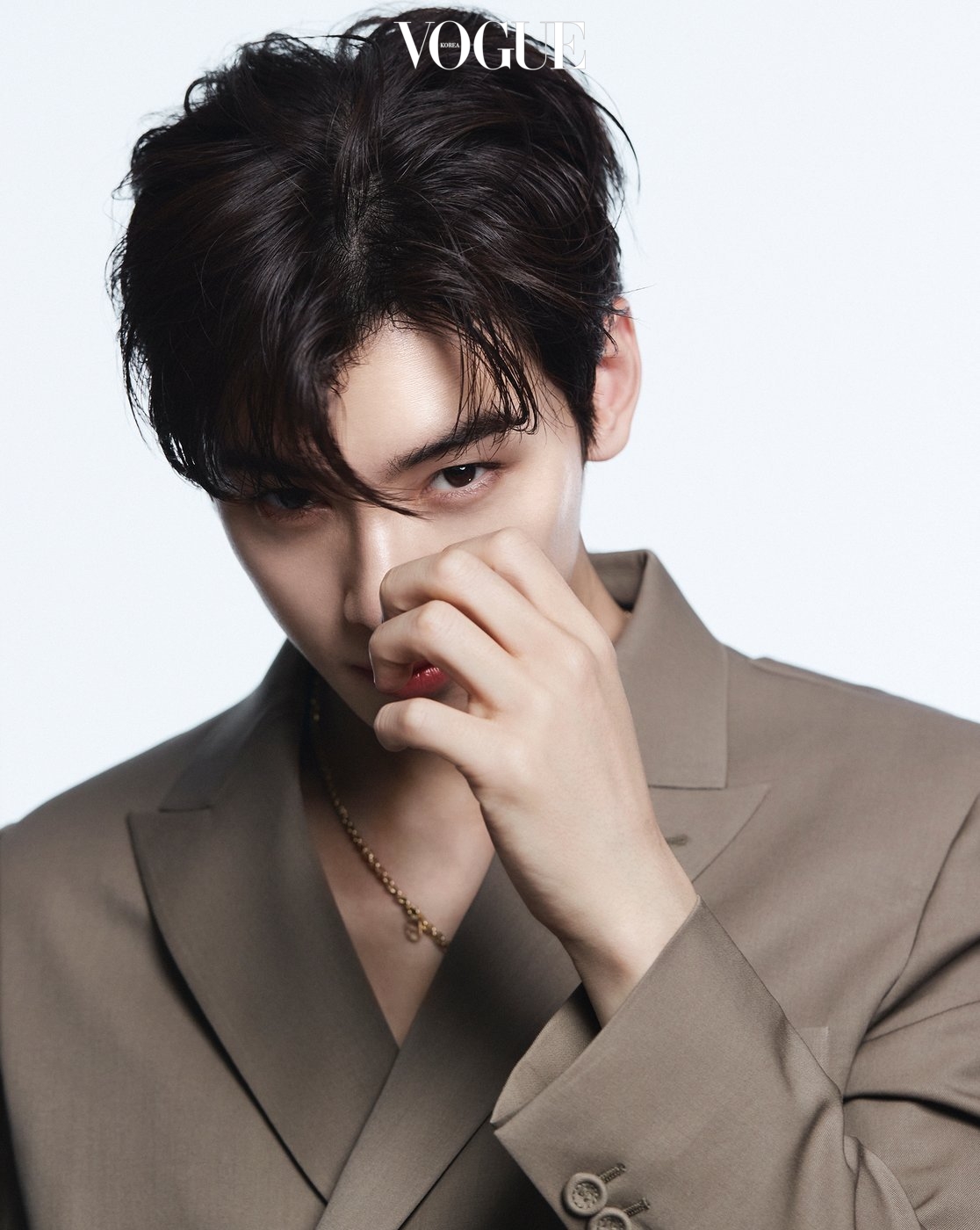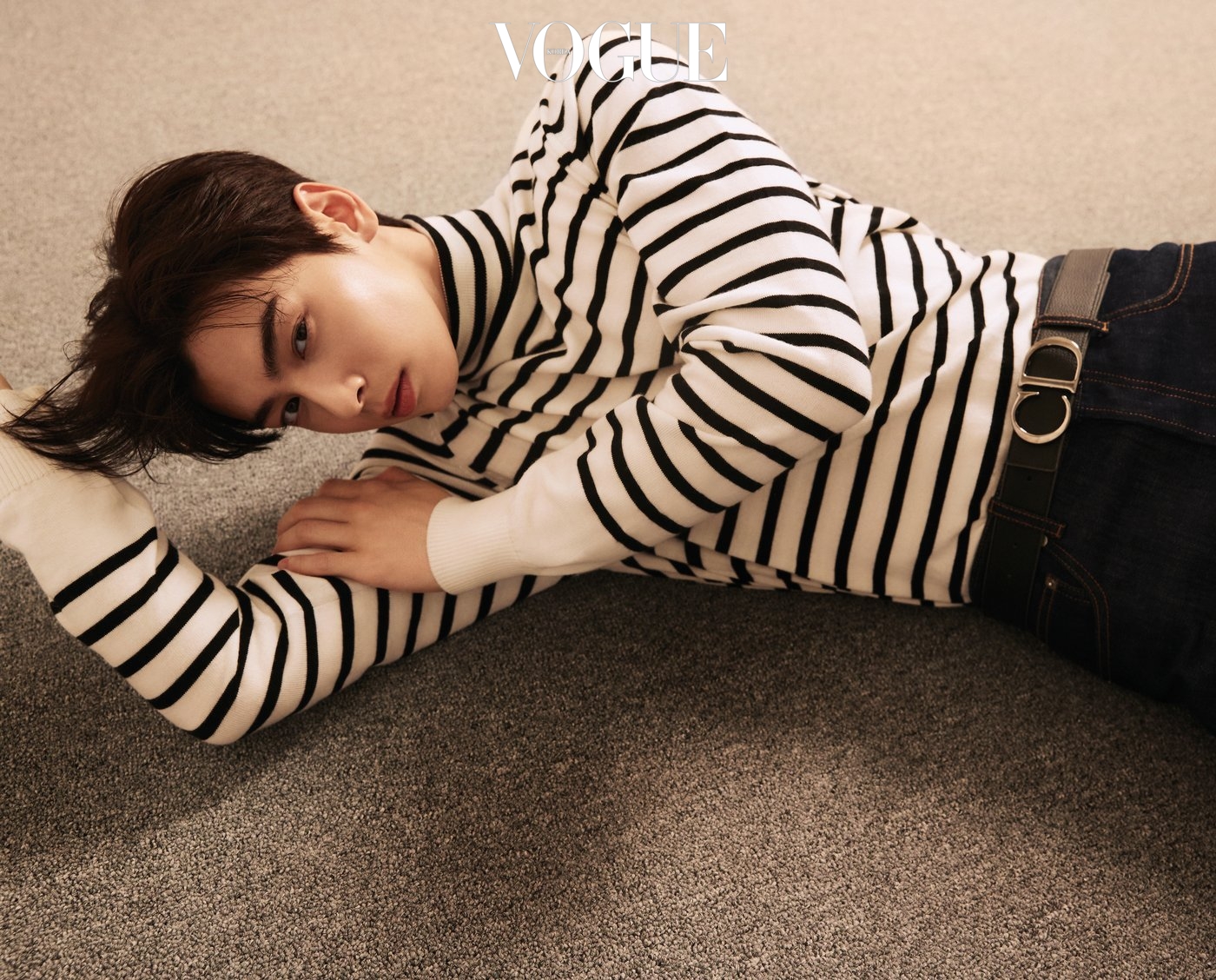 Q. What's your recent music playlist?
A. Uhm Jung Hwa's "Ending Credit" and my song "First Love."
Q. Are there any memorable movies or dramas?
A. Fight Club and The Basketball Diaries.
Q. What do you do when you don't have promotion schedules?
A. It's actually quite simple. I work out and then eat a delicious meal. Then I'll watch TV or read a script in the living room.
Q. You've turned 26 this year. Did anything change in your life as you reached your mid-20s?
A. Around the time I turned 20, I was "unfinished" since I had so much more to learn. So I was busy accepting and adapting to the given situations rather than building my own character. But now, I'm trying to be more "active."
Q. Then what kind of a person will you be after ten years?
A. I think I won't be so different from now – putting my all into everything and enjoying every moment. I'm also curious about what 36-year-old Cha Eun Woo will be like.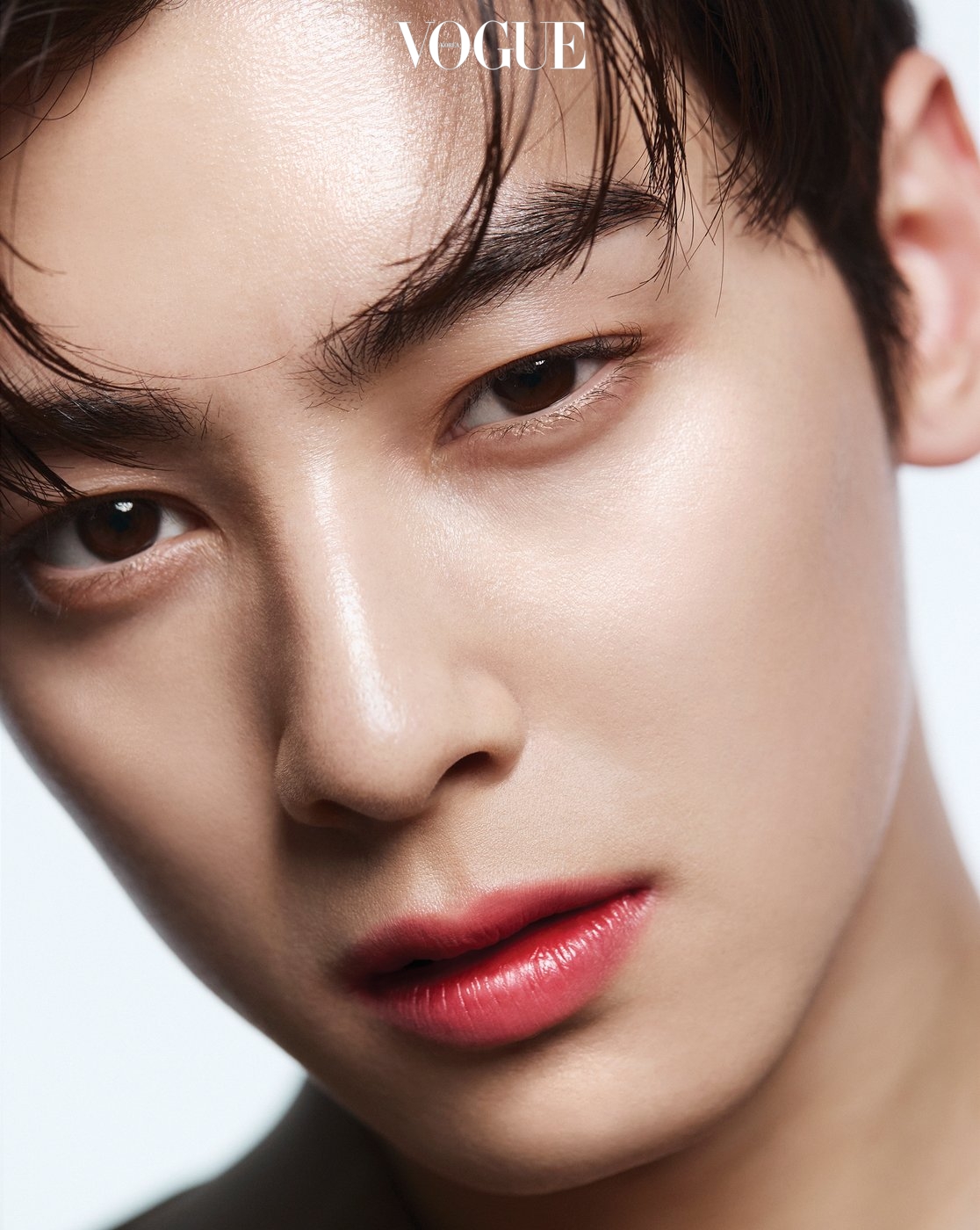 Source (1)