Edited by Seo Hae Lan
Translated by Kim Hoyeun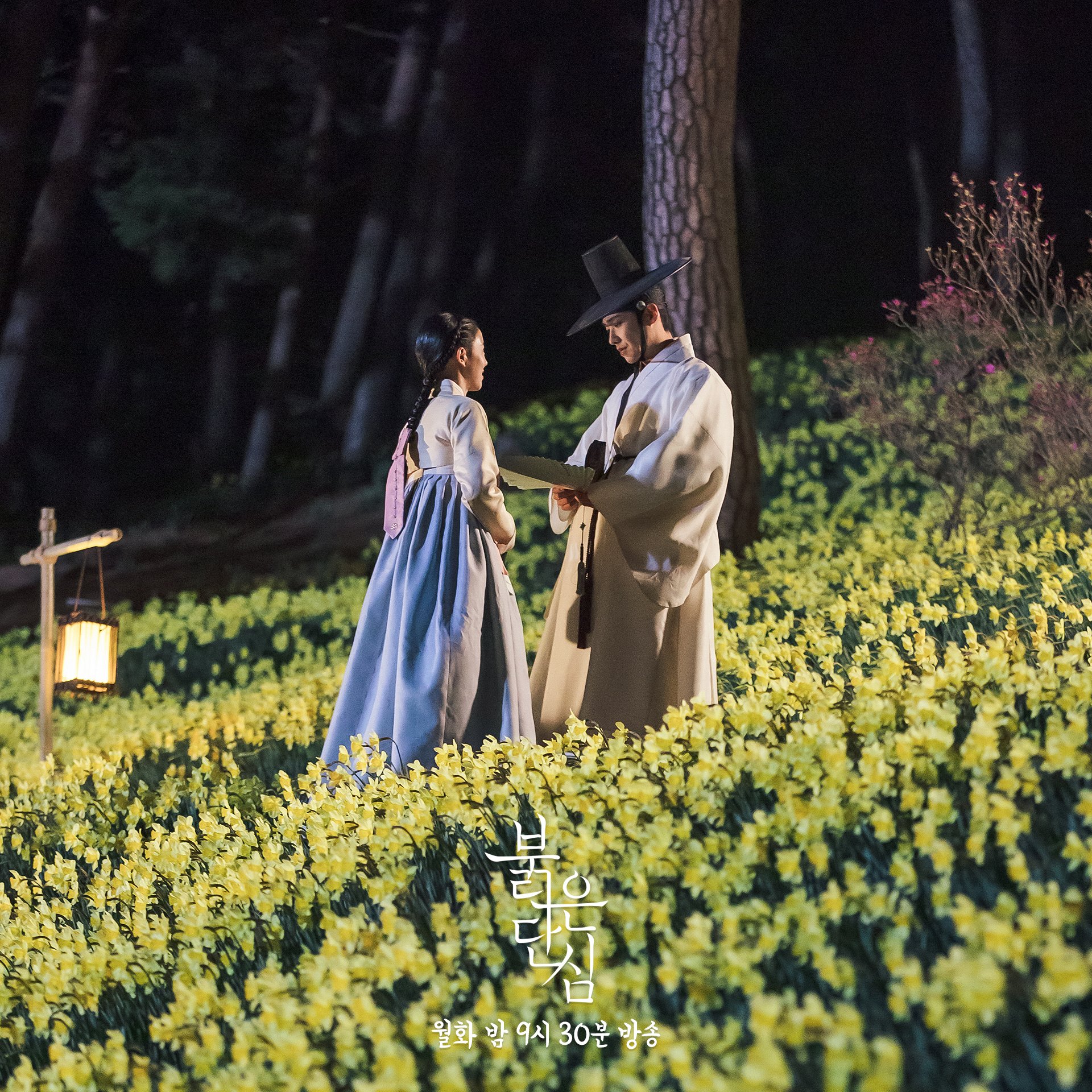 Bloody Heart is a fictional historical drama inspired by the situation after the rebellion that overthrew Yeonsangun in the early 1500s. It's not that there were no historical dramas set in this period, but it certainly has been a while since the last one came out. I started the drama, half curious and half elated to watch the first historical drama of the year as a historical drama buff. And as expected, there were barely any swift developments or sweet romance scenes, and instead, it was more solemn, serious and sad than expected. As the story progresses, you'll find yourself getting more immersed in this story that'll for sure break your heart in the end.
Lee Tae's father, who ascended the throne after a successful rebellion, willingly handed over the power to the first vice-premier Park Gye Won (Jang Hyuk) and his people in order to protect his wife. Crown Prince Lee Tae (Lee Joon) tries to restore the royal power through his marriage and change Joseon, which is now in the hands of his courtiers, but his attempt only leads to the death of his mother and his father-in-law-to-be. The only thing Lee Tae could do was help his fiance Yoo Jeong (Kang Hanna) escape and protect her. Seven years later, Lee Tae has become the new king after throwing away his pride as the crown prince, and now, he wants to divide the power between his subjects. But his plan to make the courtiers compete over the position of the queen goes south when Yoo Jeong walks into the palace. Having kept close attention on Lee Tae, Park Gye Won realized that he had a lover and threatened Yoo Jeong to become Lee Tae's royal consort as his niece. In a situation where lovers have become the most fearful opponents, Lee Tae and Yoo Jeong must hurt each other to survive.
Bloody Heart captivates viewers with its tragic plot – "If his lover became his biggest opponent, what will the king choose, love or power?" The three characters are in a tense confrontation over love and power. Lee Tae chooses power over love to repel Park Gye Won; Park Gye Won uses love to suppress Lee Tae; and Yoo Jeong returns to the palace that she never wanted to come back to even if she died for love. In the heartless struggle for power, love became the strongest weapon and the greatest weakness. Unless the story unfolds radically enough to give up the probability, it's only expected that this battle will only lead to multiple victims.
The drama tensely paints out the process of accumulating and colliding emotions between characters while controlling the tempo. Thanks to that, viewers know that Lee Tae and Yoo Jeong have been seeing each other for seven years and that they'd even cross their own minds to protect their lover. Also, we know why Park Gye Won was concerned about Lee Tae changing and suppressing the regal power and what he gave up for the cause. Nowadays, swift development and thrilling "impact" are regarded as virtues. So focusing on building up emotions and explaining the context at the beginning is a risky choice. However, by offering enough context to the viewers to help them understand the story to come, Bloody Heart is ready to forge ahead nonstop in the remaining episodes.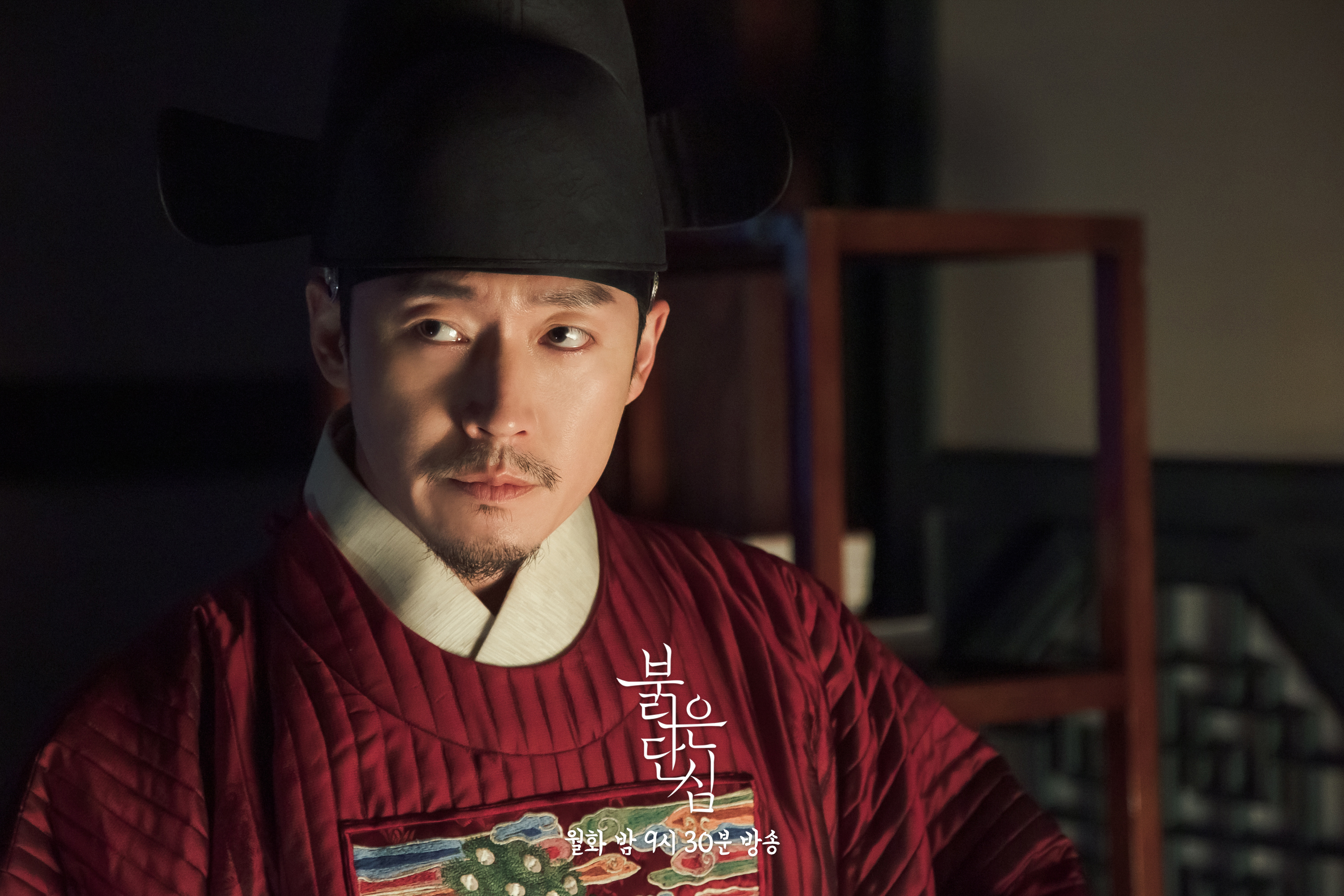 The visual element plays a big role in building up the tension of the show. The screen composition and editing are sophisticated, and every episode boasts an overwhelming visual beauty at the climax. The costumes and accessories made with effort are just beautiful, and the scenes taken all around the country are awe-inspiring. The most striking element is the color. Compared to the bright, clear and refreshing colors of the recent Korean historical dramas, the color of Bloody Heart is vivid and the contrast is strong. Especially in the ending of episode 6, which marked the start of the main story, the boldness of coloring the screen red left a deep impression.
The actors' performances are also admirable. Lee Joon and Kang Hanna well portray lovers who are conflicted between power, survival and love. Jang Hyuk convincingly plays Park Gye Won, who can't be defined in one word. One peculiar thing is that there are no characters in this drama who can win the viewers' unconditional liking and support. King Lee Tae is more concerned with his own survival than ruling the country; Park Gye Won staked everything on a crooked cause; and even Yoo Jeong decides to stand at odds against her lover, risking the viewers' resentment. If it's the actors' job to explain the characters' situations through acting and make their choices understandable, the three actors are certainly doing a proper job.
In episode 6, Yoo Jeong was seen making up her mind to become the queen to continue living as Lee Tae's woman. With this, Bloody Heart has got everything in place to unfold the story in earnest. Now all the characters will start a war in which they constantly attack each other in order to survive. Personally, I'm most curious about Yoo Jeong's performance. What kind of turmoil will she bring into the confrontation between Lee Tae and Park Gye Won? With anticipating heart for the upcoming story, I'm willing to throw myself into this bloody flow of love. (7/10)
Editor Seo Hae Lan: I'm not picky and like all genres. I am in constant search of a balance between criticism and a fan's heart.
Translator Kim Hoyeun: If you are a fan of K-drama, K-movie, and K-pop, I am your guy. I will continue to provide you with up-to-date K-entertainment news.