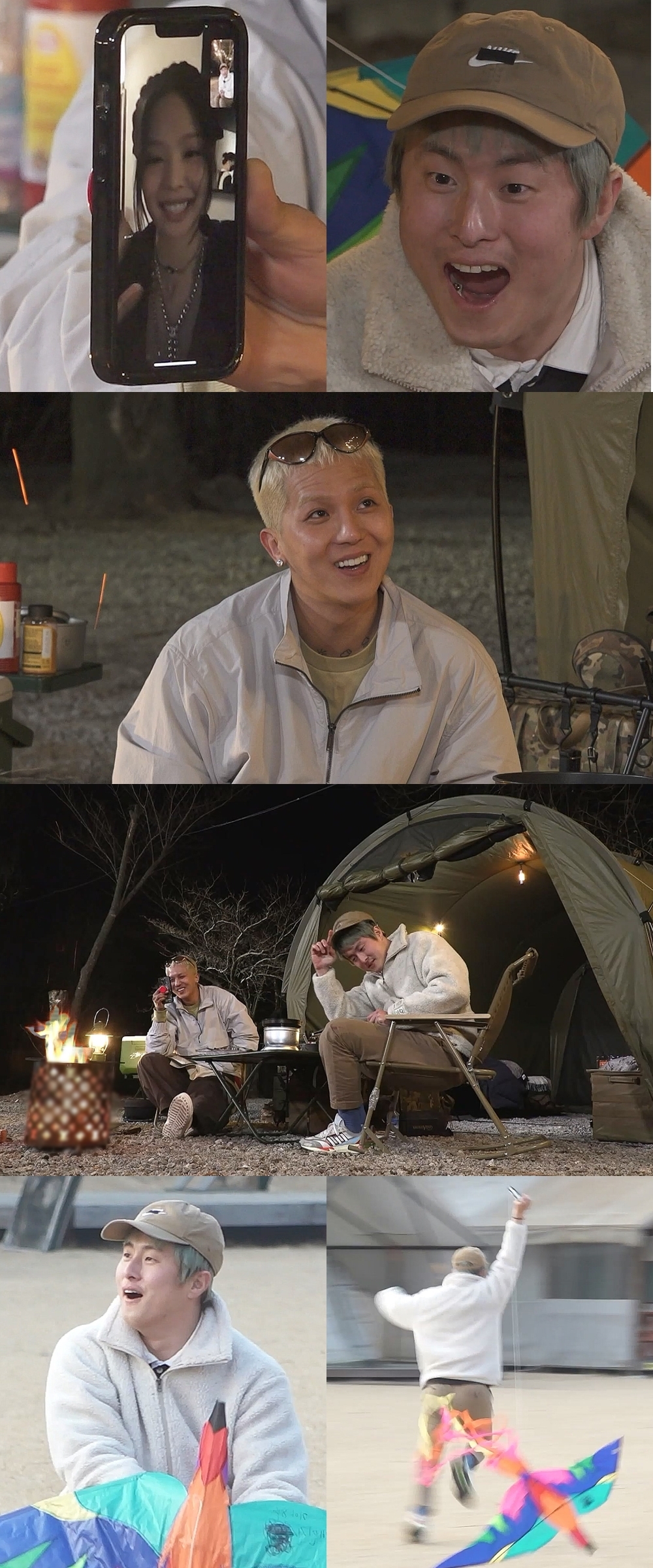 The coming episode of I Live Alone shows WINNER's Mino and Gian 84 challenging themselves to fly kites. And their meeting takes a surprise turn when BLACKPINK's Jennie makes a special appearance as their "online camping mate."
Last week, Mino and Gian 84 left to enjoy the "healing camping" and shared daytime drinks and sleep together, becoming the new besties. And for this week's episode, Gian 84 has prepared to fly kites written with their hopes. The two joined forces to fly a kite, hoping for the best for their upcoming big events – an exhibition and the release of a new album.
However, their attempts to fly the kites only met with doomed failures. In particular, Gian 84 even reminded himself of the same failure he went through last year while trying to fly a kite, giving a big laugh.
Later in the day, however, his disappointment was soothed when BLACKPINK's Jennie joined their camping through a facetime call from Paris. Gain 84 started screaming as soon as he saw her and said all kinds of gibberish. Soon after he praised the artist for being "the prettiest woman in Korean," he had time to reflect back on his rants.
Yet, Gian 84 somehow enraged Park Na Rae and Jeon Hyun Moo watching from the studio when he called his best friend "Gennie" Park Na Rae for Mino, raising curiosity.
Meanwhile, you can check out Gian 84's meeting with Jennie on April 1st at 11:10 PM KST.
Source (1)
Translator Kim Hoyeun: If you are a fan of K-drama, K-movie, and K-pop, I am your guy. I will continue to provide you with up-to-date K-entertainment news.