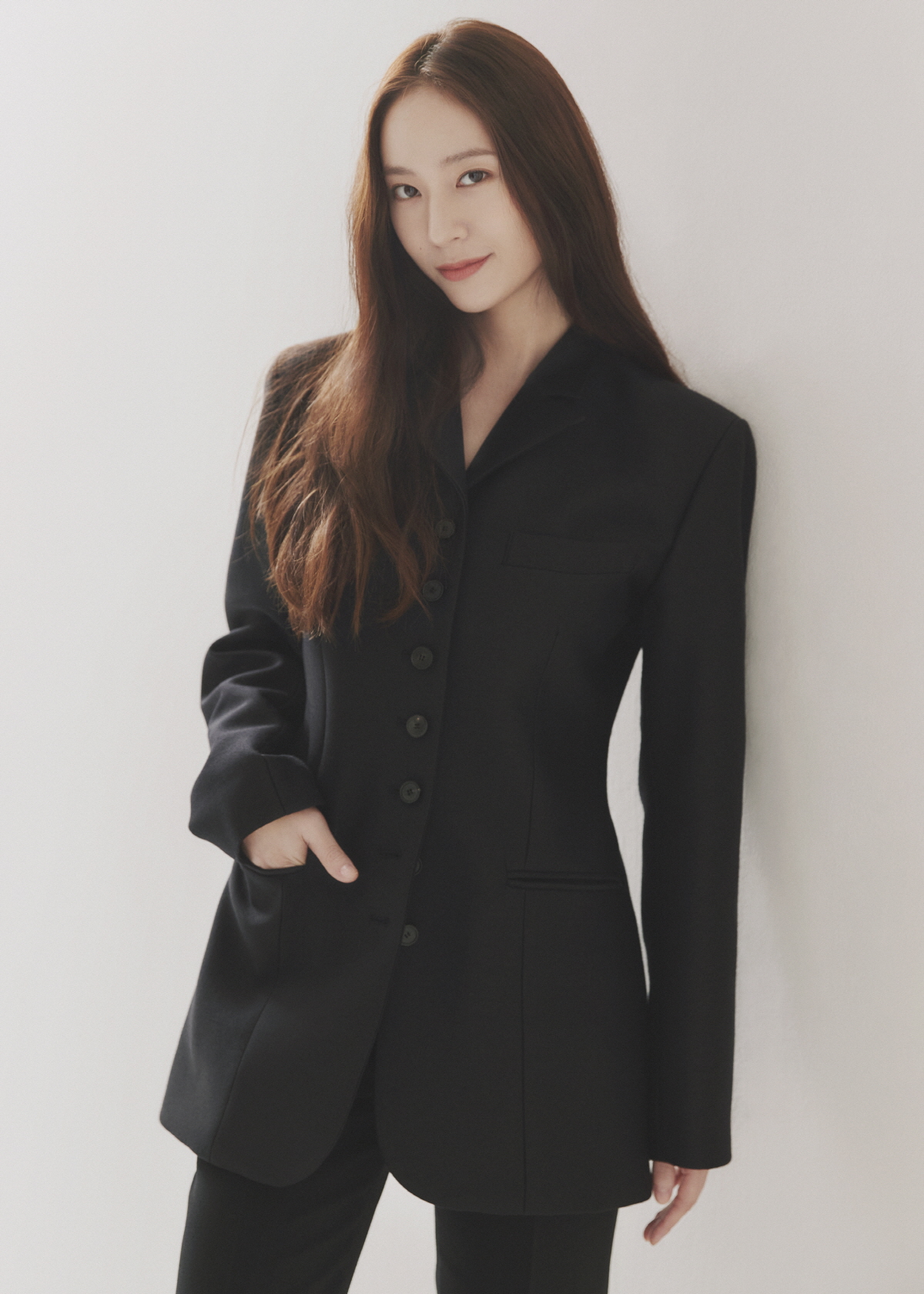 Krystal will appear in the movie Cobweb (literal title), directed by Kim Ji Woon.
Today, H& Entertainment announced, "Krystal was cast in the new movie Cobweb. She will be showing a whole new side of her through this movie."
Set in the 1970s, Cobweb tells the story of an obsessive film director Kim. Director Kim is obsessed with how "Cobweb," the film he already finished filming, will turn out better with a different ending. The story follows Kim's tragicomic struggle as he pushes ahead with his belief despite the interference of authorities in charge of censorship and actors and producers who don't understand the new ending.
Krystal takes on the role of Han Yoo Rim, a rookie actress who holds the key to the story of "Cobweb." She will be working with some of the best names in the industry for the project, including Song Kang Ho, Im Soo Jung, Jeon Yeo Been, and more.
Krystal's transformation is highly anticipated. She left a deep impression in the movie More Than Family. Despite it being her big-screen debut, she was nominated for the Best New Actress at the 57th Baeksang Arts Awards and 42nd Blue Dragon Film Awards and won the Popularity Award by Cinematographer at the 41st Golden Cinematography Awards. The actress is now starring in KBS's drama Crazy Love with Kim Jae Wook.
Meanwhile, Cobweb is the debut project of Anthology Studio, a new production company director Kim Jee Woon and Song Kang Ho are founding members of. The filming will begin in March.
Source (1)
Translator Kim Hoyeun: If you are a fan of K-drama, K-movie, and K-pop, I am your guy. I will continue to provide you with up-to-date K-entertainment news.